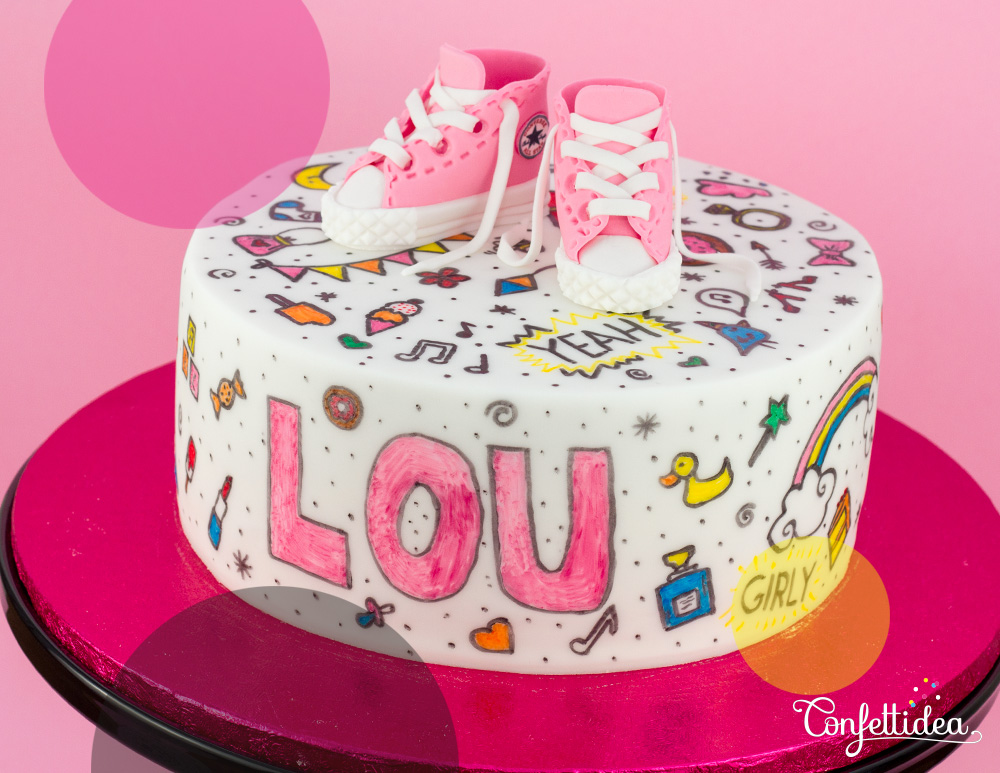 I had the most fun making this cake inspired by Sweetapolita. Do you know her? Her book is amazing! It's full of fun, recipes and stunning ideas. And the pictures make me want to get in the kitchen and play.
My neighbor wanted a cake for her little girl's baptism. I offered several examples and, of course, when I showed her the cake inspired by Sweetapolita with all this doodles, stars appears in her eyes. I was excited to try this way to decorate a cake. It's like a blank canvas awaiting for your creativity.
PS: I try to write in english but it isn't my first language. Sorry if you find some mistakes.