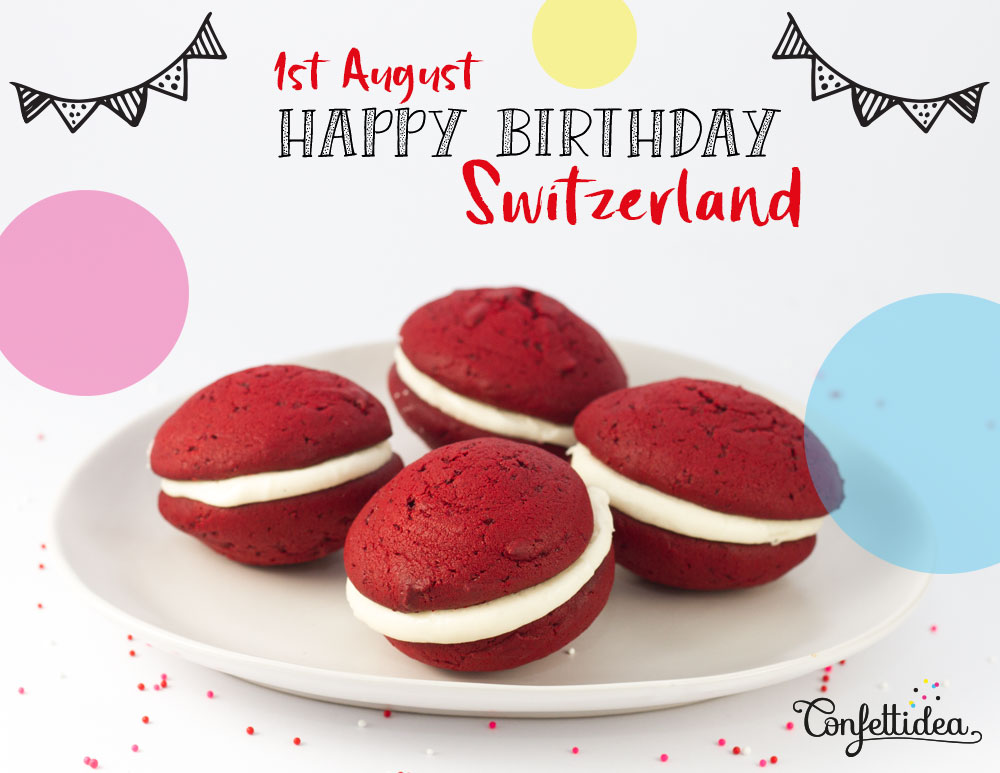 1st August – Red Velvet Whoopie Pies
1st August is Switzerland National Day. And for this special day, I baked Red Velvet Whoopie Pies to honors the Swiss colors. The recipe is available below with a little Confettidea tip: the sour cream was replaced by Greek yogurt. Happy Birthday to all Swiss Citizens !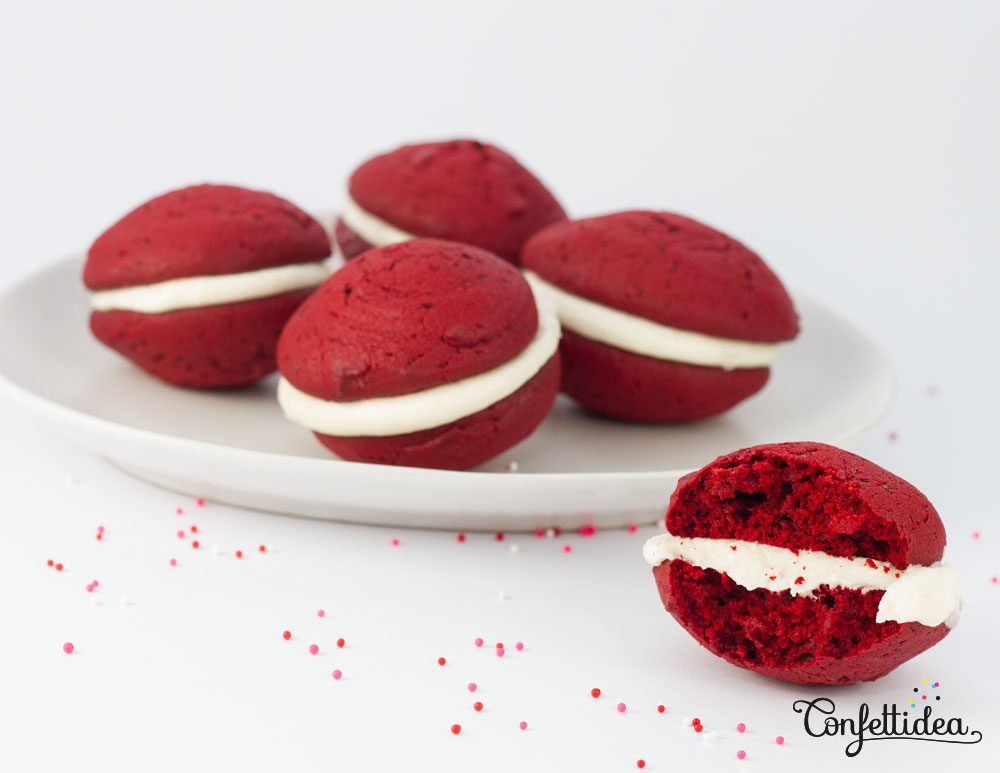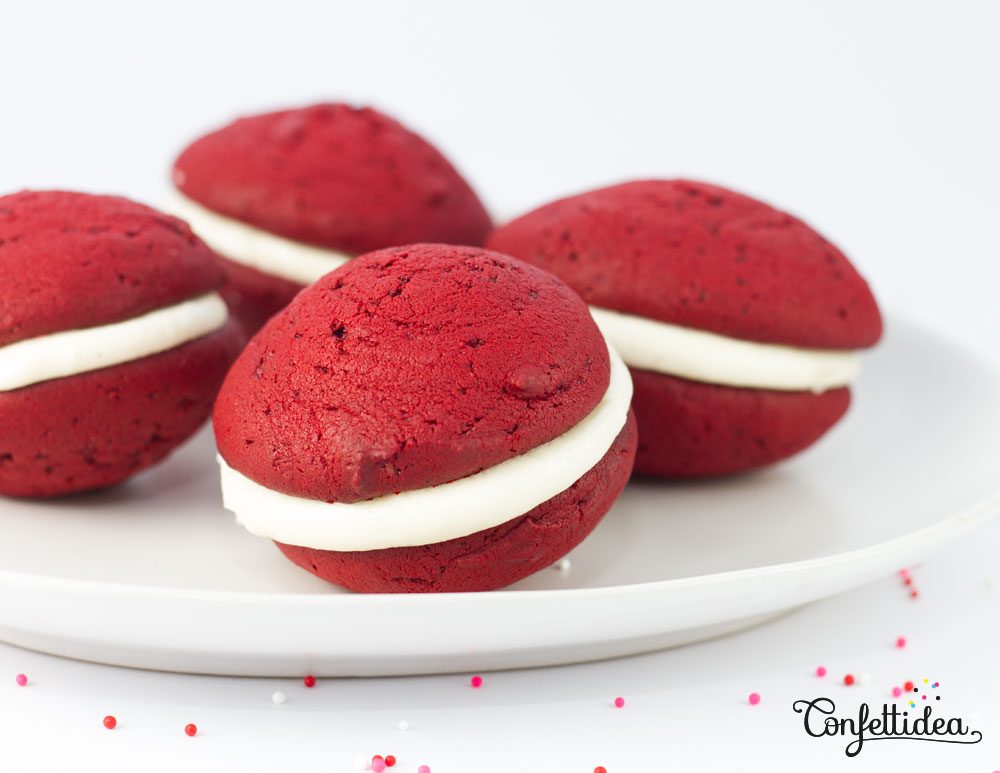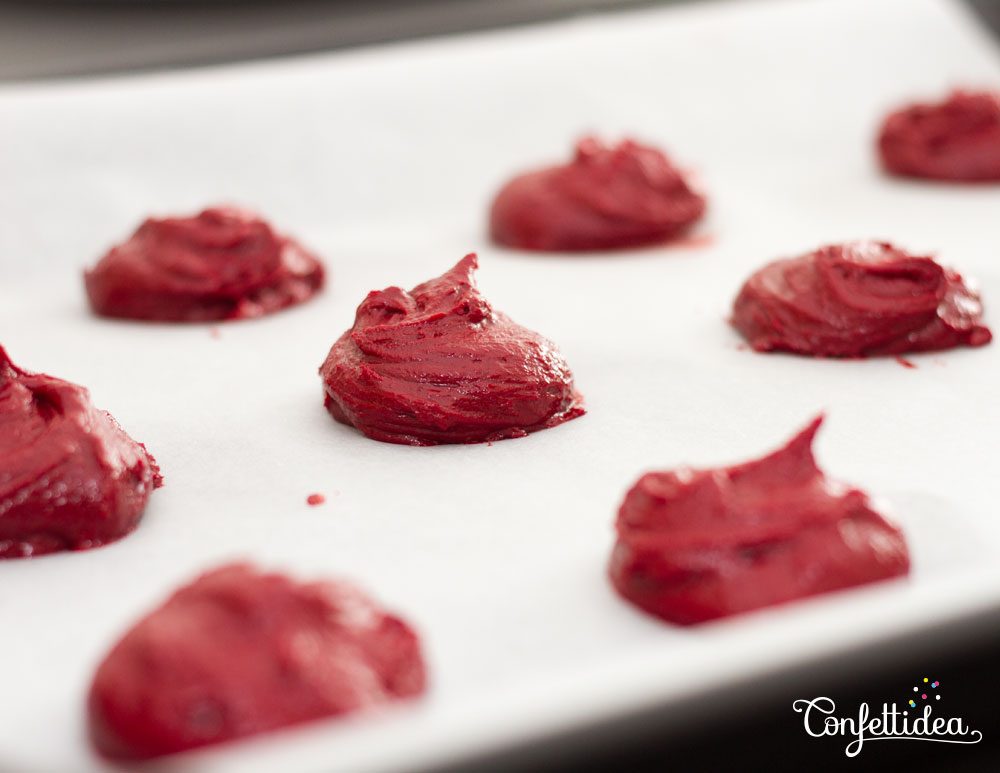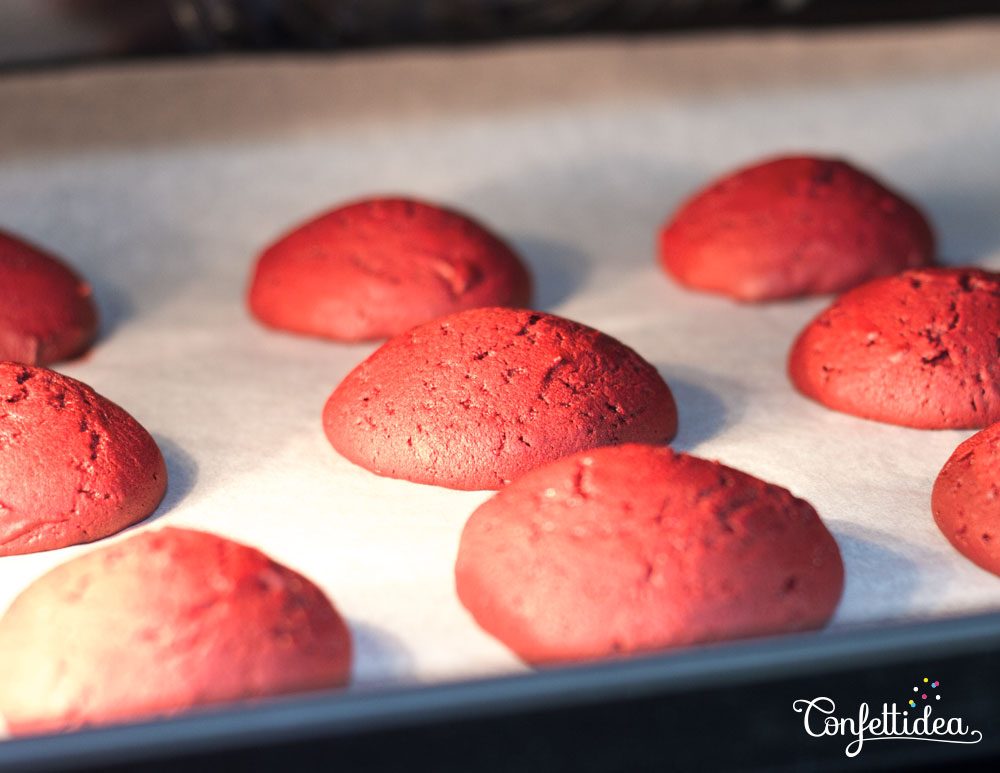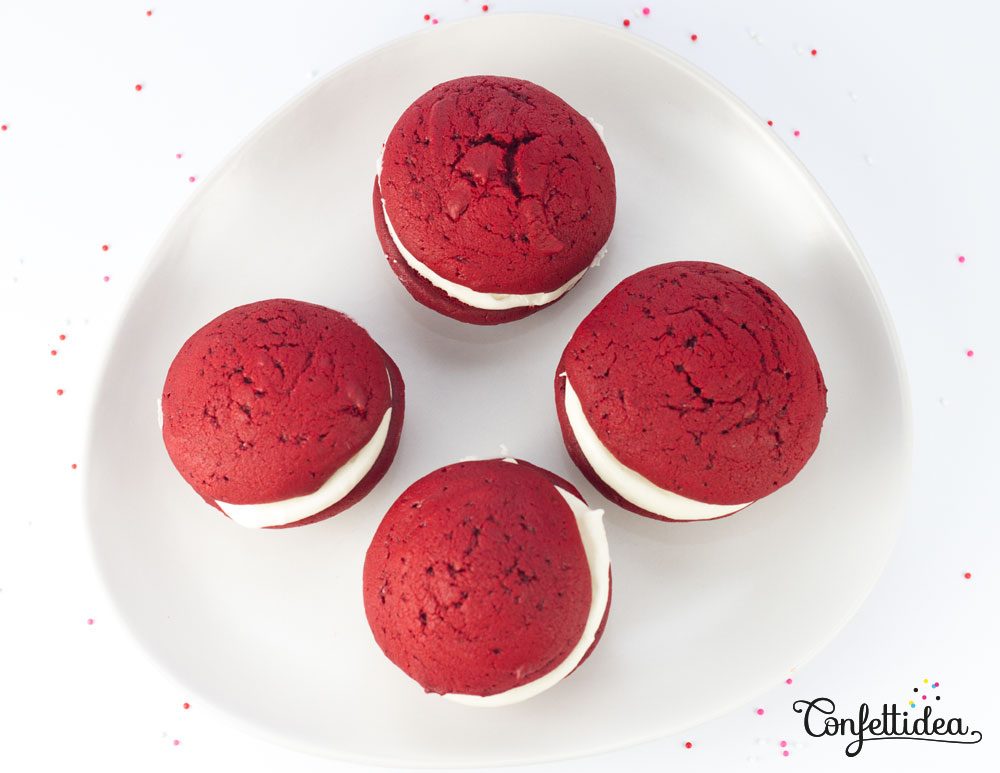 INGREDIENTS
For about 13 Whoopie Pies
For the whoopies:
½ Cup (100g) Butter, softened
1 Cup (160g) Brown sugar, packed
1 Egg
2 tsp Vanilla paste
½ Cup (130g) Greek yogurt (or sour cream)

½ tsp

 Baking soda

¼ tsp

 Salt
2 Tbsp Cocoa powder
2 Cups (260g) All purpose flour
2 Tbsp Red food coloring
For the Cream Cheese filling:
½ Cup (115g) Cream Cheese, at room temperature
4 Tbsp (60g) Butter, softened
1 tsp Vanilla paste
3 Cups ½ (430g) Confectioner's sugar
DIRECTION
Prep: 10 min     Bake: 10 min
Preheat oven to 375 degrees F. Line 2 cookie sheets with parchment paper.
In a large bowl, cream butter and sugar until light and fluffy.
Stir in egg, vanilla extract, baking soda, salt, buttermilk, and cocoa powder.
Gradually add flour a little at a time until just combined. Do not over mix.
Stir in food coloring.
Use a cookie scoop to drop batter onto prepared pans. Use a greased hand to gently flatten each scoop of dough.
Bake for 10 minutes or until the tops are just set.
Cool completely.
For the Cream Cheese Filling: In a medium bowl, mix cream cheese and butter until smooth.
Add the confectioner's sugar and beat on low speed until combined. Add vanilla paste and increase the speed to medium; beat until creamy and smooth, about 4 minutes.
Putting it all together: Spread one whoopie pie with ~1 tablespoon of cream cheese filling. Top with a second whoopie pie.
Enjoy now or in the next 3 days.