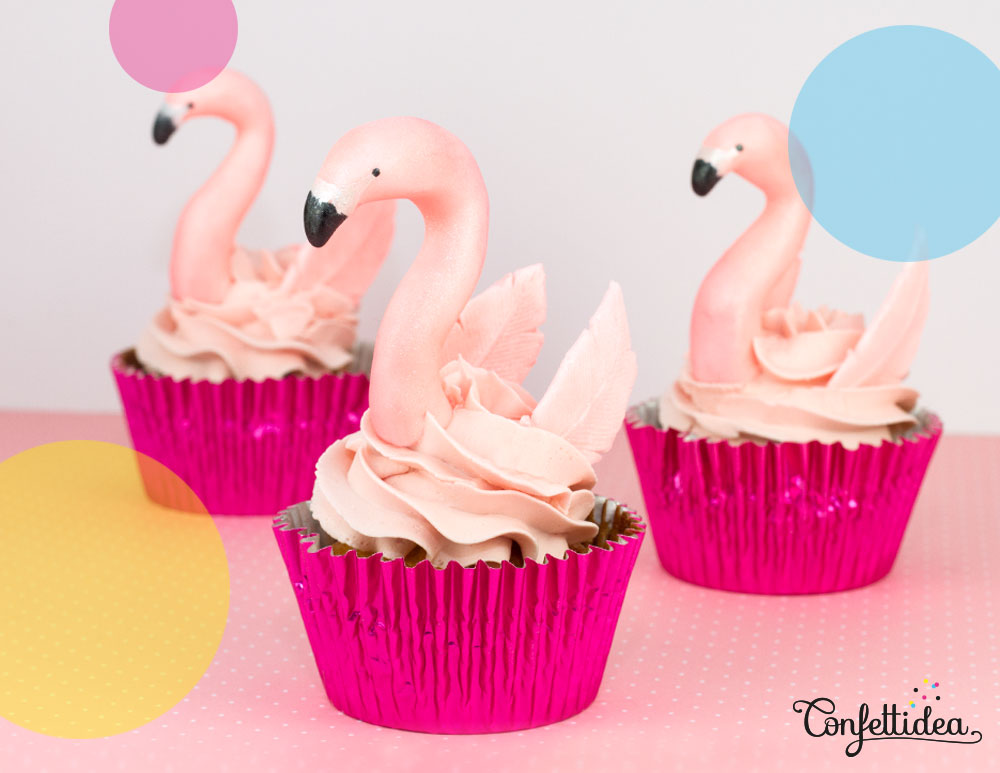 Pink Flamingo Donuts/Cupcakes
Aaaaahhhh ! My last post was on August 5th !!! Time flies away. I made this idea below last March. So I leave in past right now.
This year is synonymous with a particular animal you've certainly seen everywhere: Flamingo. This elegant bird was the topic for my birthday. Indeed, Pink Flamingos Donuts and Cupcakes were in my sweet table.
PS: I try to write in english but it isn't my first language. Sorry if you find some mistakes.
Here is the pink flamingo donut tutorial (Cupcakes and Donuts):
STEP 1: Wings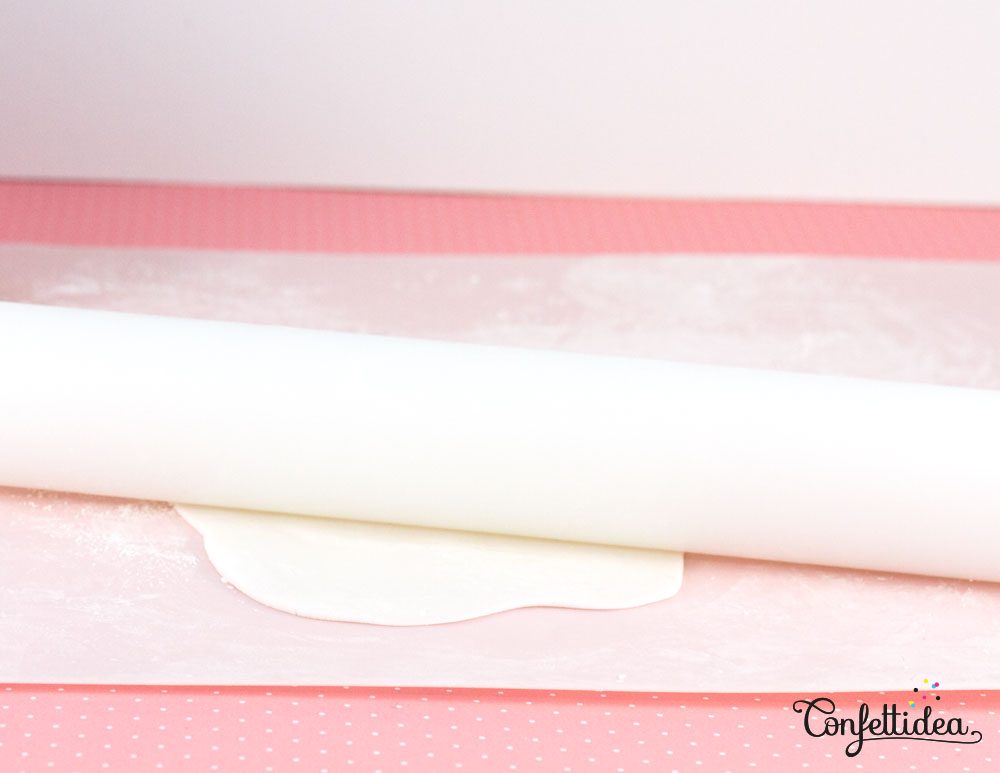 1. Roll out white gumpaste, about 2 mm thick.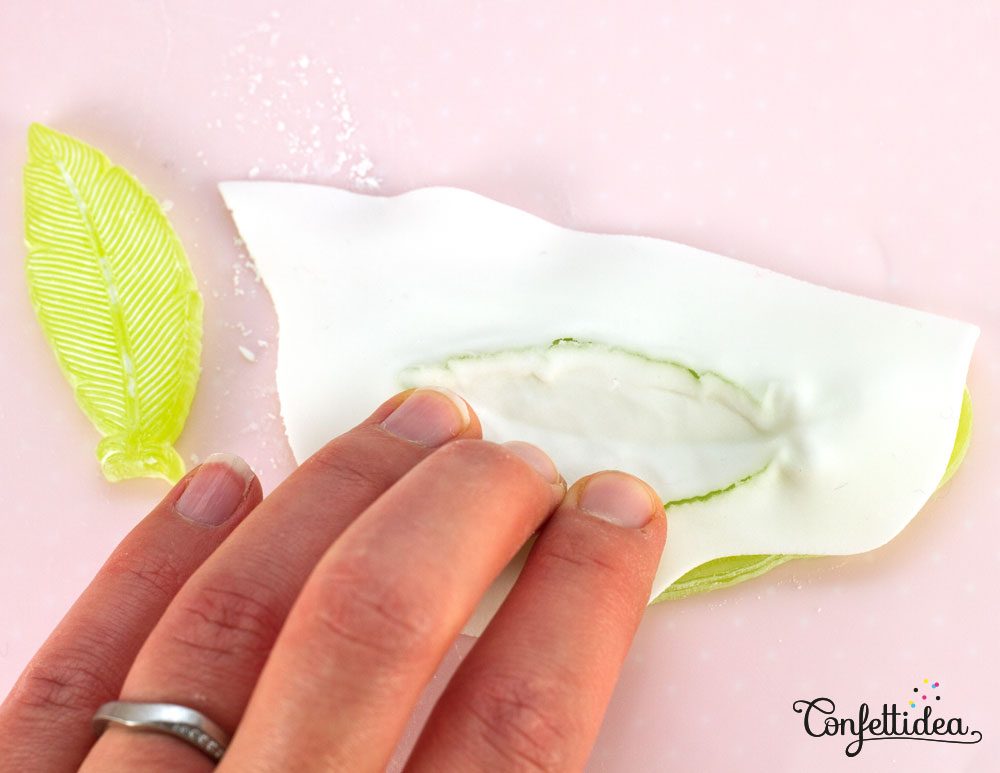 2. Put gumpaste in feather silicone mould.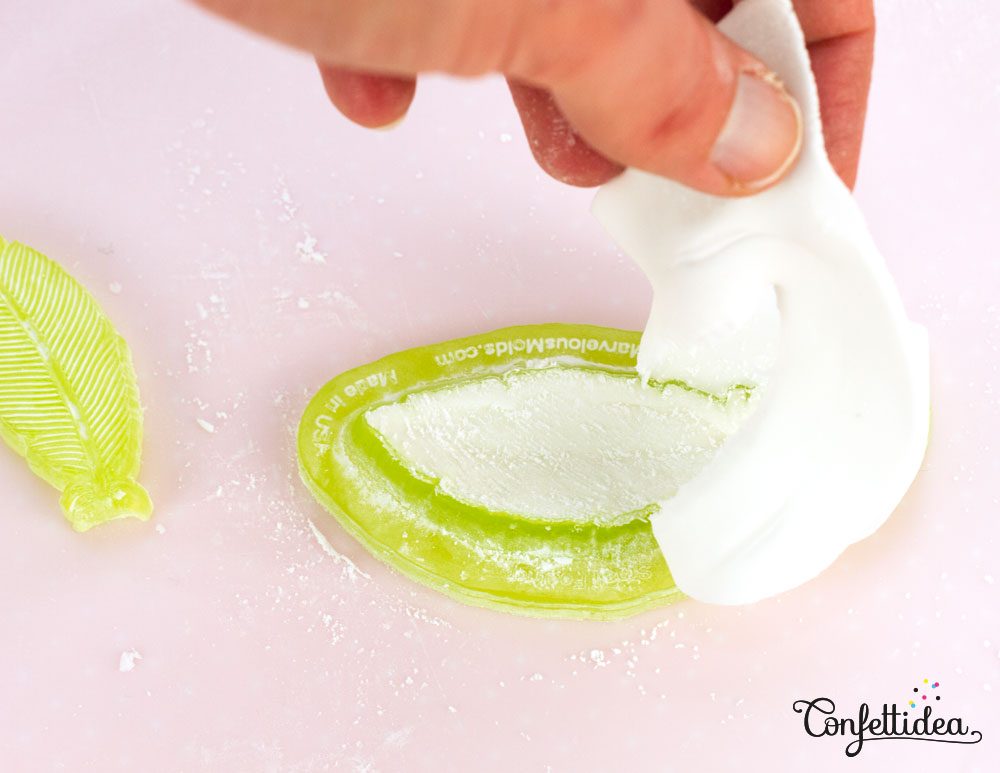 3. Remove excess.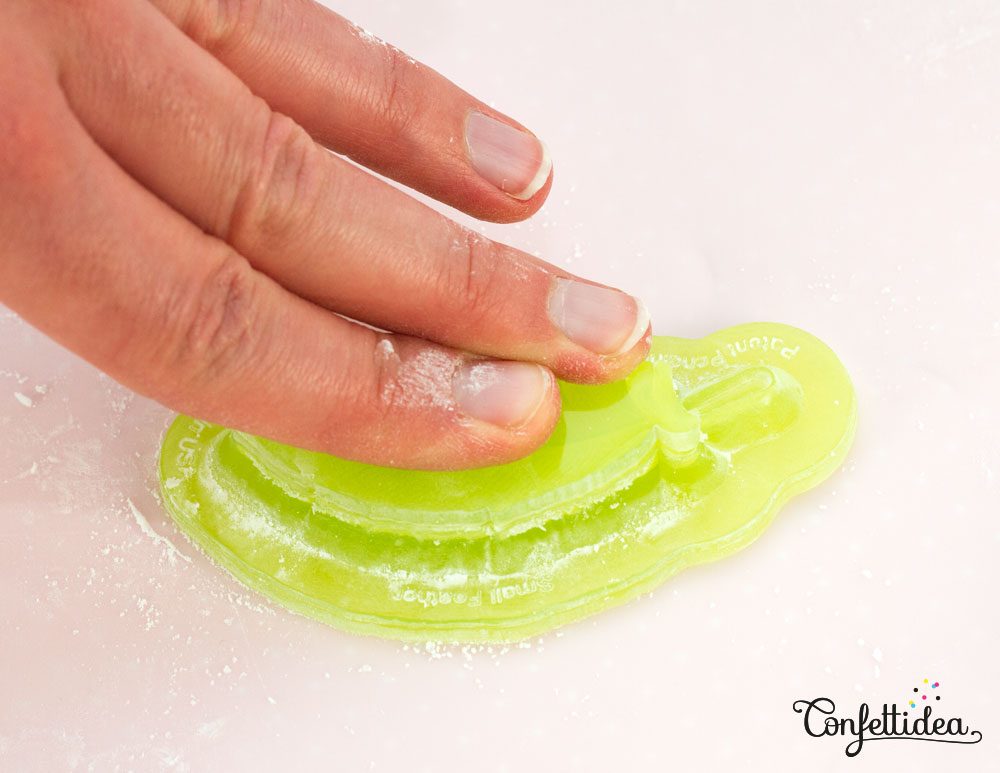 4. Press the feather's texture with the second silicone mould.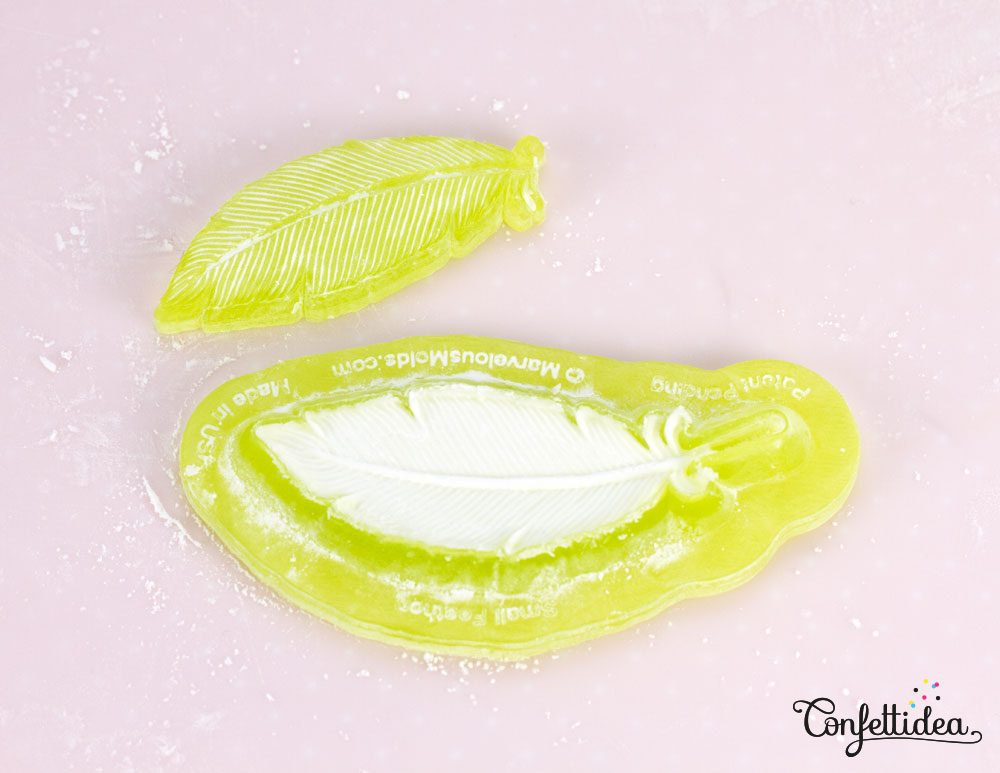 5. Remove the mould and here is the result.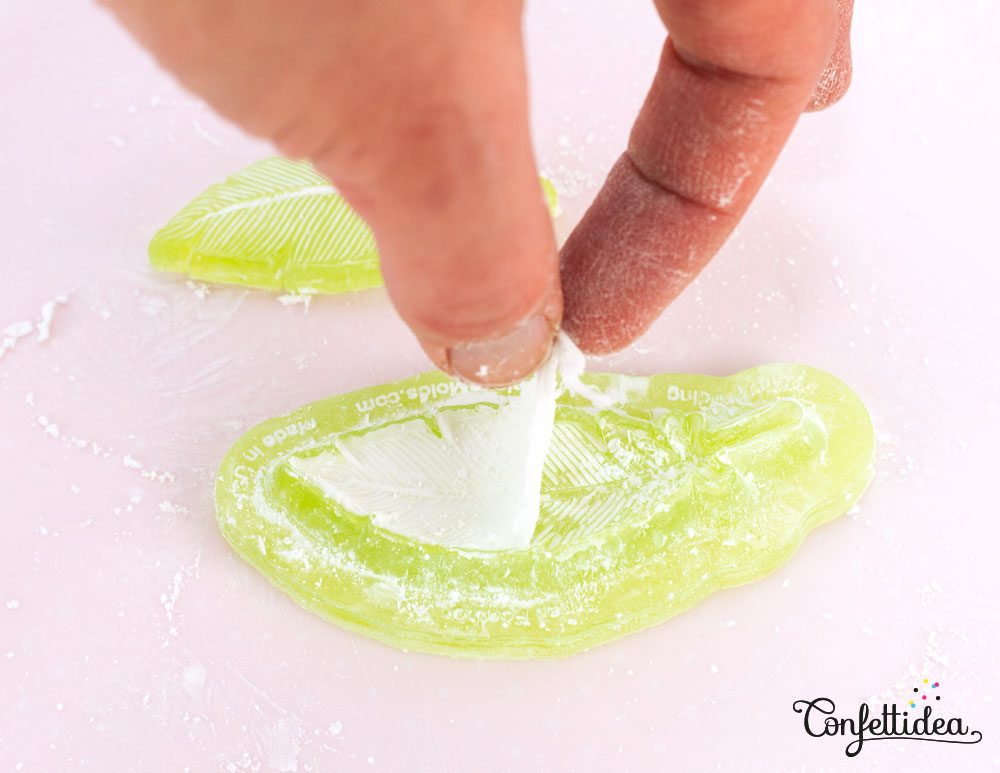 6. Take the gumpaste feather out of the mould.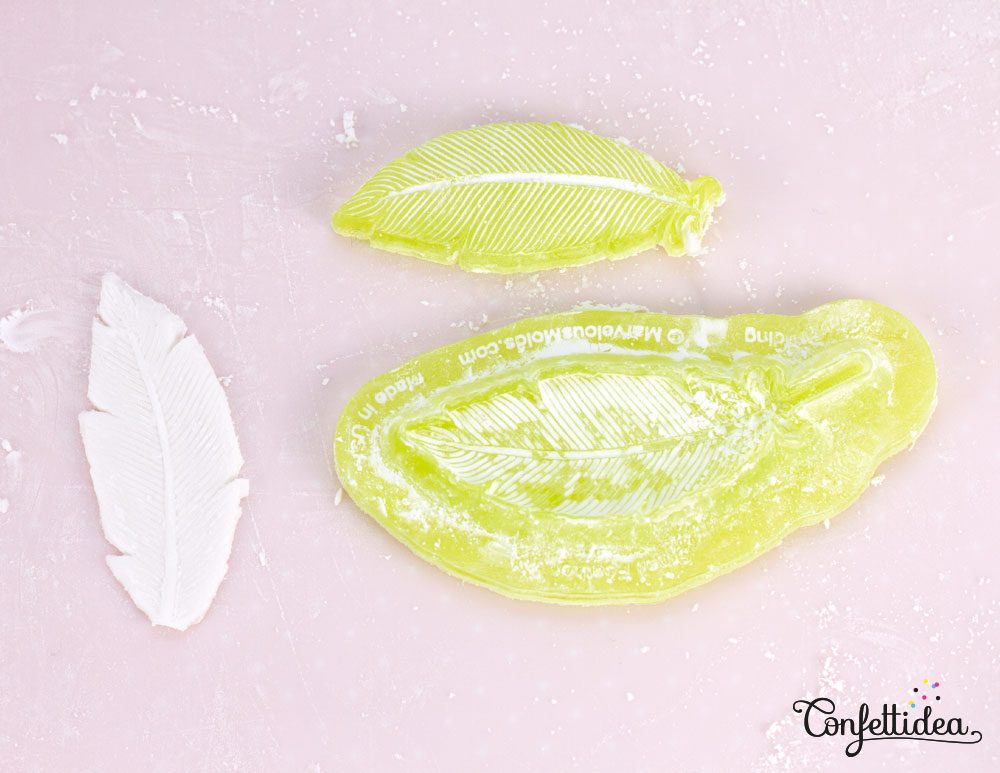 7. Cut the bottom of the feather.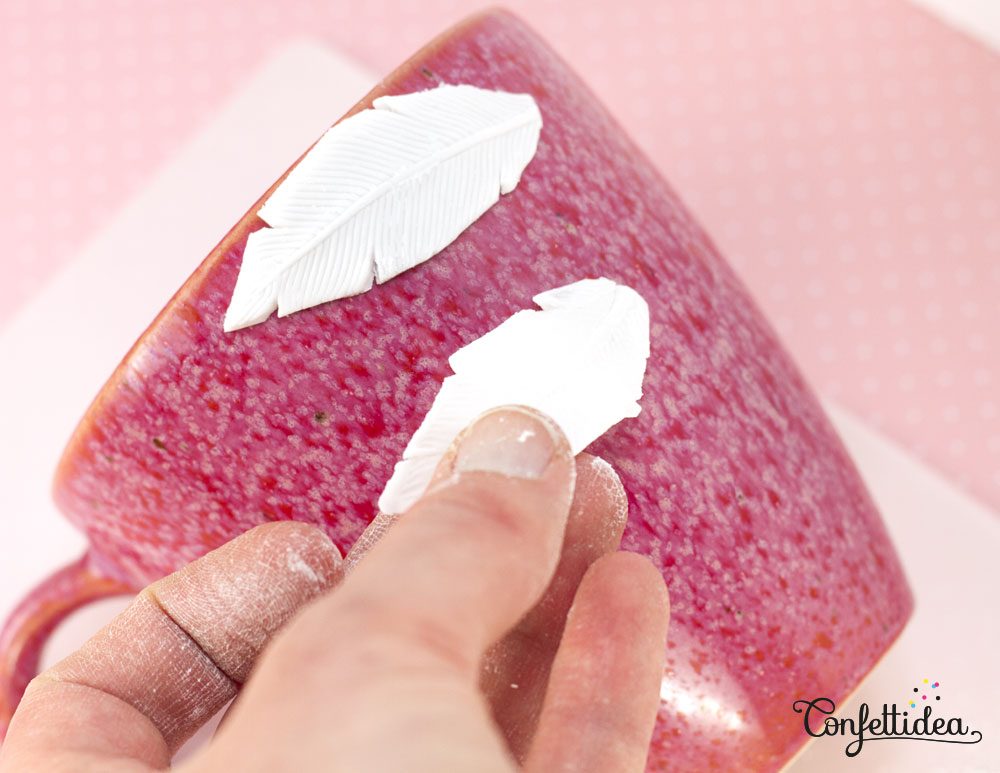 8. Place the feathers on a rounded support to dry (here is a teacup).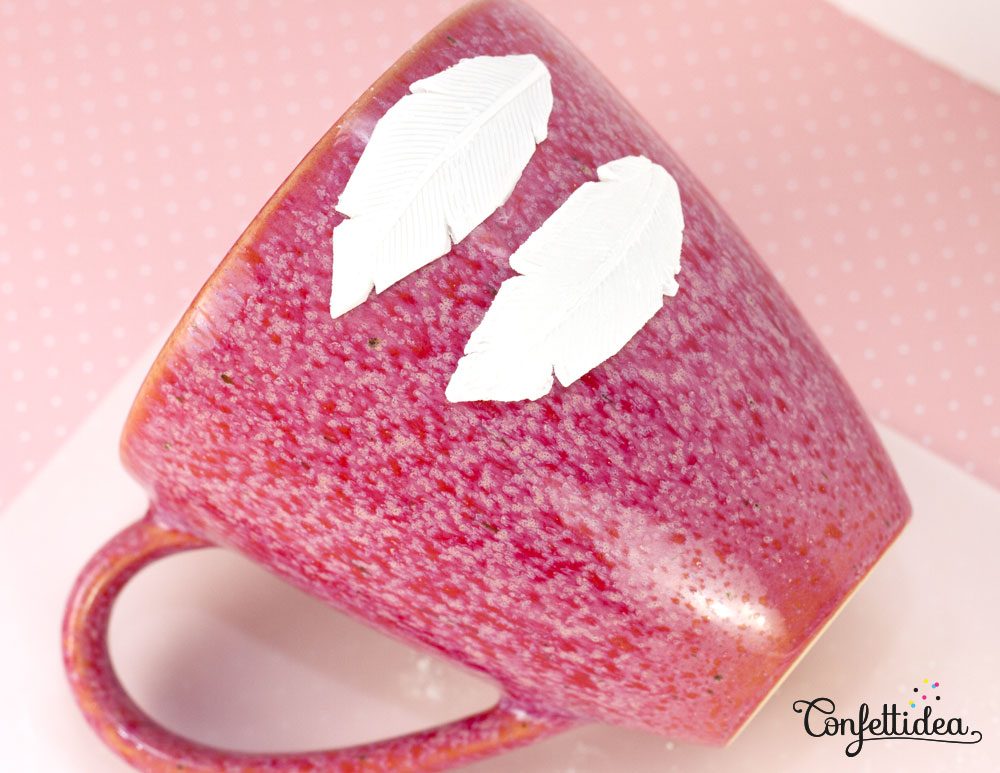 9. Let completely dry.
STEP 2: Head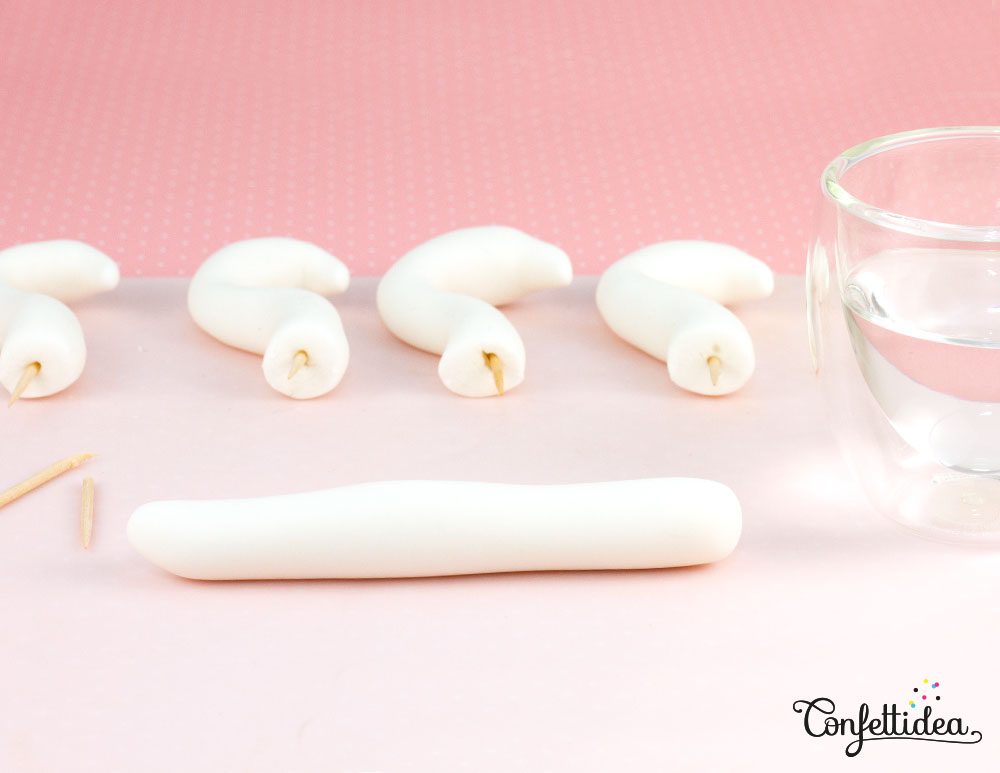 1. Roll out a gumpaste sausage.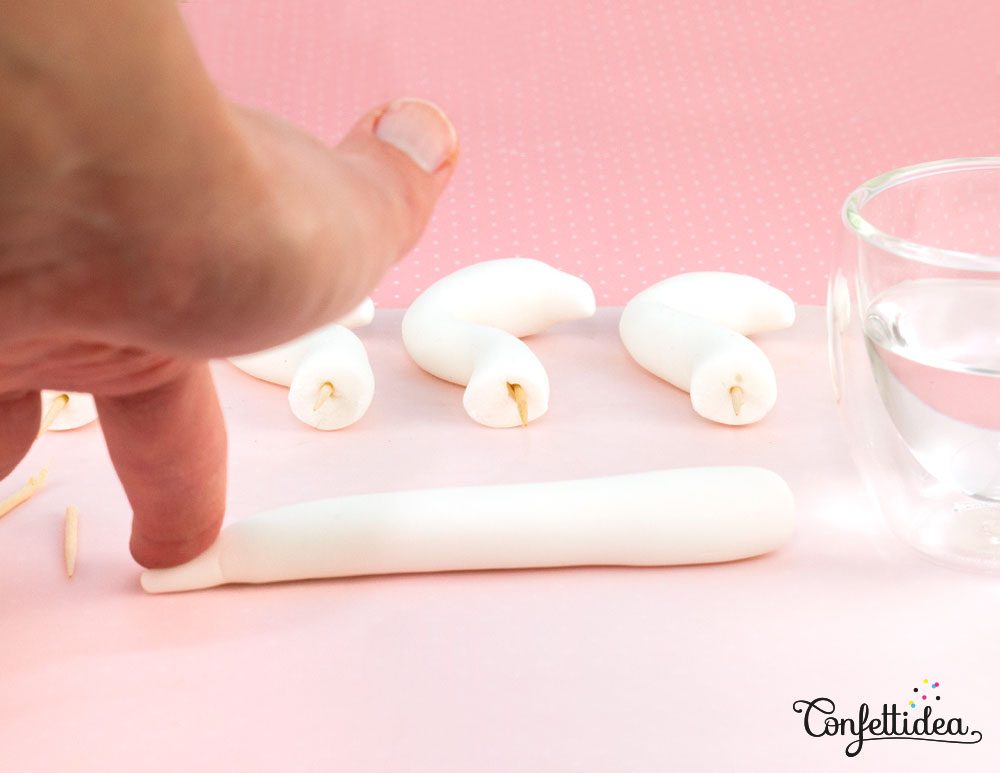 2. Refine the end, it will be flamingo's beak.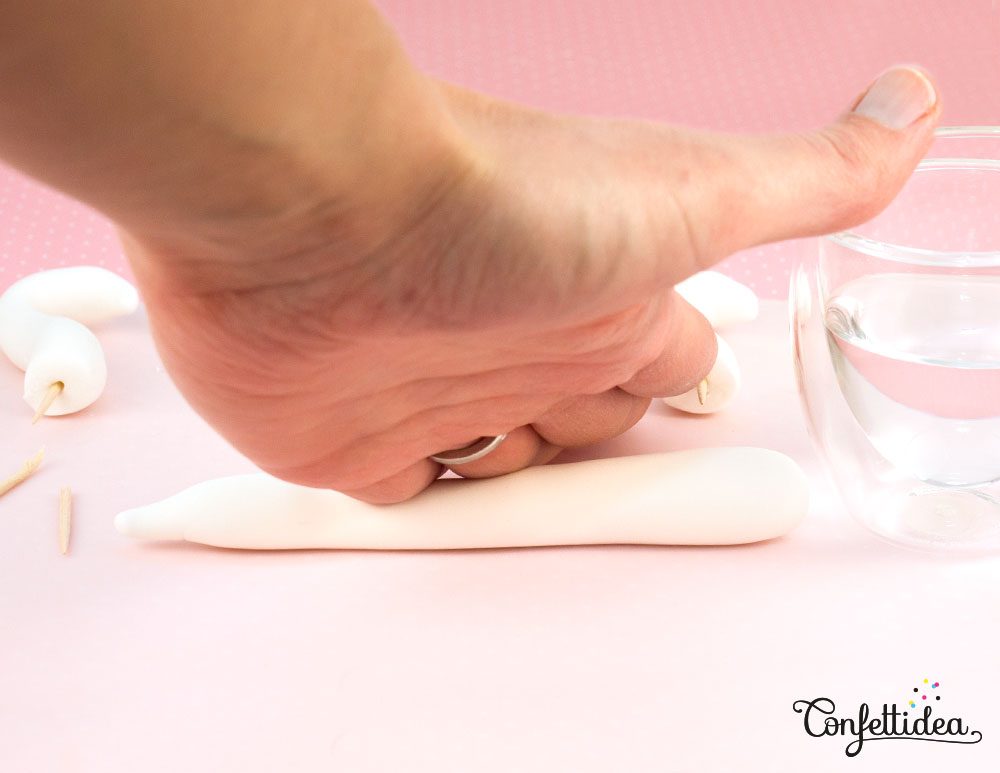 3. Create the neck by making a light pressure with your fingers.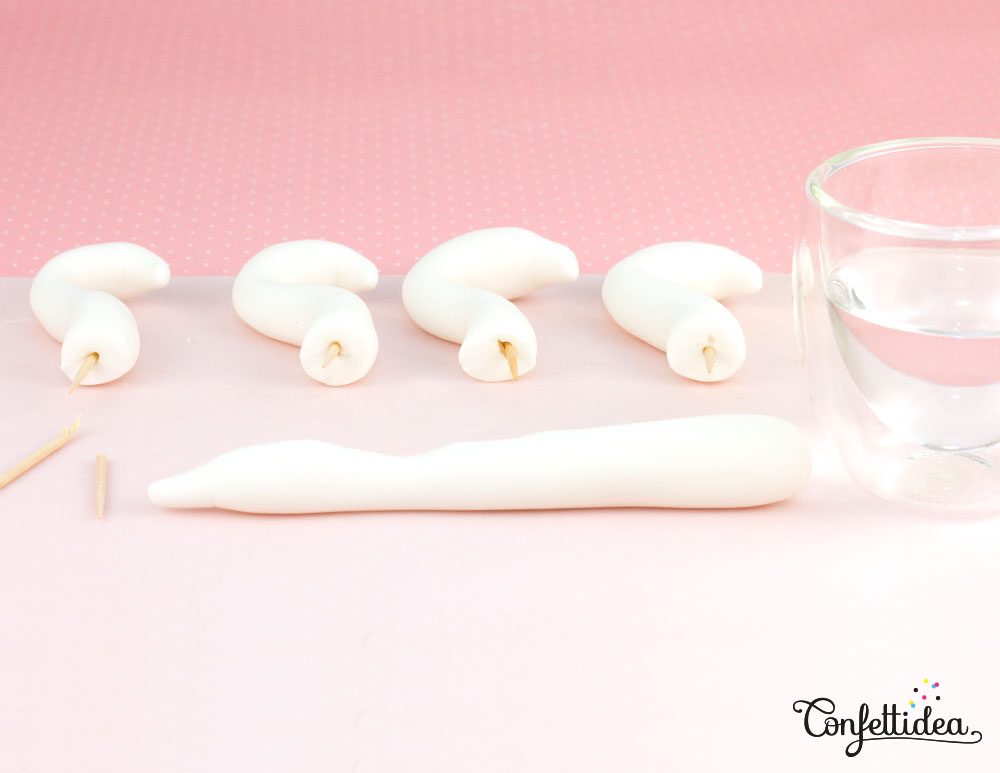 4. Here is the shape you wanted.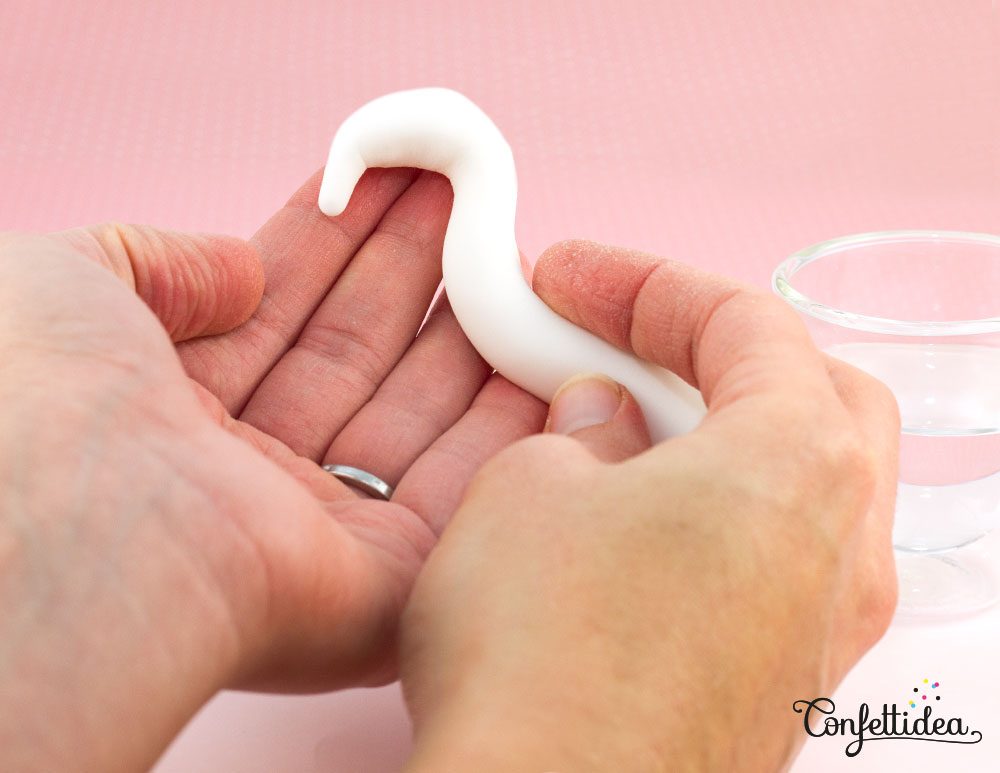 5. Make a "S" with the gumpaste sausage.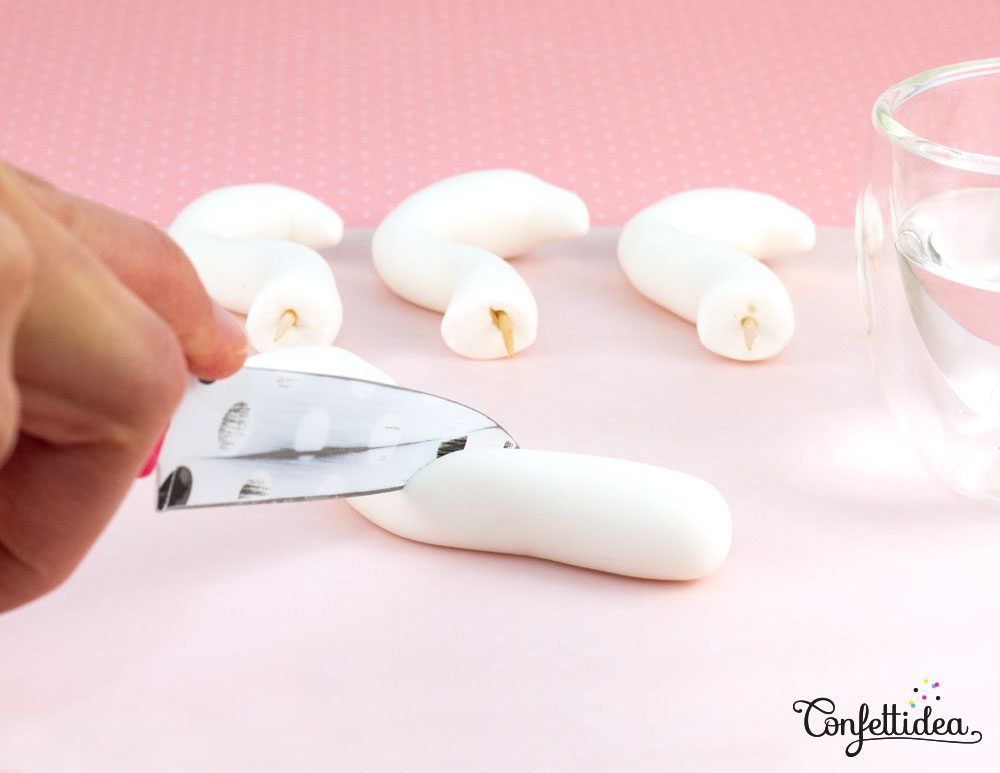 6. Cut excess gumpaste (if the neck is too long).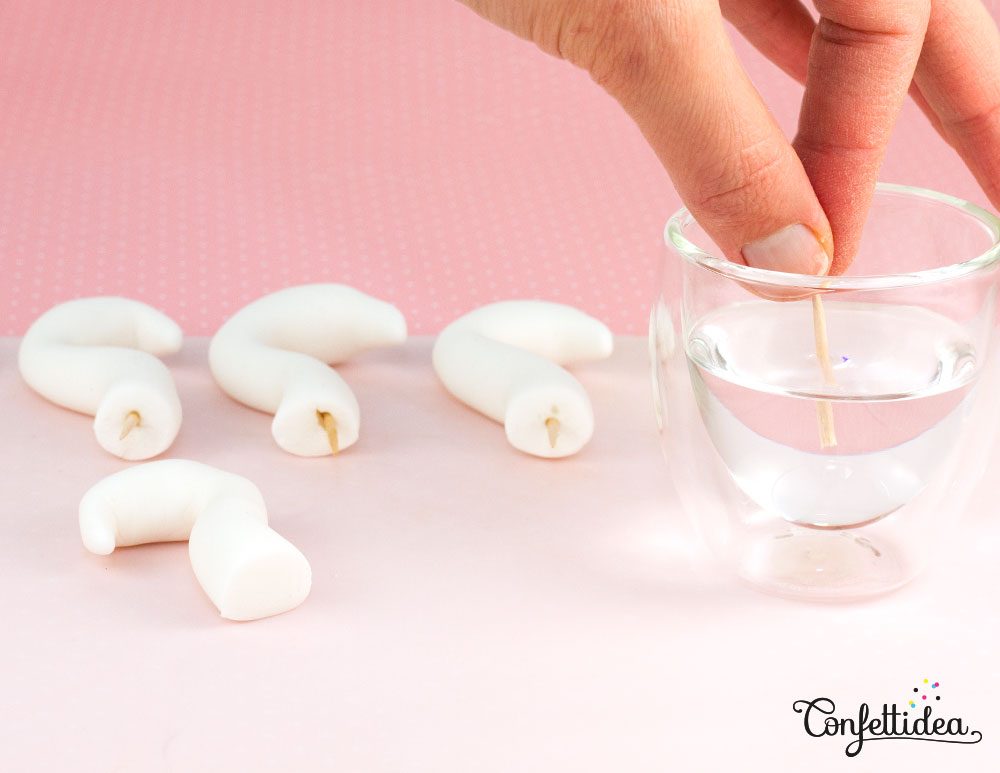 7. Cut a toothpick in half and soak it in water.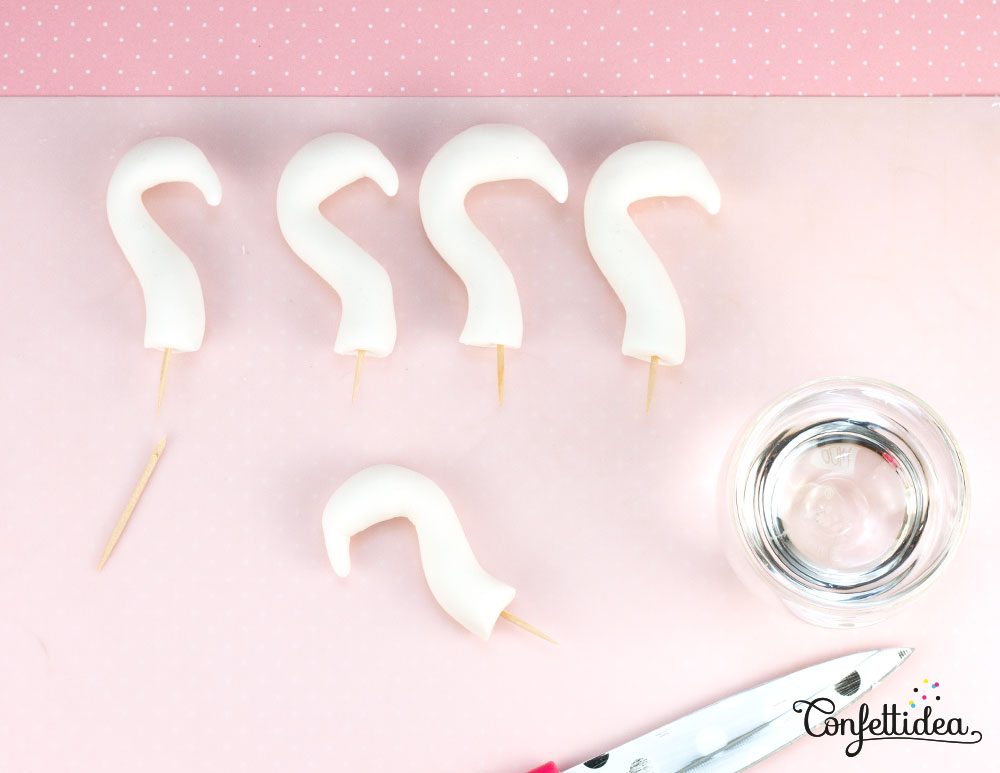 8. Insert toothpick into the neck and let dry completely.
STEP 3: Paint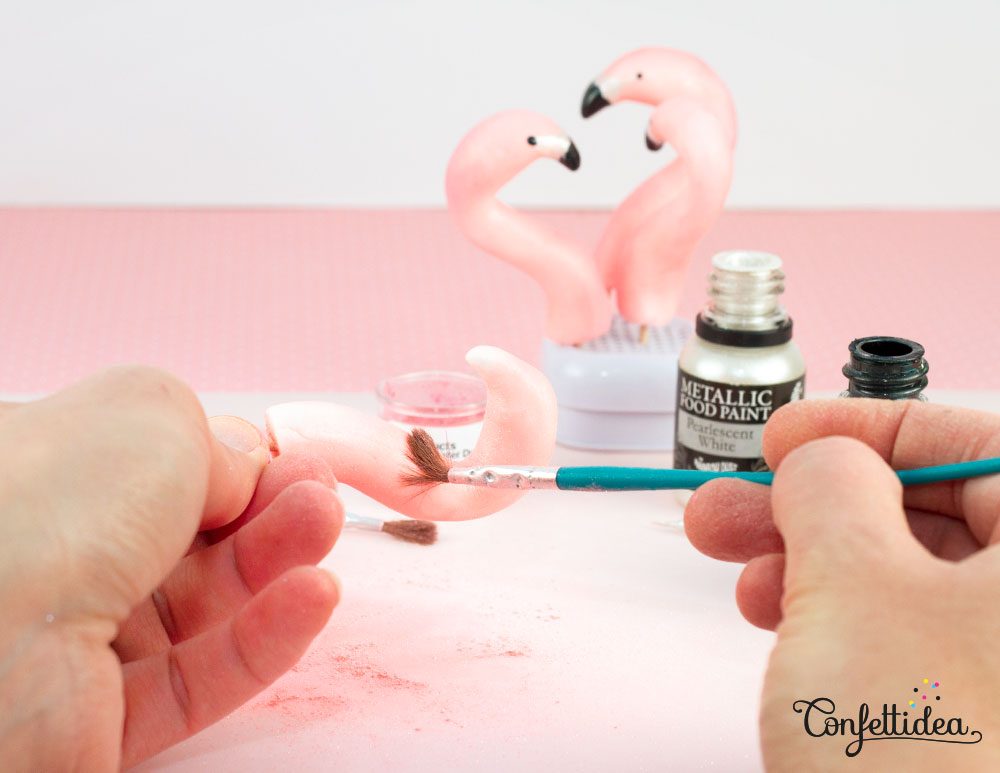 1. Paint the head completely with dry edible dusting powder, except the beak. I used Pearl Blush Pink (available here).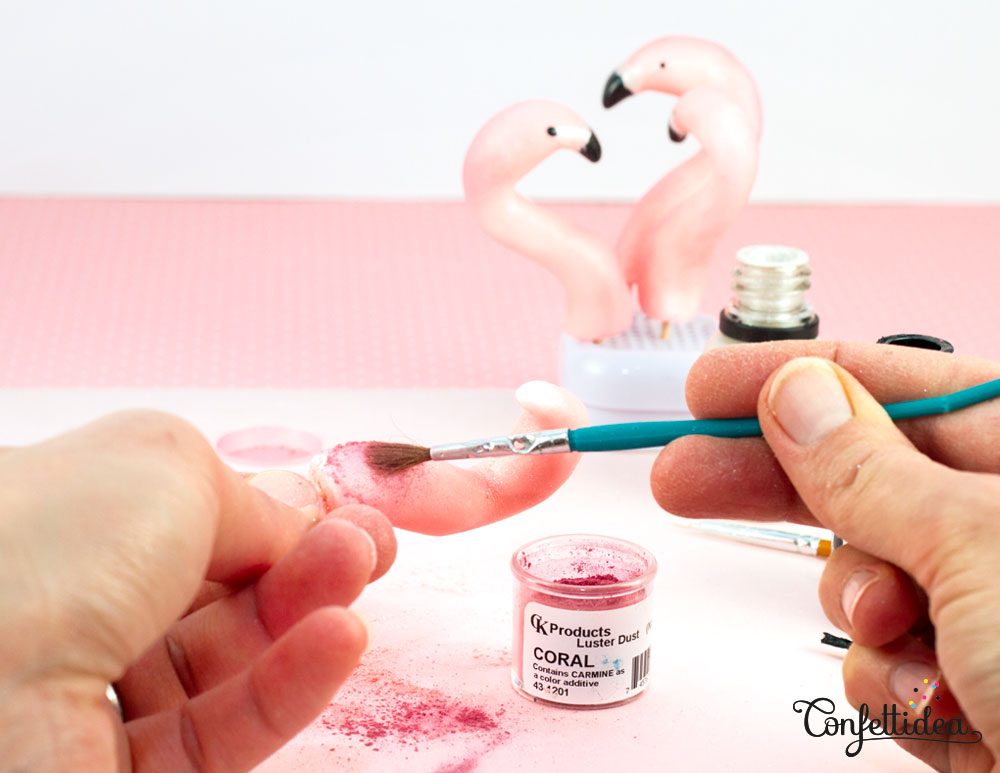 2. Then, paint the base of the neck a little darker. I used CK Products: Coral.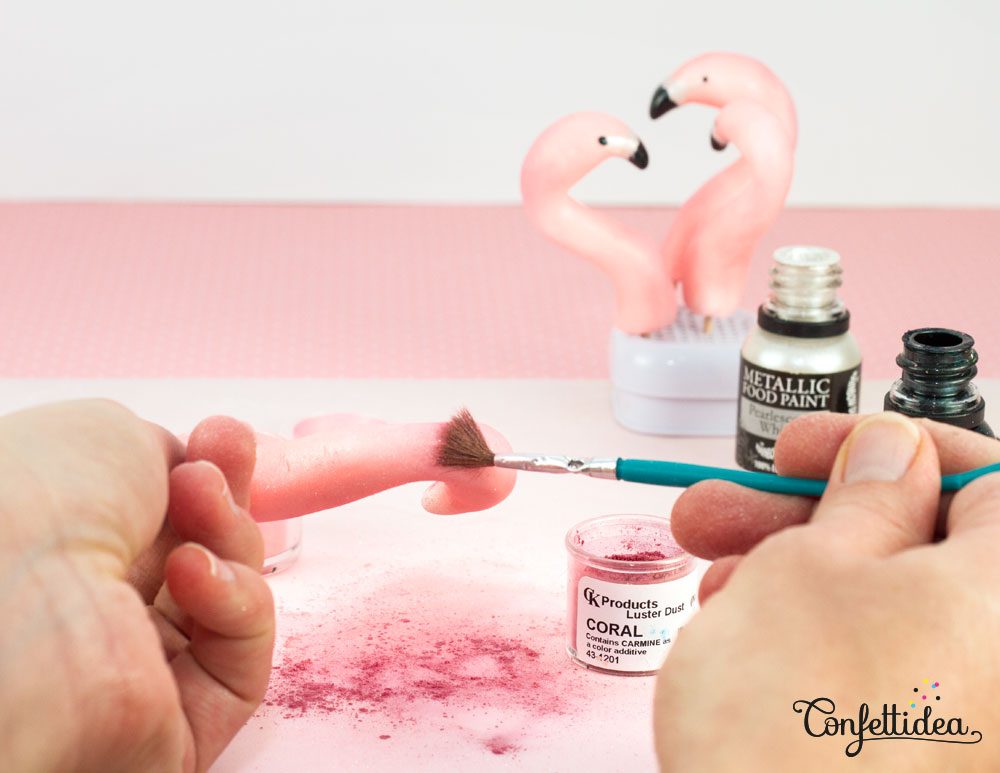 3. Paint also the back of the head darker.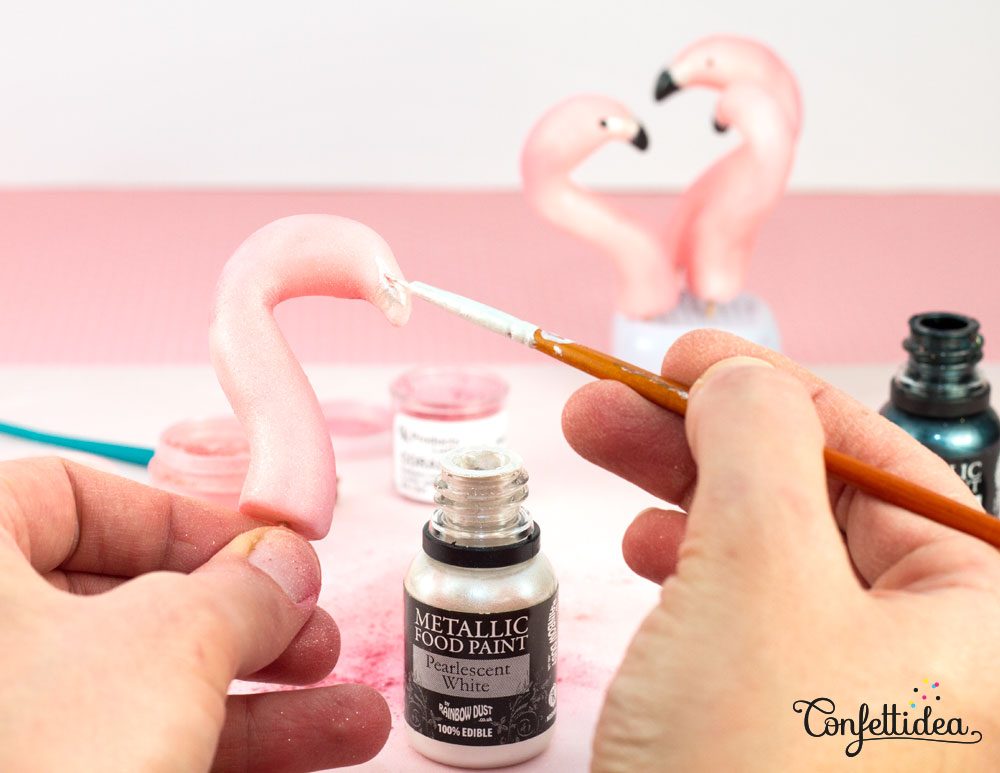 4. Draw the beak with metallic food paint white from Rainbow Dust (available here).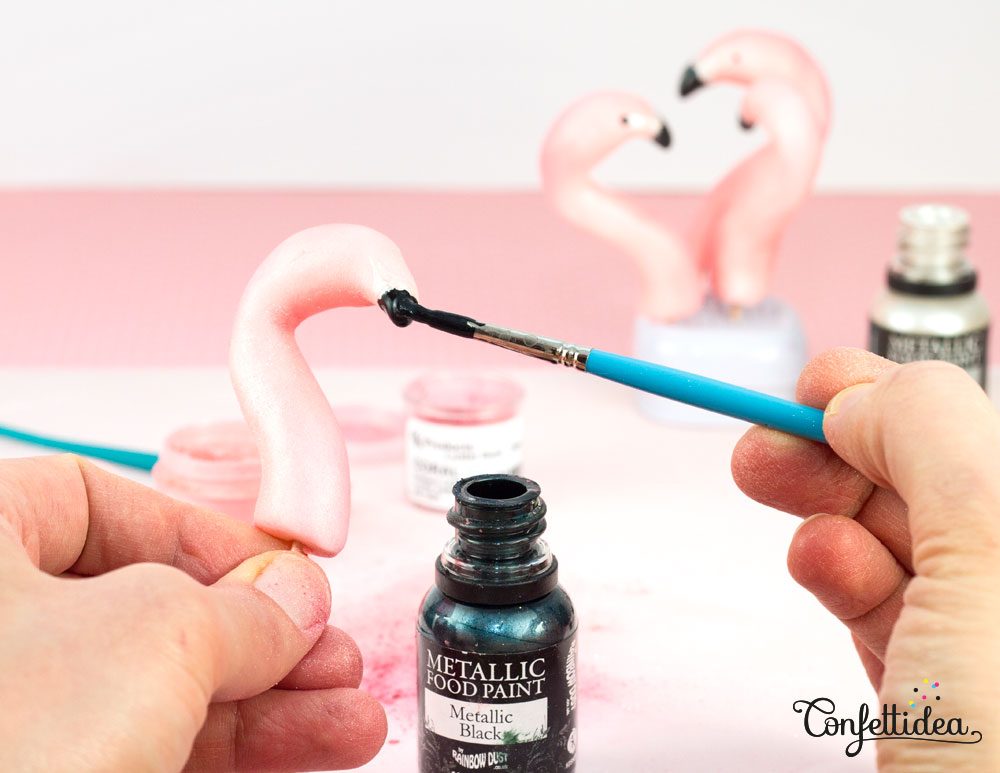 5. Draw the end of the beak in black with metallic food paint black (available here).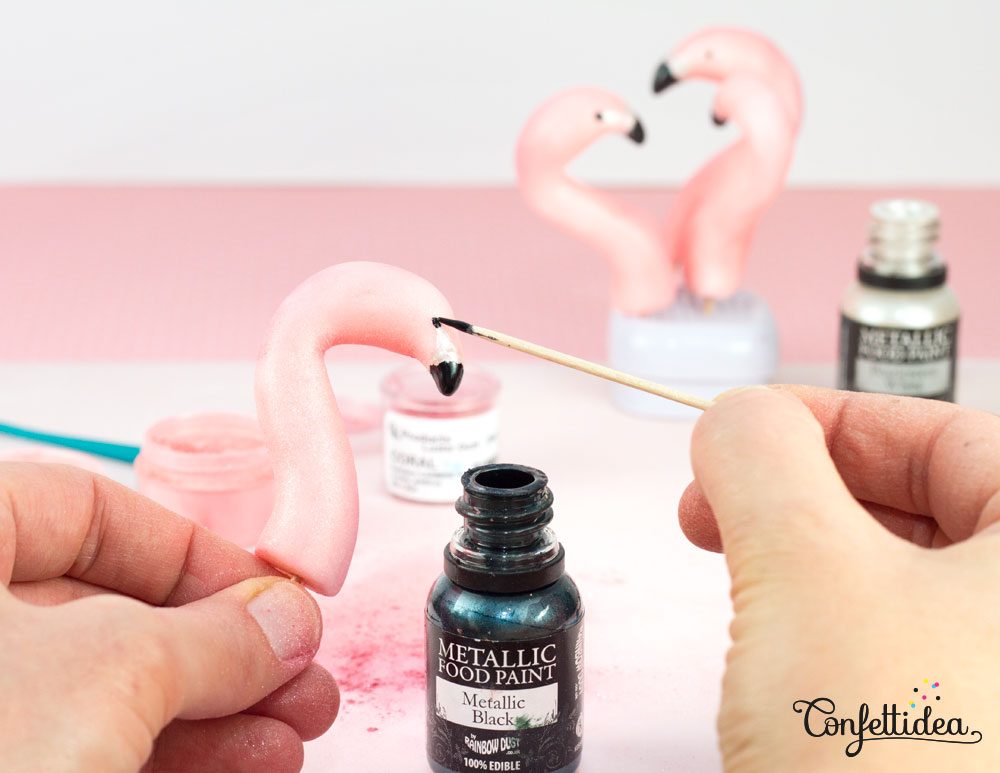 6. Draw the eyes with a toothpick to be more precise.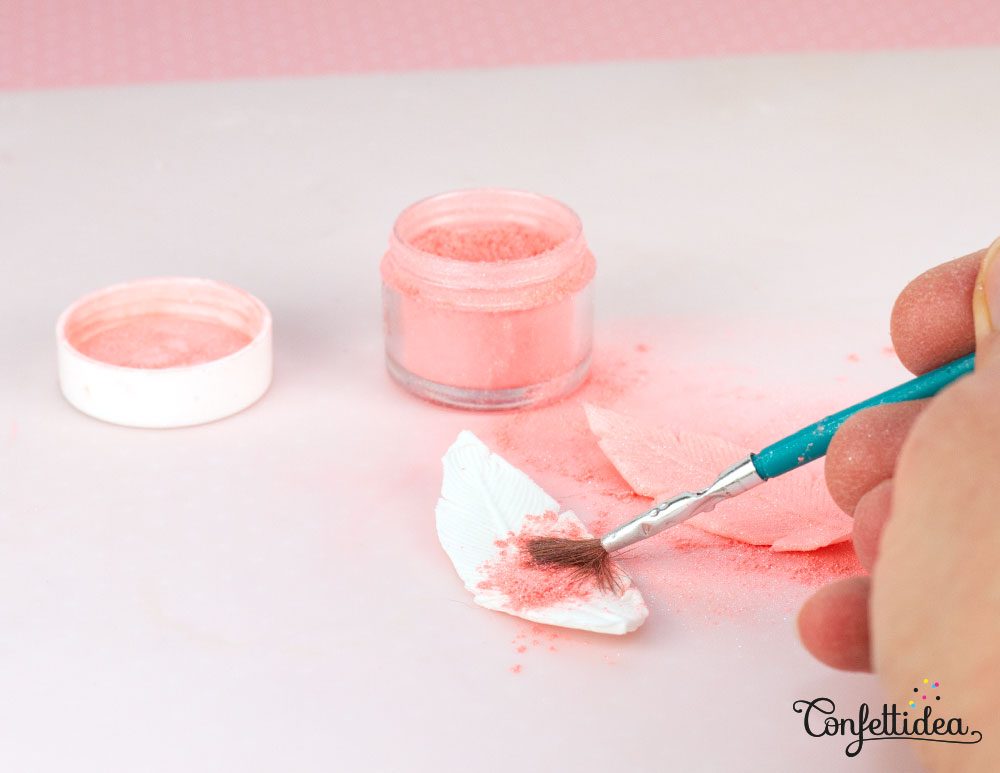 7. Paint the wings with dry edible dusting powder. I used Pearl Blush Pink (available here).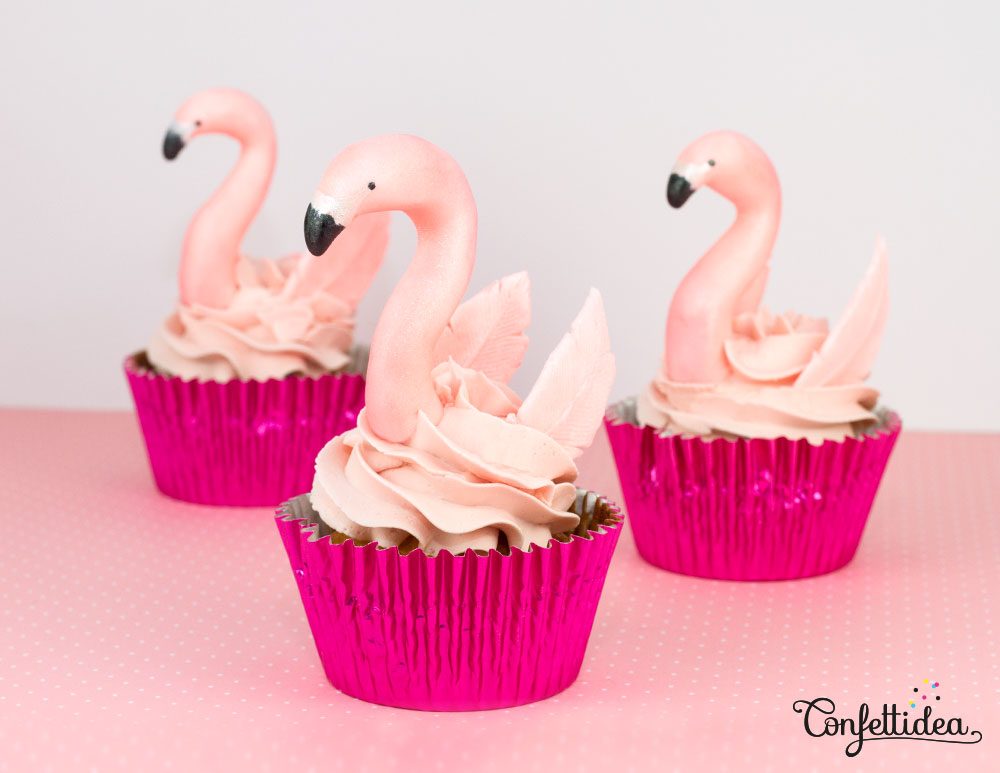 Simply plant the head and the wings into your cupcakes or donuts.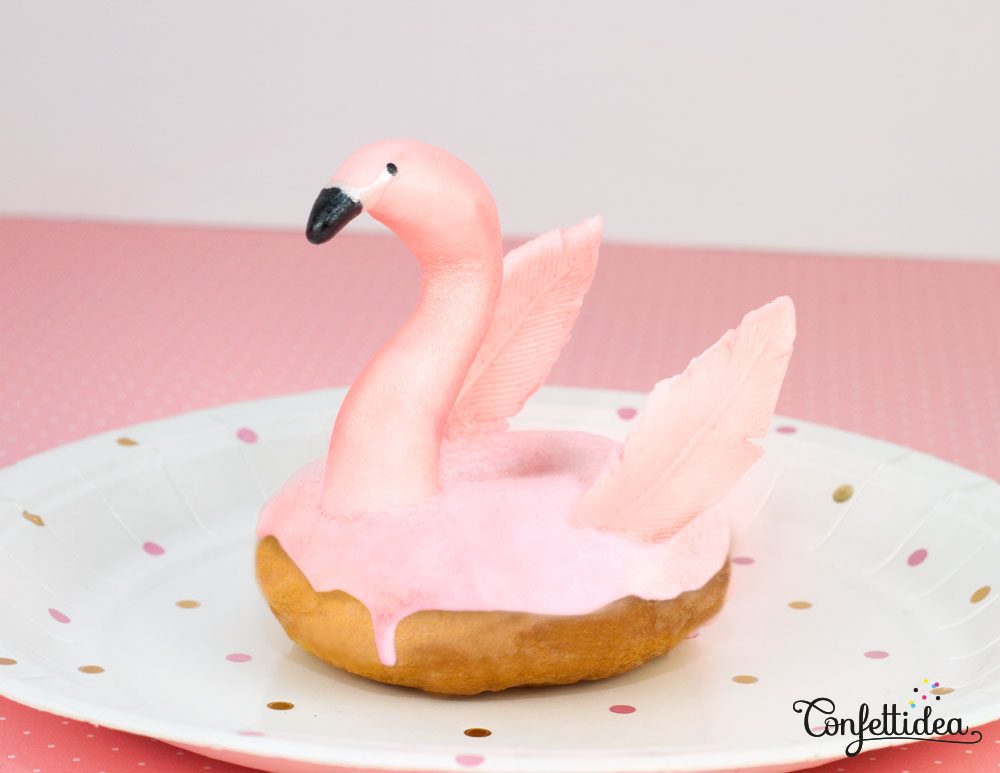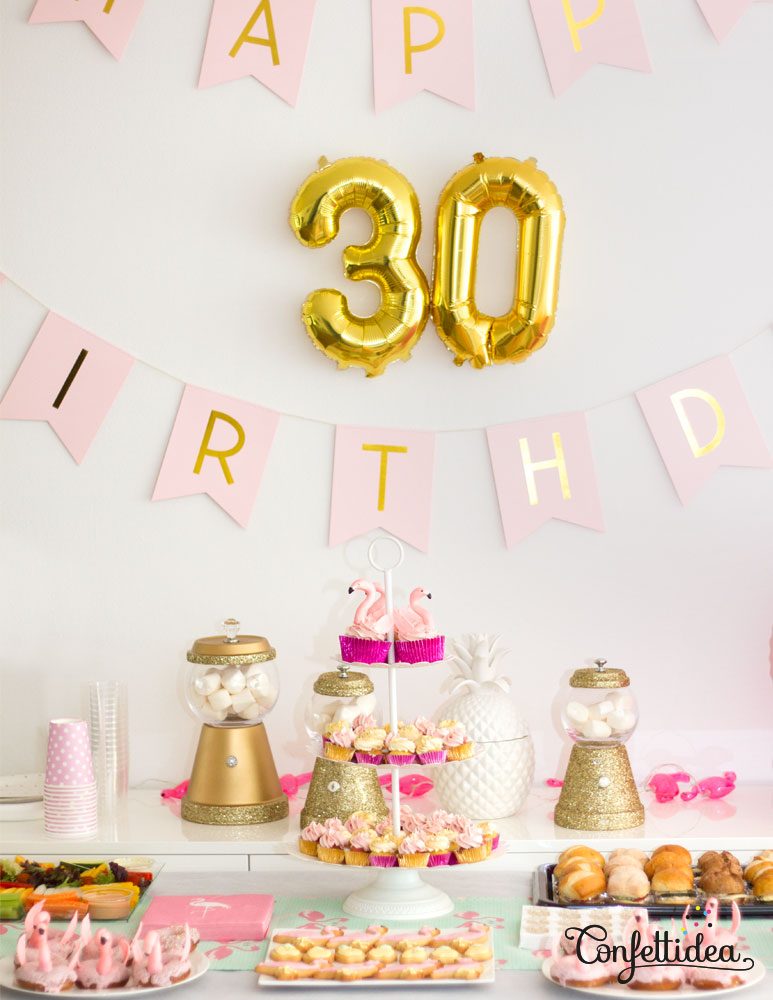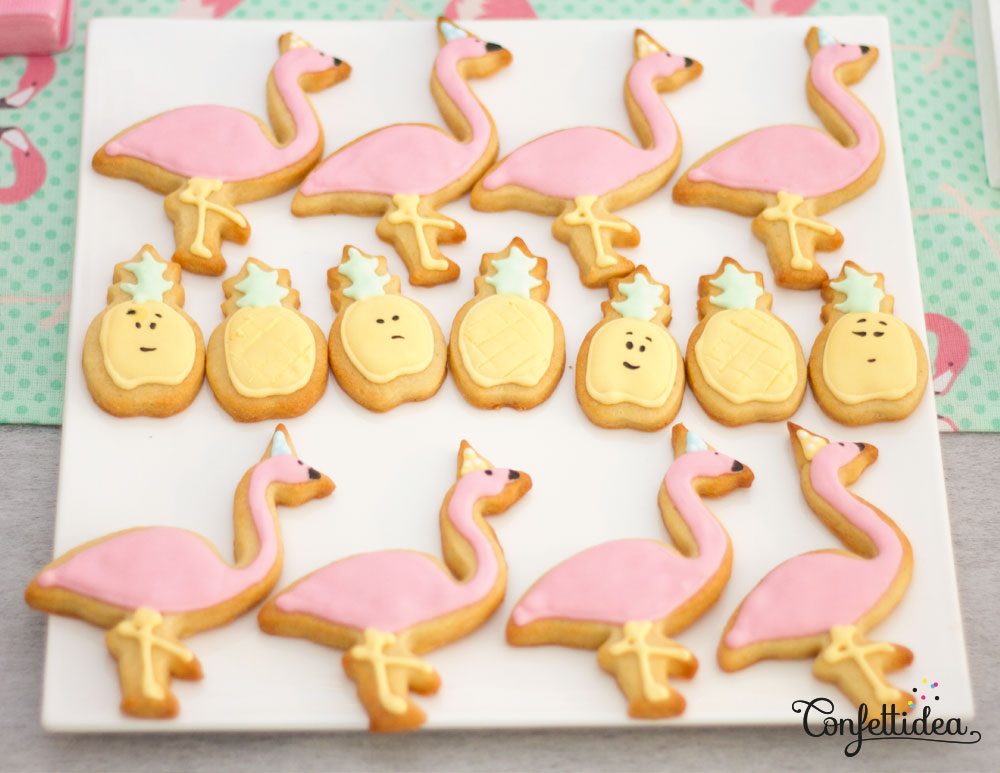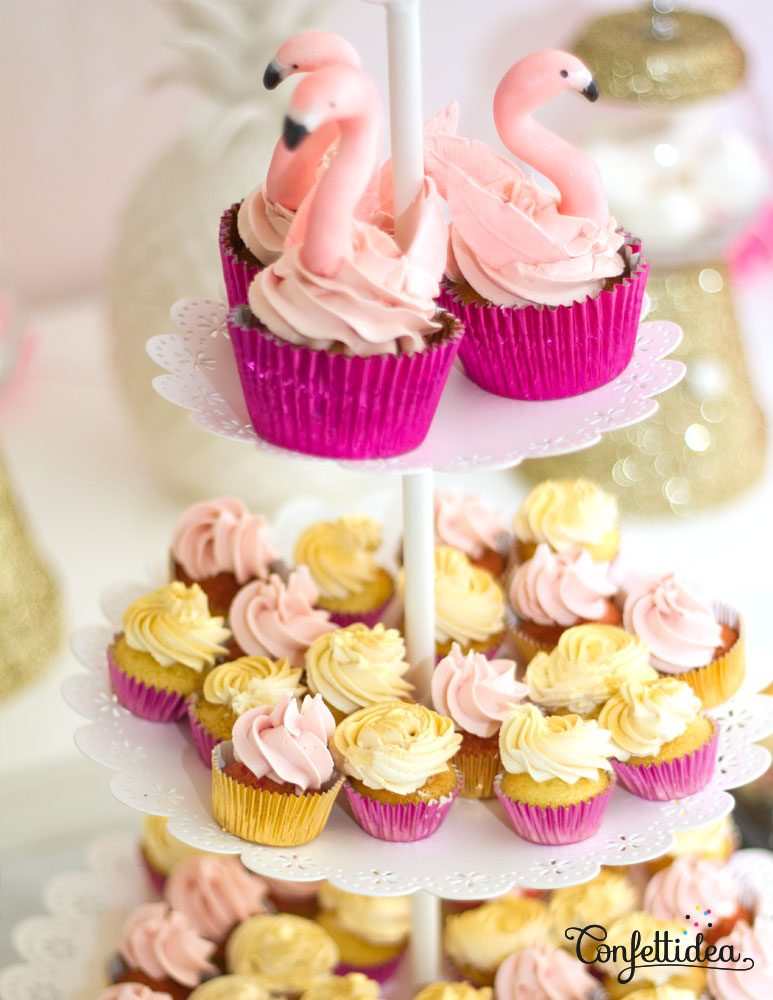 Tags: cupcake, donut, flamant rose, flamingo