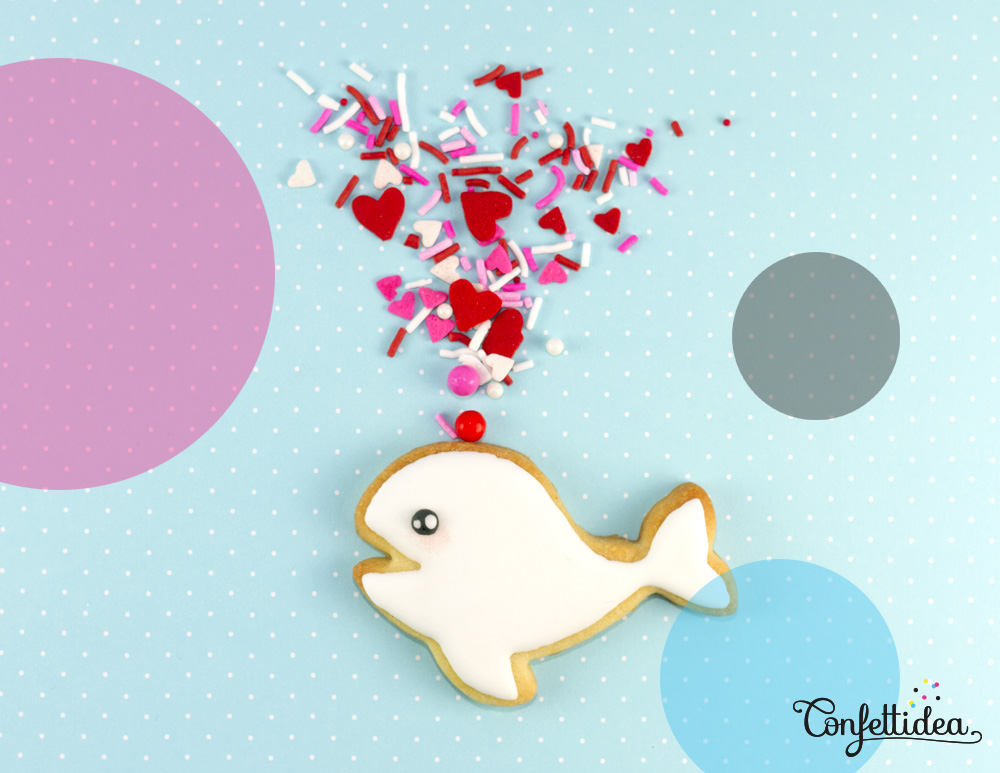 For once this is a very small article but I really wanted to show you these cookies: loving whales.
Valentine's Day is a commercial celebration, blah blah blah, yes we've heard it many times. Nevertheless, it's the occasion (like all the other days of the year) to tell his half that we love him. So, I made some pretty little whales that will end up in my honey's belly 😉 And we can't really say that this is a special occasion because, he always find some cookies throughout the year in the fridge.
The love sprinkles I used as a "water spray" are the Sweetapolita sprinkles available here. They are sooooooo beautiful, I just love them!