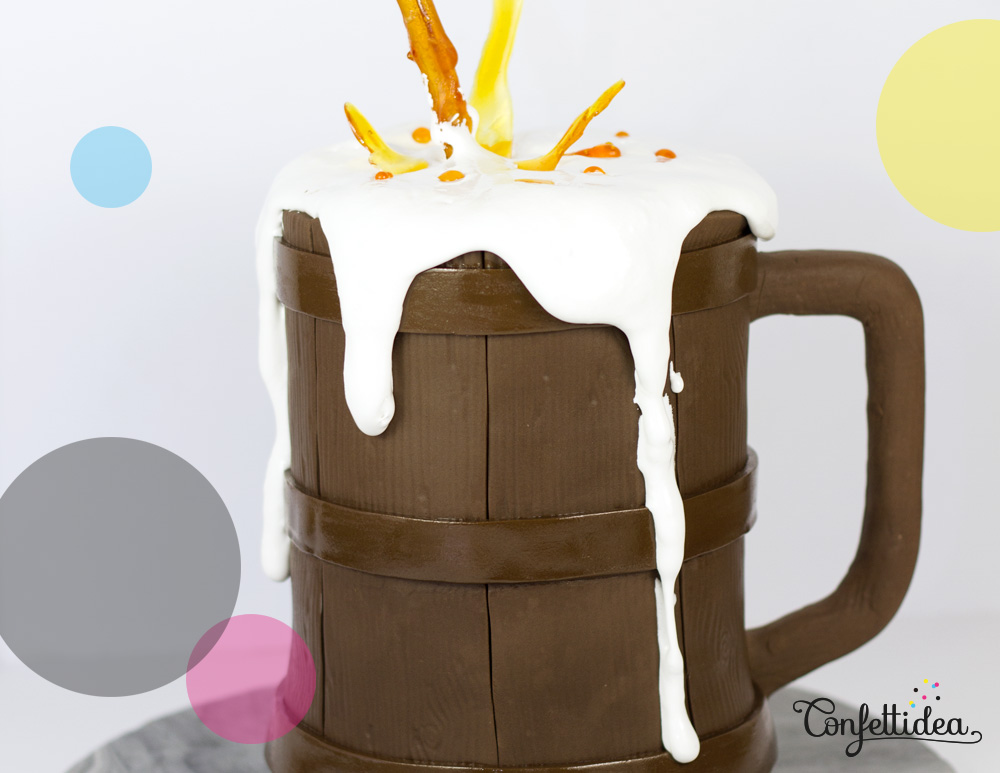 Heineken Beer Cake
Ahhhh the beautiful blondy flowing in this huge rustic wooden beer mug……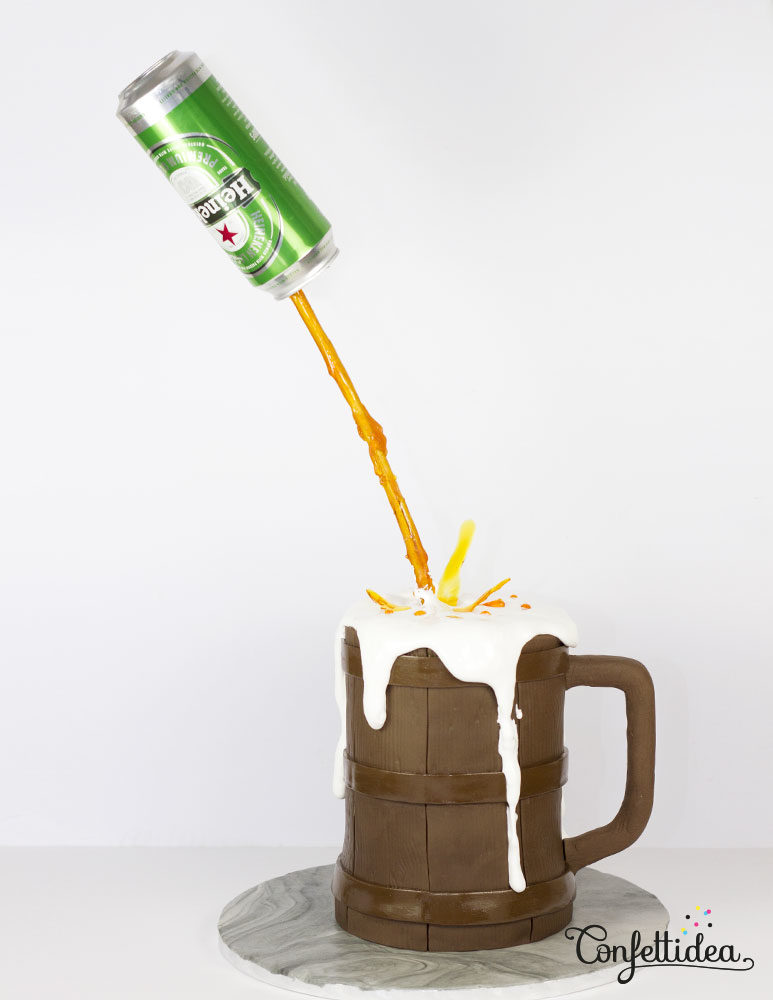 PS: I try to write in english but it isn't my first language. Sorry if you find some mistakes.
I bake this cake for my brother-in-law's birthday. A full valaisan who loves beer and his beautiful country: Valais 🙂
The trick to realize the beer froth with maximum realistic effect is to use Marshmallow Fluff. See the bottle here:
This Marshmallow Fluff with a hint of Vanilla is 213g of happiness. Whether spread, spooned or served as a topping or stuffing, the jar never lasts long. It seems that a man from the West has kept for two days, a legend…
But be careful, it should be put on your cake at the last minute, because this cloud of white happiness flows (not as fast as its shadow) but it flows slowly. In fact, it flows a bit like the speed of the beer froth along the mug.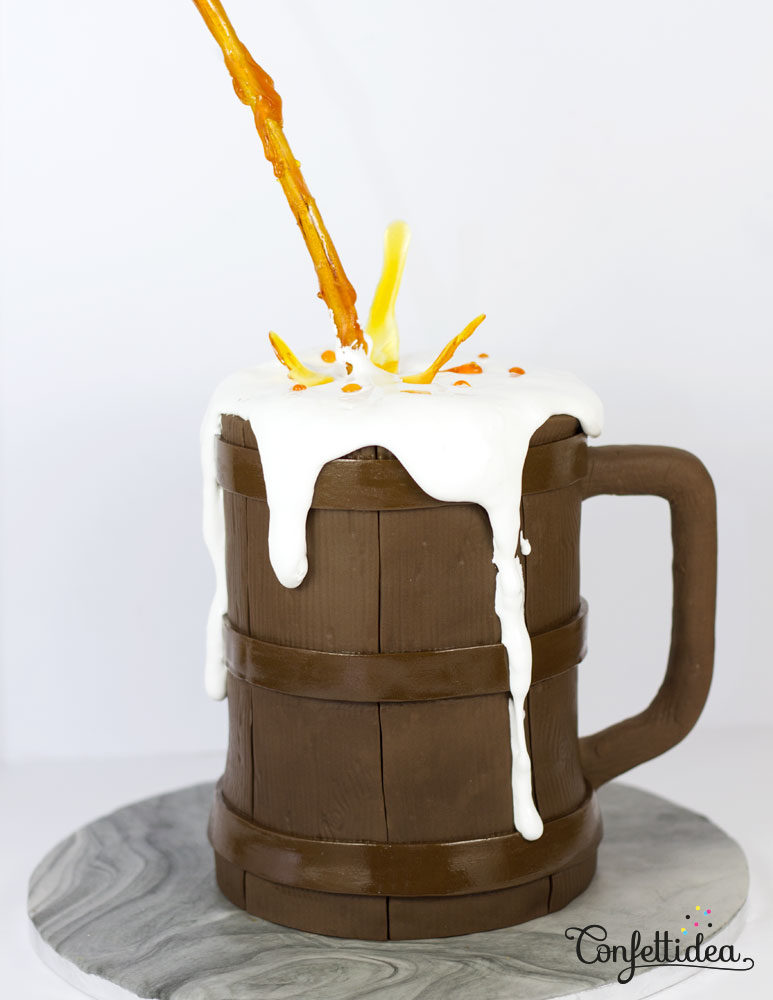 For the beer that is poured on the cake and the small splash, I used isomalt that I colored with gel food coloring ("Progel" brand). Once melted, I poured it on a stick which will then be placed in the middle of the cake and attached to the empty beer can. For splashing, I poured some isomalt melted on aluminum foil forming "drops". I finally dropped them in the Marshmallow Fluff at the last minute before serving the cake.
Here's the result: