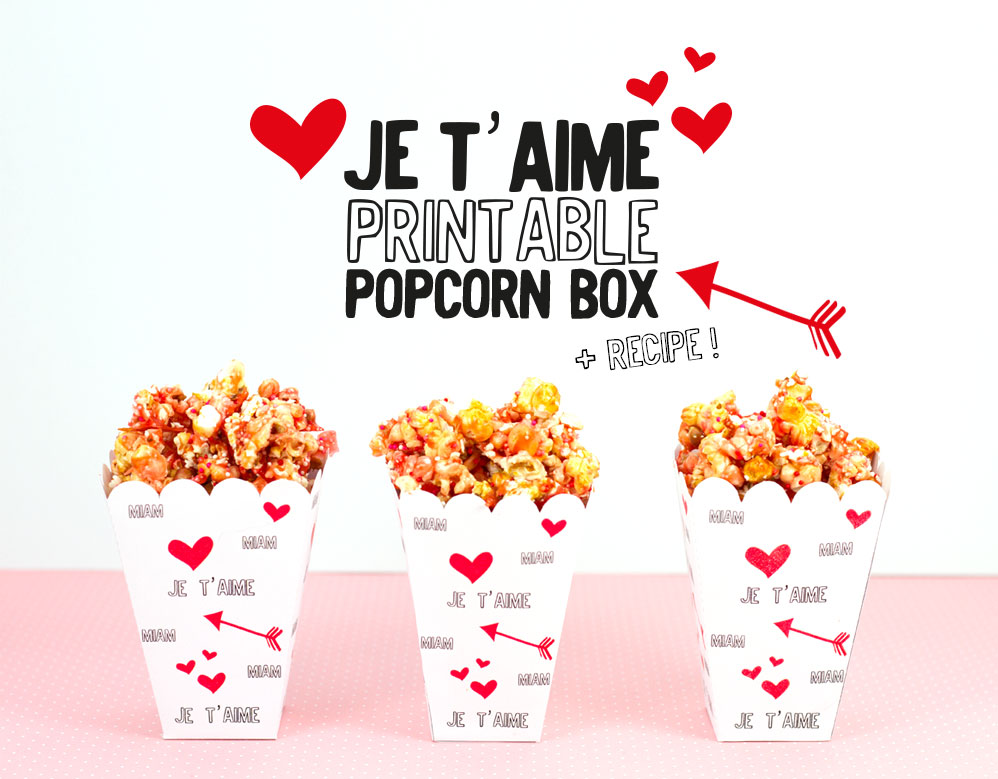 Printable Valentine Popcorn Box "Je t'aime"
Tomorrow is Valentine's Day. And as my name is Valentine, I offer you to offer something special for your Valentine? Here's a last-minute gift: a free printable popcorn box and a pink lemon popcorn recipe.
First, print the popcorn box template (link above).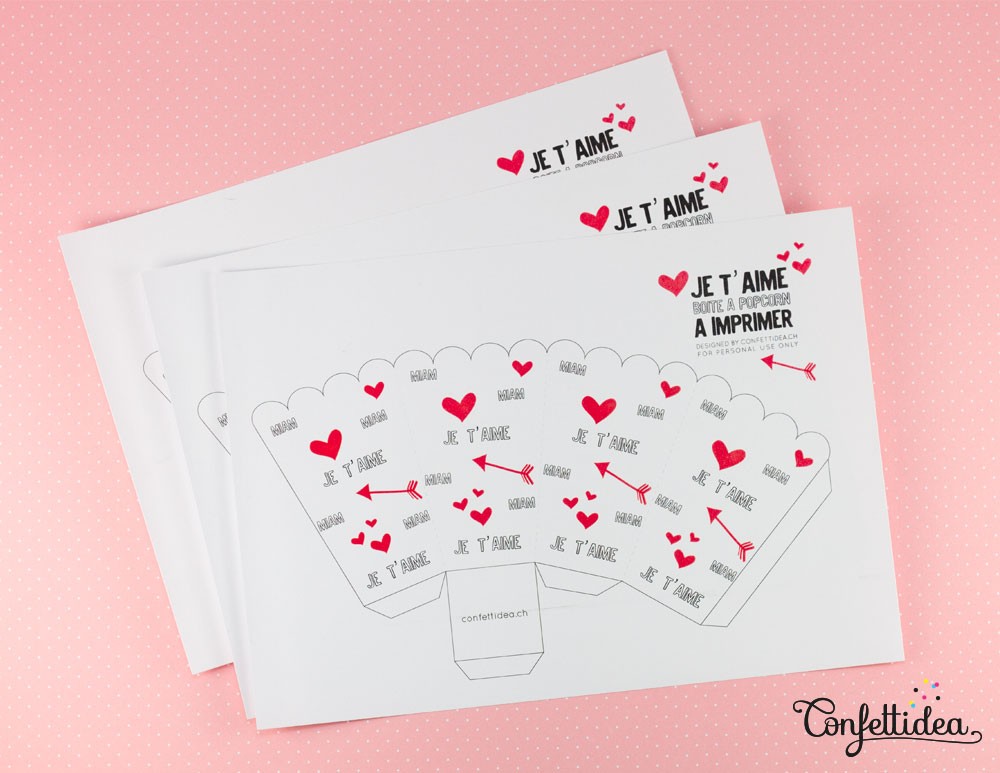 Here are the die-cut boxes. You can now stick the small tabs with double side tape or glue.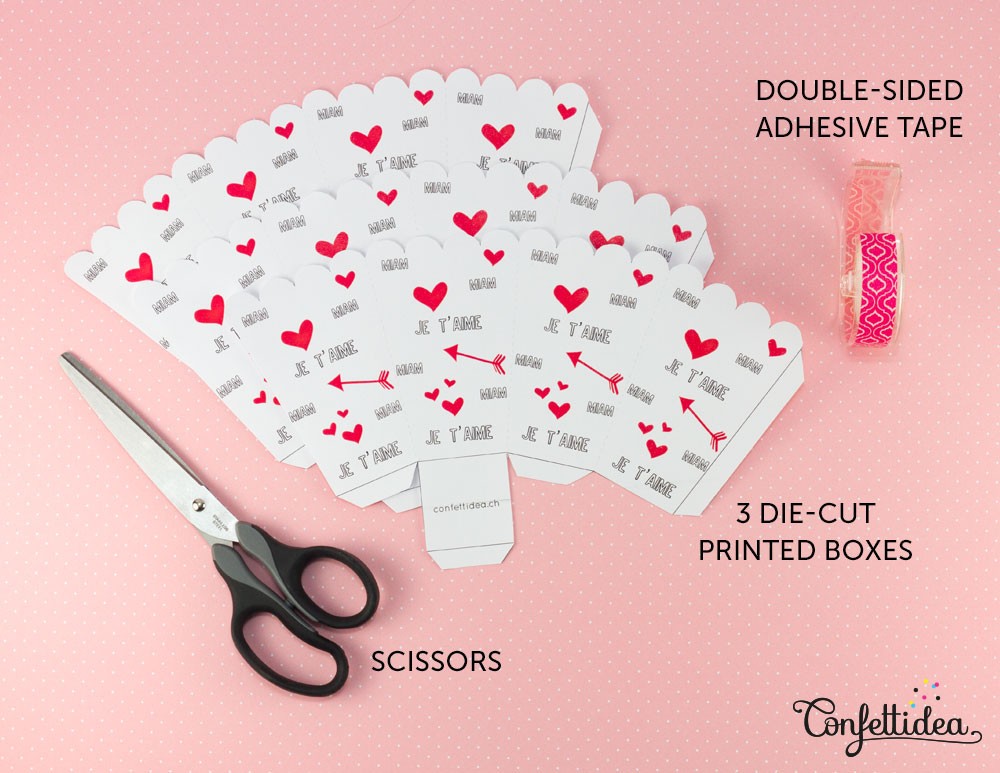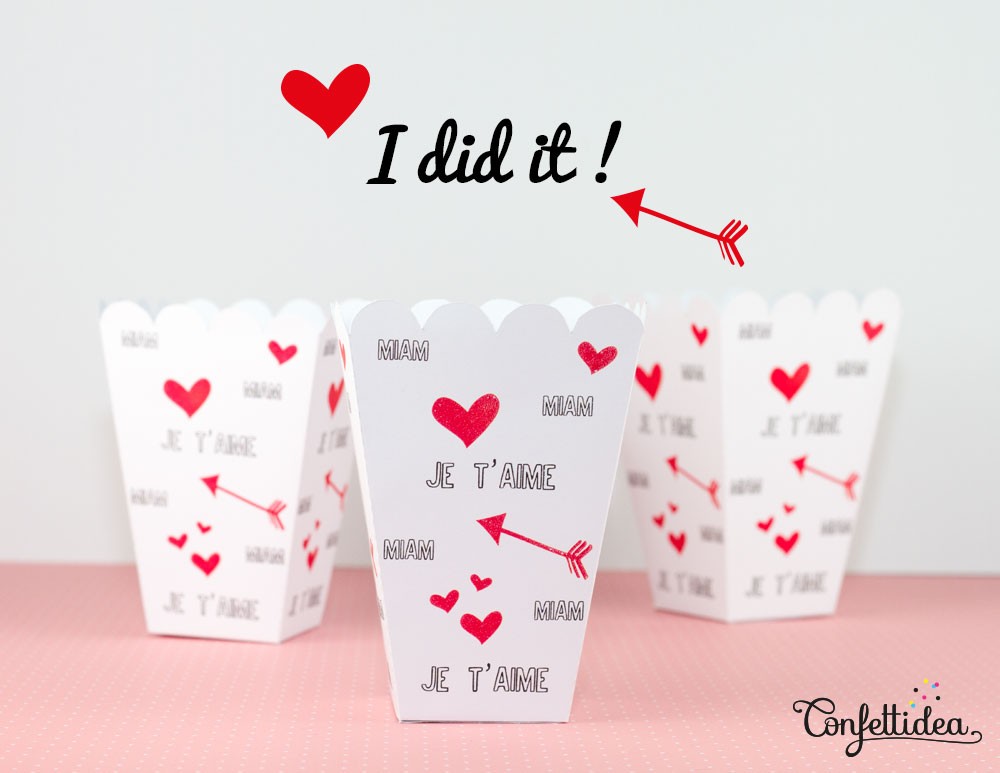 Now we will prepare the lemon popcorn. We will also color the popcorn in pink and sprinkle some small Valentine confettis on it. Below everything you'll need to make the recipe: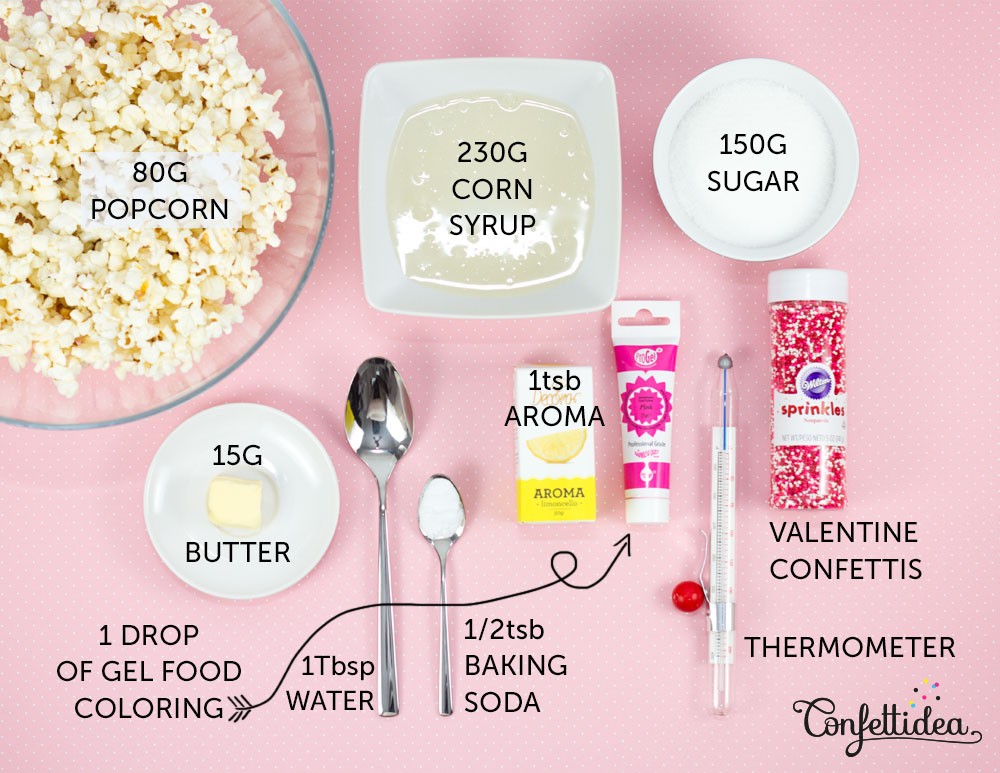 Follow these steps:
In your pan, put butter, water, corn syrup and sugar.
Heat until the temperature reach 240° F (115°C).
Remove pan from heat, add baking soda and mix well. (If your popcorn are not already salty, you can add a little bit of salt at this moment.) Afterwards, color your mixture with gel food coloring and add aroma of your choice. Mix.
Pour your mixture over the popcorn and mix well to coat the popcorn.
Place the popcorn on a parchment-line baking sheet.
Bake for about 10 minutes at 350° F (180° C)
Let cool your popcorn on the baking sheet. Then separates the popcorn (that are glued together) using your hands (yes, they are all stuck together, it's normal 😉 ).
Now you can put your delicious popcorn in your pretty box and offer it to your sweet honey love. You can still put that entire box in a transparent bag and close it with a lovely ribbon.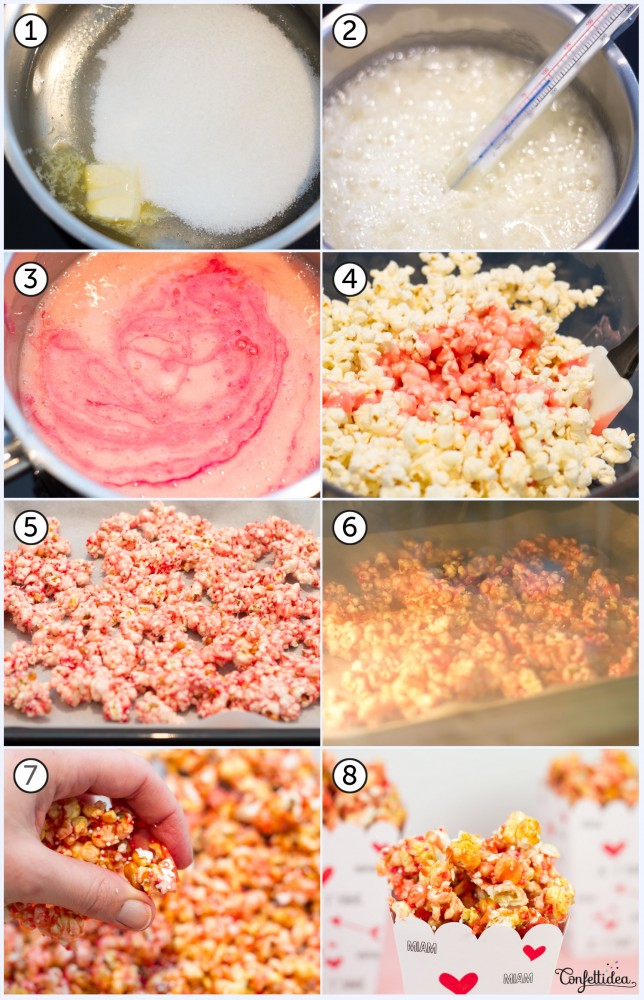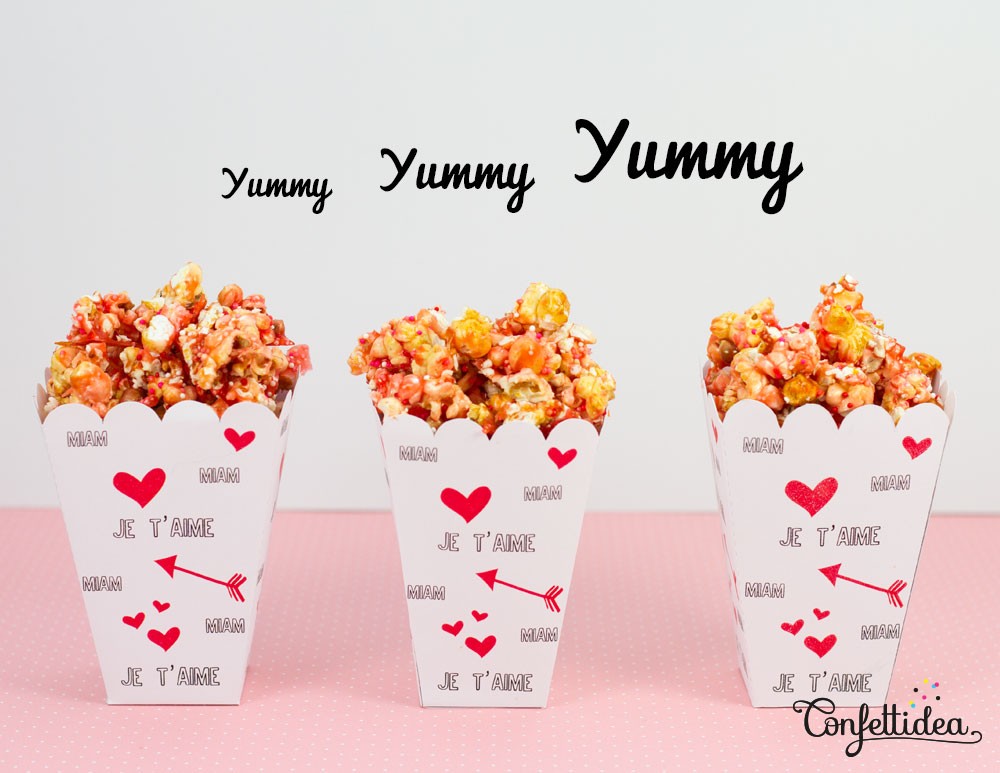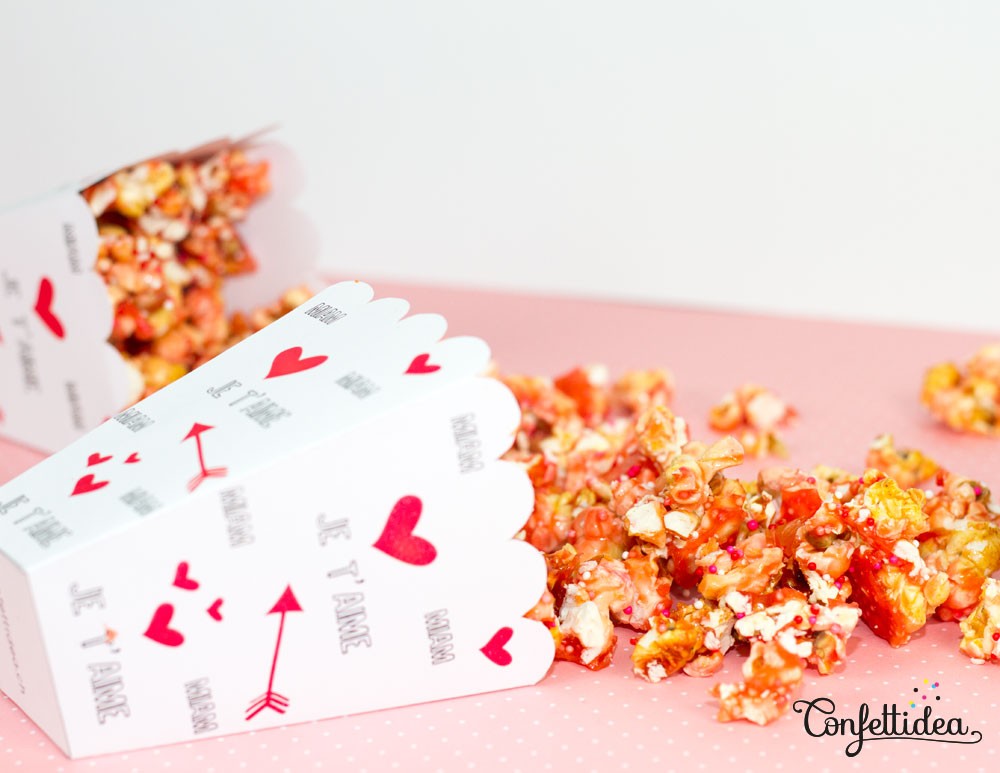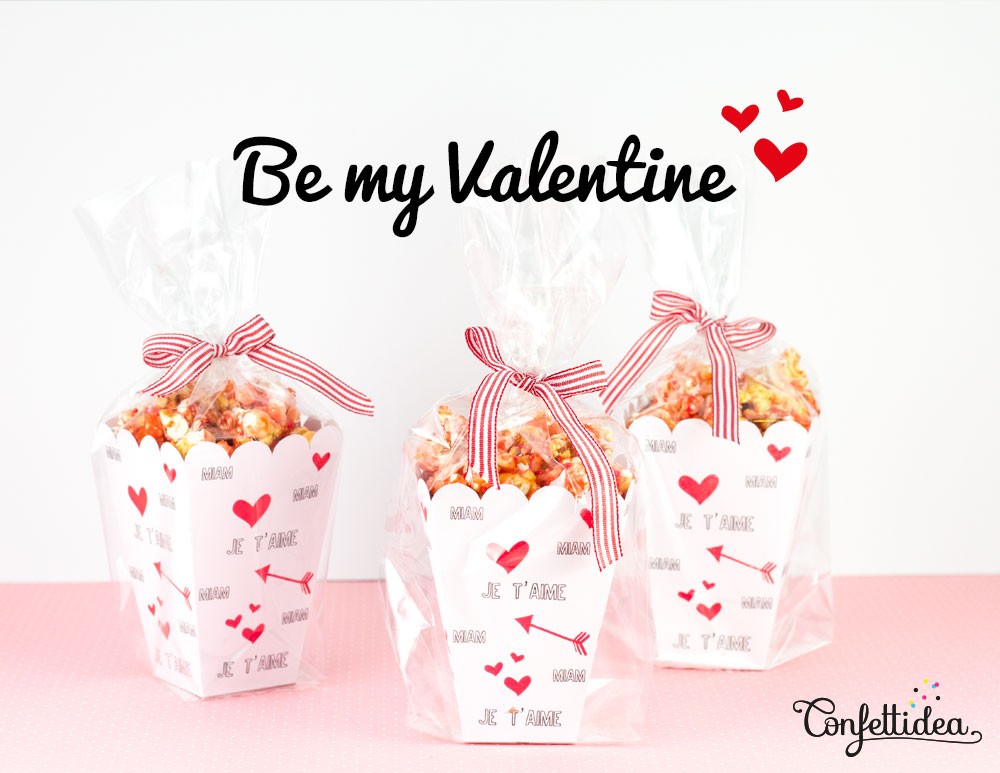 PS: I try to write in english but it isn't my first language. Sorry if you find some mistakes.
Tags: box, free, popcorn, printable, valentine, valentine's day