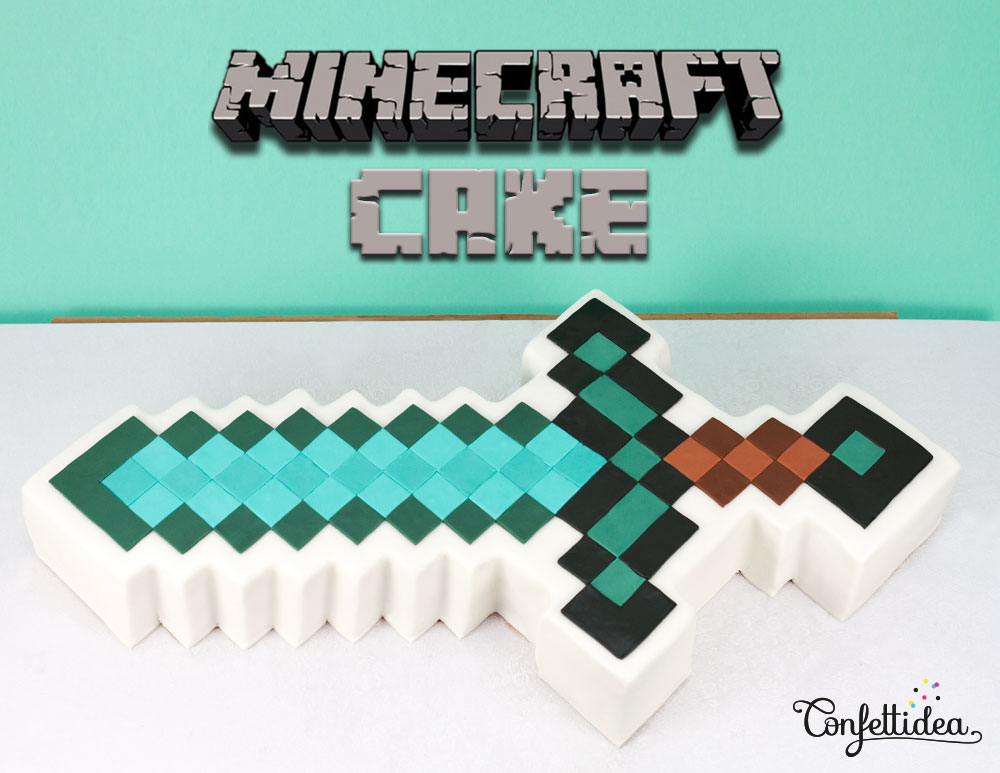 Minecraft Cake
I recently had a request to create a Minecraft Cake. But I didn't know what was Minecraft (sorry, I don't have kids and I'm not espacially interested in video games), so I did some research on Google. Here is what I found: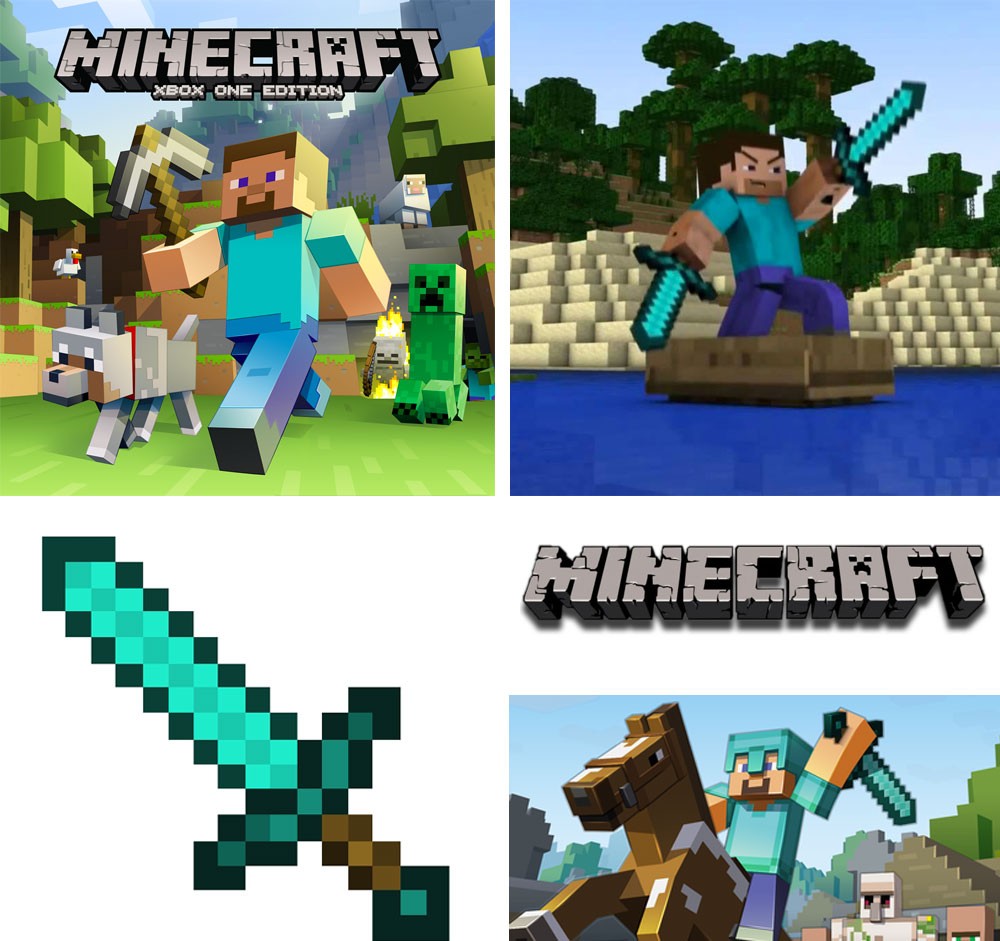 After severals consultations with the person who asked me to create this Minecraft cake, the sword was the final choice. It remained for me to bake the chocolate cake, filled it with a chocolate italian meringue buttercream and covered it with chocolate ganache (all chocolate, yummy!). And this cake should be in a Minecraft sword shape. To do this, I took the sword picture (above) and I printed it at the size of my final cake. So I had my template to cut the exact shape and also to decorate it afterwards.
Below are some pictures of the cake in the making:
Step 1: Fill the cake with chocolate italien meringue buttercream and cut the Minecraft sword shape with the help of the printed template.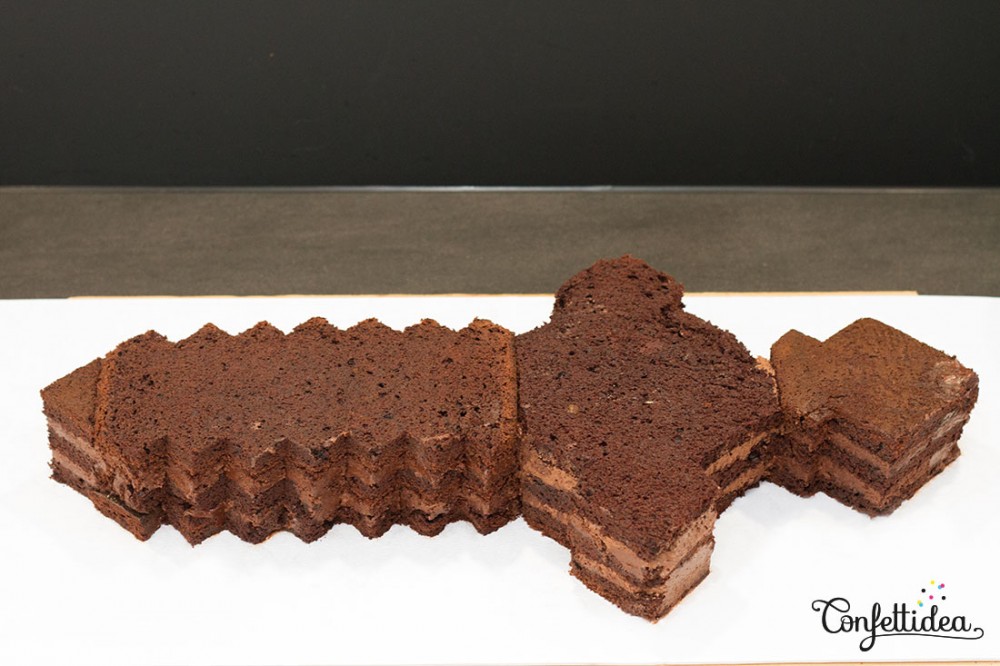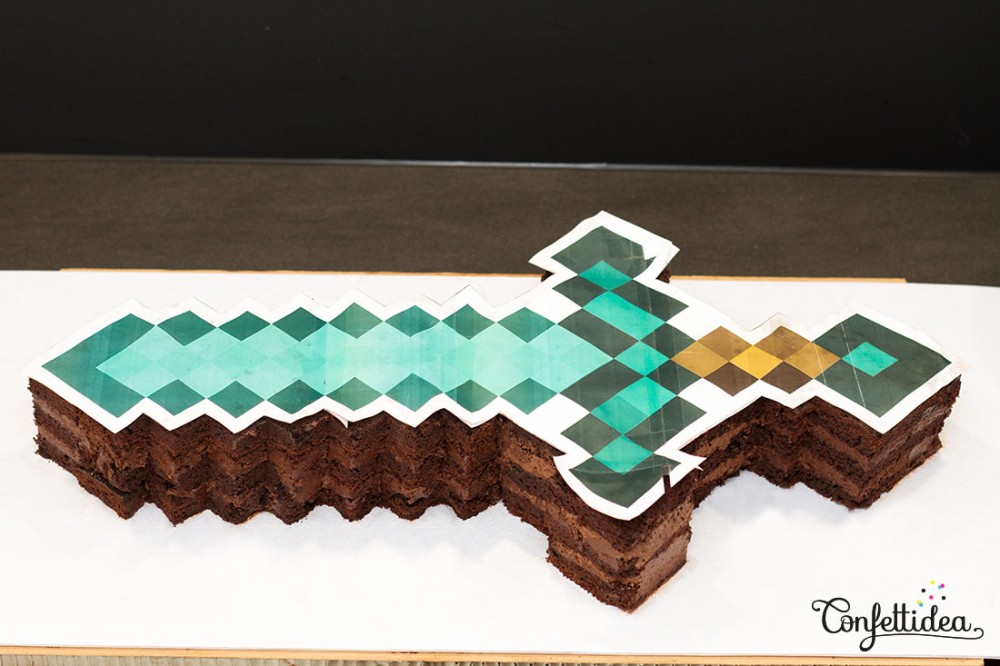 Step 2: Cover with ganache and smooth.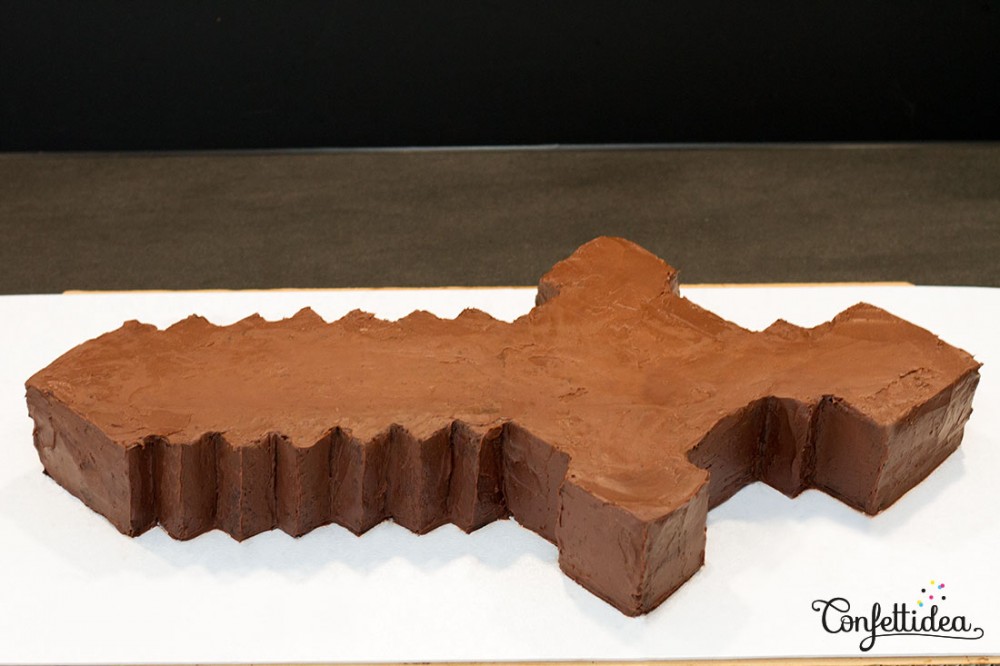 Step 3: Cover with sugarpaste (i used Massa Ticino).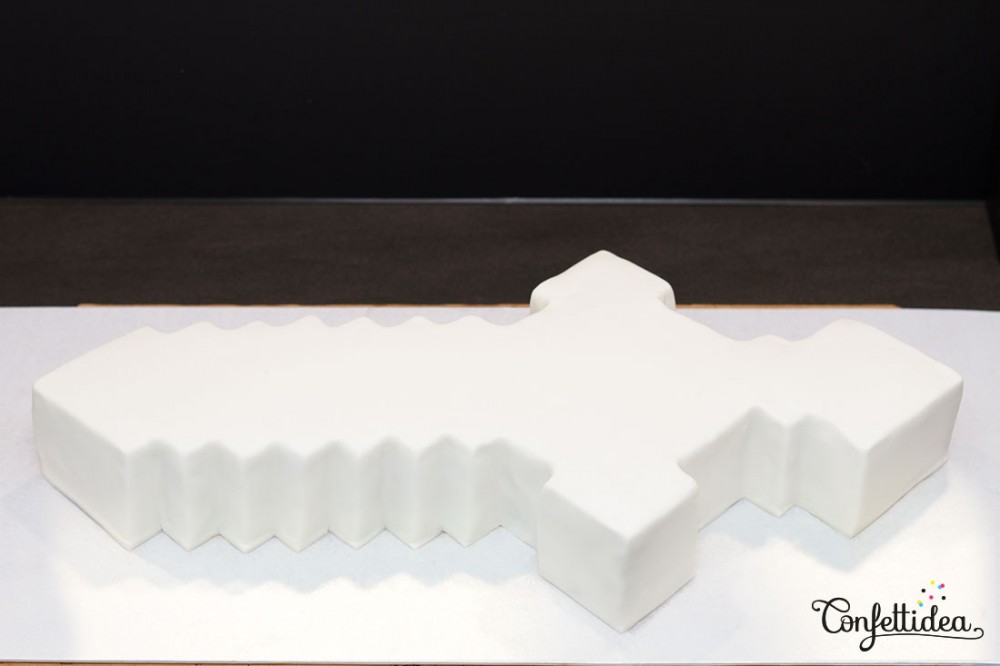 Step 4: Replicate the squares (pixels) on the sword, same shape and same color.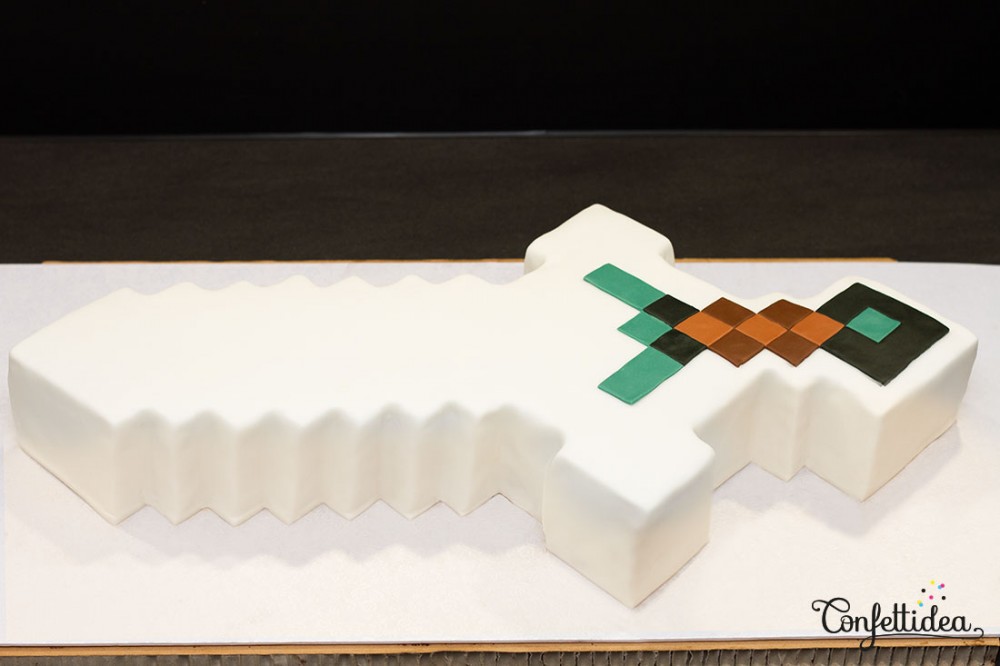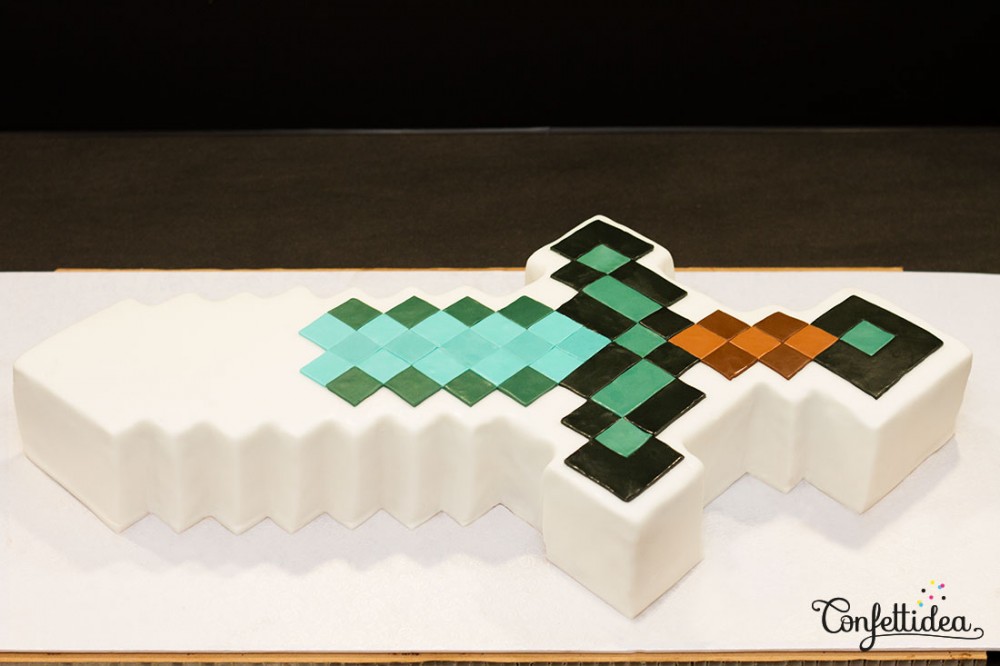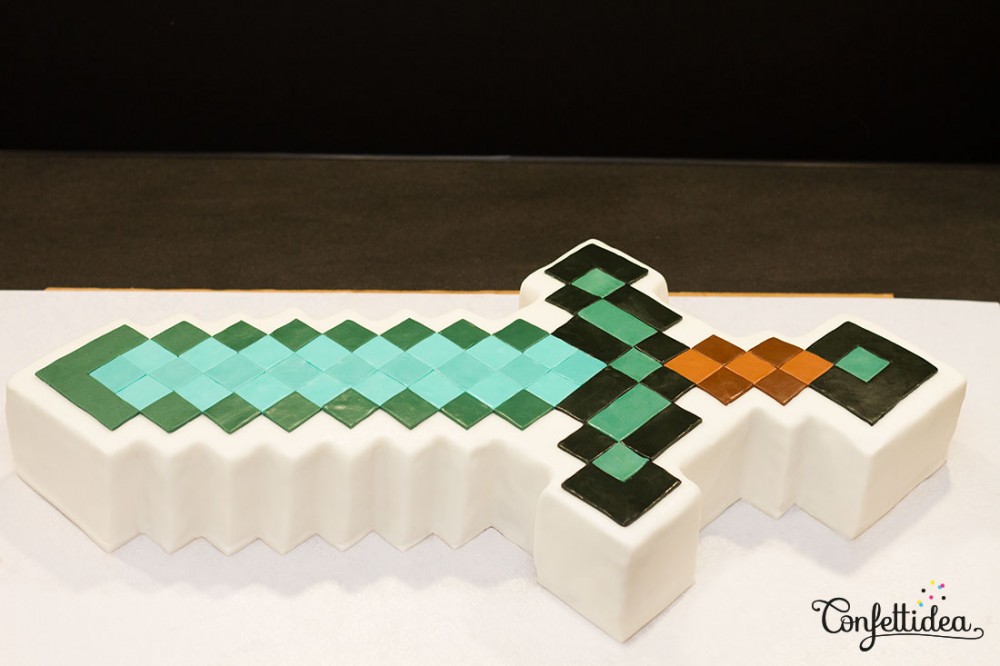 Here it is 🙂 The final result is really nice, what do you think ?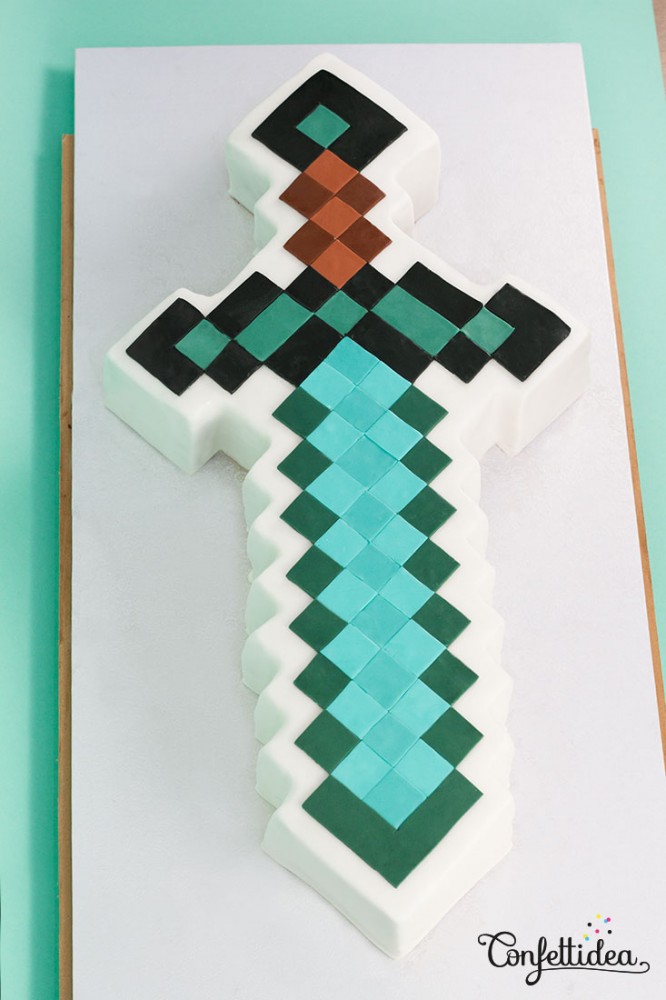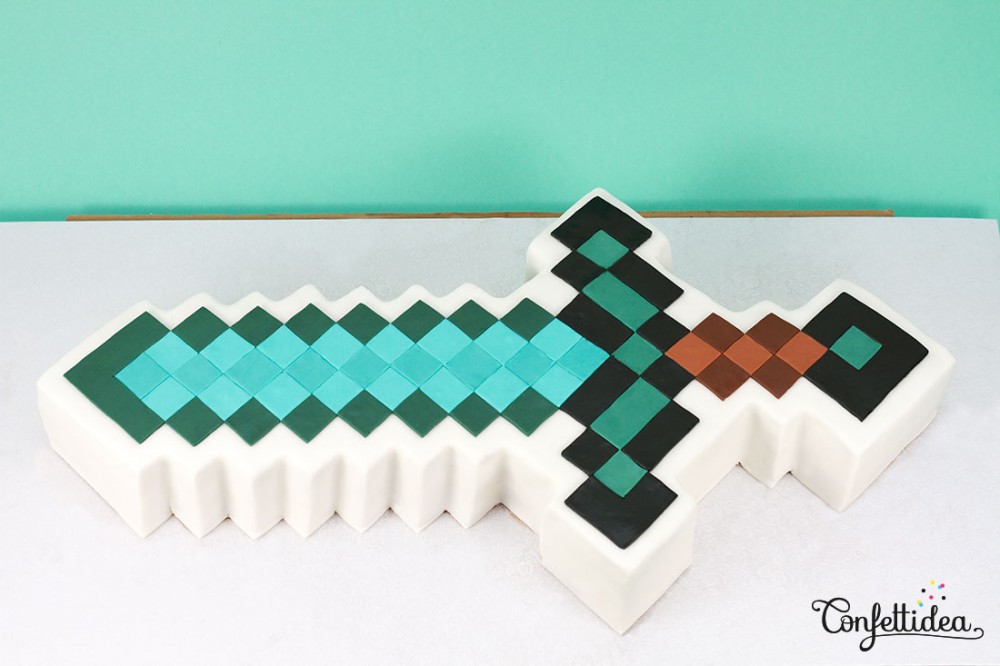 PS: I try to write in english but it isn't my first language. Sorry if you find some mistakes.
Tags: cake, minecraft, sword, video game