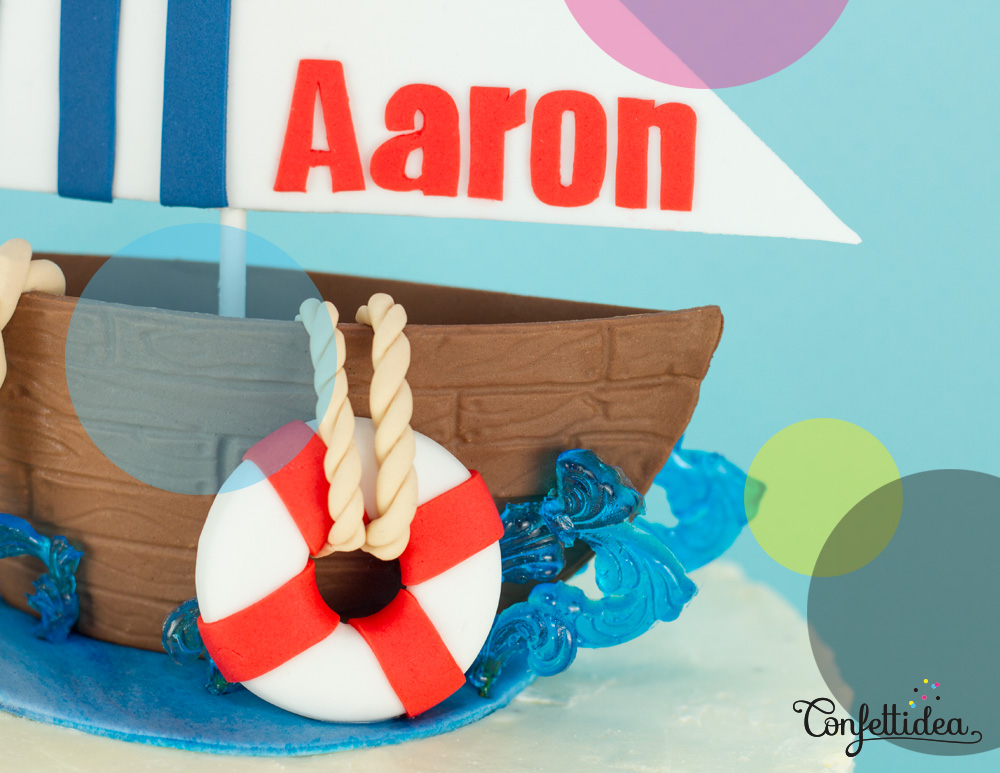 Sailor Cake
Hey ho, hey ho sailor! Last weekend, Aaron celebrated his first birthday. I was proud to create a sailor-themed cake. And to follow the actual trend, this is a buttercream cake (Italian meringue buttercream) and not a sugarpaste covered cake.
Sugarpaste (or fondant) is not so trendy these days compared to buttercream. Because sugarpaste also means too much sugar. Furthermore, italian meringue buttercream is sooo delicious because of its meringue base.
The taste of the cake: chocolate-hazelnut and vanilla buttercream with fresh raspberries inside.
Only the boat and the decorations are in sugarpaste (fondant). In addition, I had fun creating blue isomalt waves. Their clear effect was a good way to represent water. Find a picture below of the boat sail drying with two brushes placed carefully to give a good shape to the flag.
PS: I try to write in english but it isn't my mother tongue. Sorry if you find some mistakes.