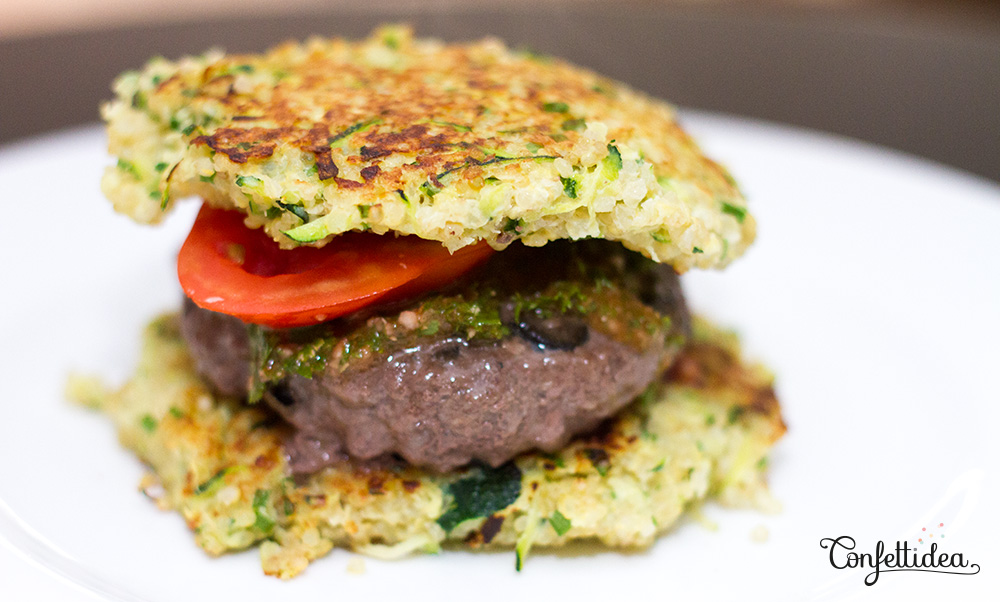 Quinoa Patties Burger with Chimichurri Sauce
How to eat an healty hamburger ? In fact, there are a multitude ways. A hamburger can easily be less fat than a salad swimming in a french sauce. In this recipe, I replace bread by quinoa pancakes.
What is exactly quinoa ? I asked myself… Because, oviously I already heard about it, I already ate it but I don't really know where it comes from. After some search on Google, here is what I found:
Quinoa is also called "Inca rice".
This is not a grain but a vegetable from the leafy vegetables family (like spinach).
Quinoa is ivory and is traditionally grown in Peru, Bolivia and Ecuador.
It doesn't contain gluten.
Its compisition is: 70% carbohydrates, 15% protein and low in fat. Quinoa has fiber and many minerals as iron, manganese, copper,… Quinoa contains more protein than allmost all cereals.
Quinoa contains each of the amino acids essential to human.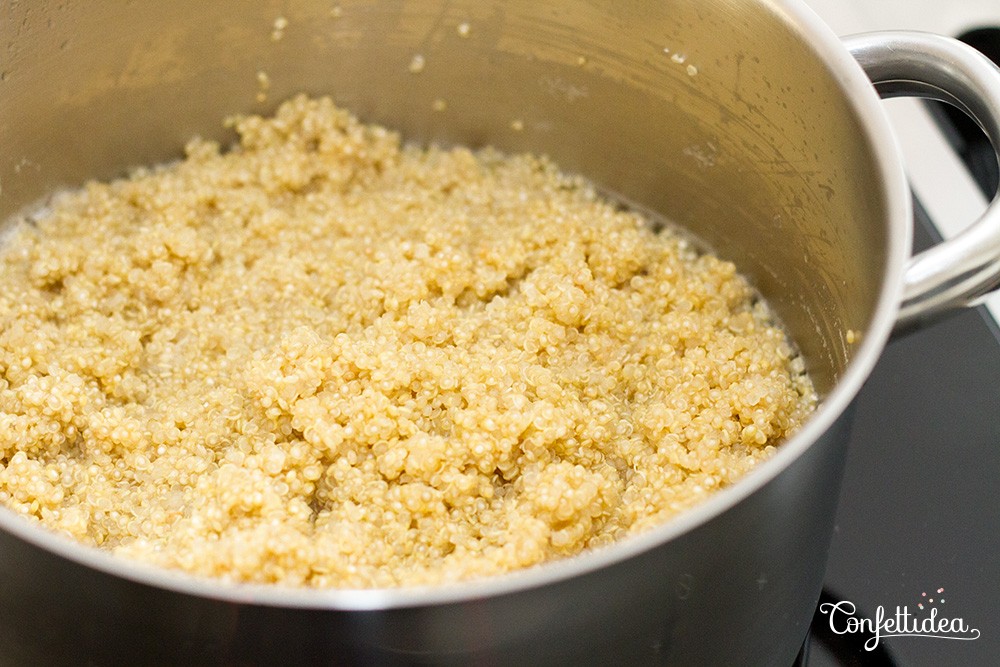 Here are all the ingredients you'll need in my recipe. Hope you're licking your computer screen right now 🙂 .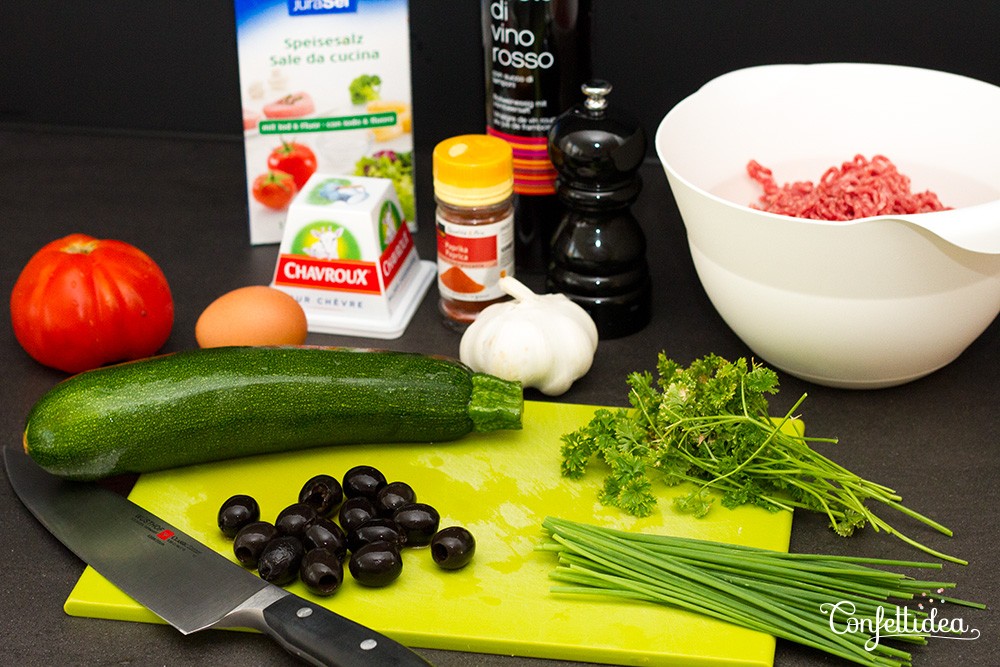 First, cook your quinoa and cut the olives to integrate them to the ground beef. I like to add black olives to ground beef because it gives a little taste of sun and my spirit suddenly finds itself on vacation, sunbathing at a pool side in south of France.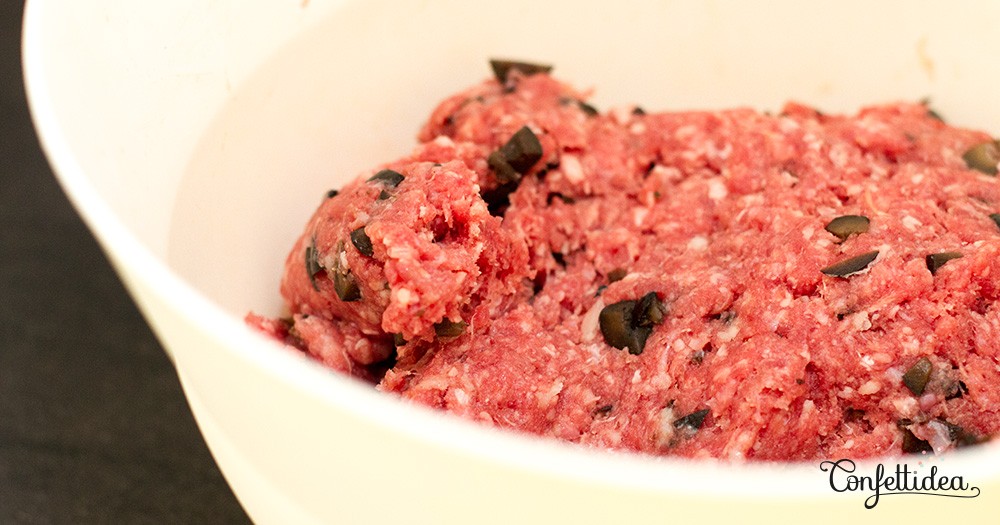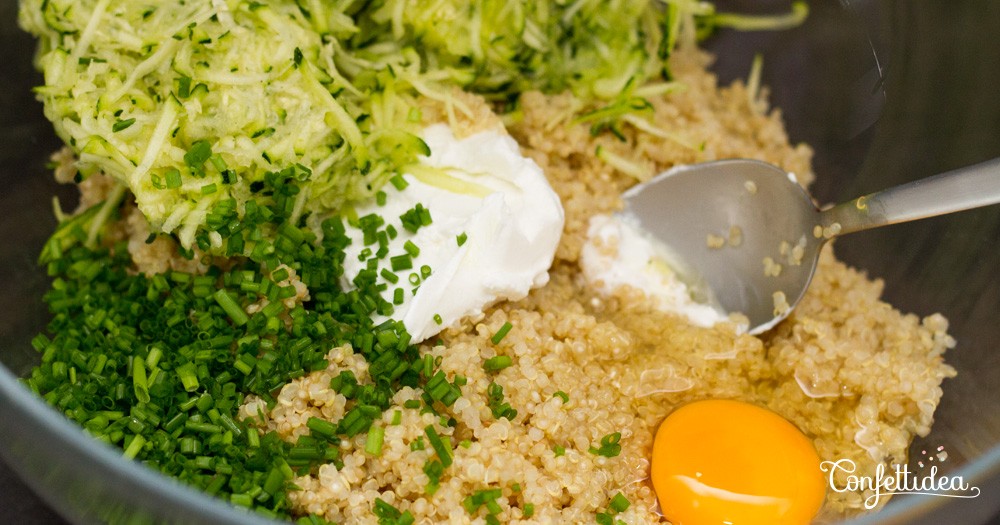 INGREDIENTS
Servings: 4
For the quinoa patties:
250g quinoa
1 zucchini
50g goat cheese
1 egg
1 bunch of chives
For the burger:
Ground beef
Olives
Salt
Pepper
1 tomato
some salad leaves (optional)
for the chimichurri:
A bunch of fresh flat-leaf parsley
1/2 tsp oregano
2 cloves garlic
1/2 tsp paprika
1  1/2 tsp red wine vinegar
50 ml olive oil
Salt
Pepper
DIRECTION
Prep: 10 min     Cook: 25 min
To make the chimichurri, combine the parsley, oregano, and garlic in a food processor and pulse until coarsely chopped. Add the paprika, vinegar, and oil, season with salt and pepper, and process until smooth. Let sit at room temperature for 30 minutes before serving. The sauce can be made 8 ours in advance, tightly covered, and refrigerated. Bring to room temperature before serving.
Cook the quinoa according to the package direction.
Cut the olives into small slices or small cubes (depending on your preferences) and mix them with the ground beef. Add salt and pepper, mix again.
Seperate the ground beef in four equal portions and form burgers. Create slightly larger burger diameter because they shrink when cooking.
Grate zucchini with a cheese grater and remove water by squeezing it in a towel. In a large bowl, mix grated zucchini, chopped chives,  goat cheese and egg. Once the quinoa is cooked, mix it with these ingredients in the large bowl.
Seperate the preparation in eight and form patties. Heat some oil in a pan and cook patties on each side until browned.
Meanwhile, cook the burgers and cut the tomato in slices.
Once everything is cooked (patties and burgers), put a patti in a plate, drop some chimichurri sauce onto the patty, add a burger and again chimichurri sauce. Finish with tomato slice (salad leaves, optional) and the second quinoa patty.
Tags: burger, chimichurri