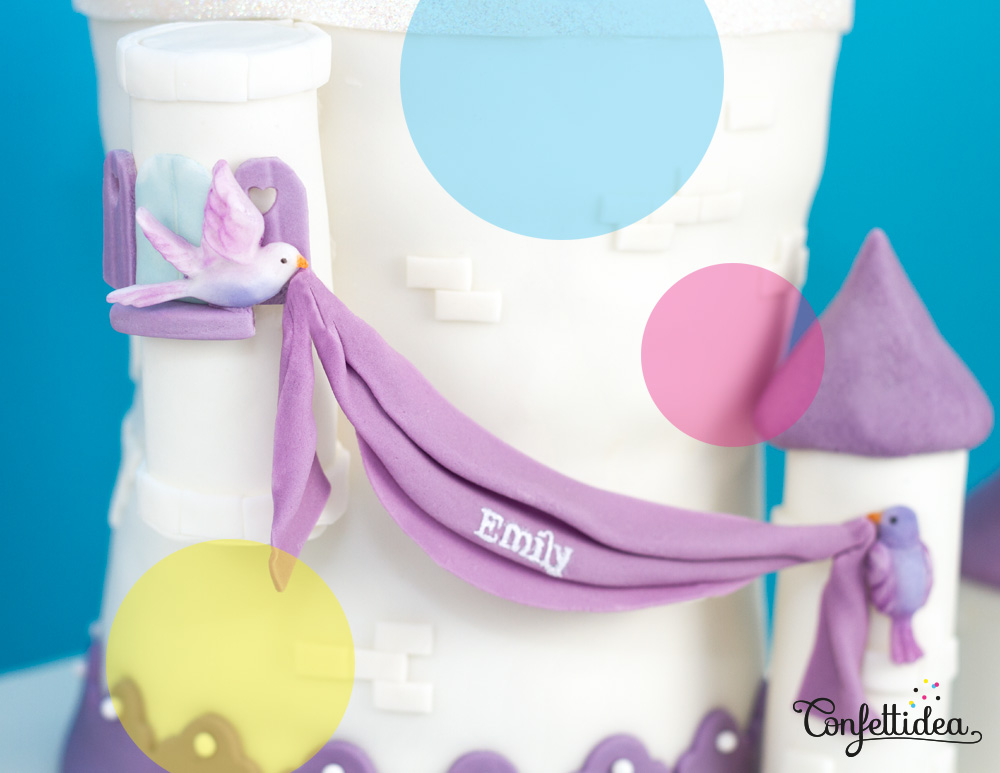 Princess Sofia Castle Cake
Emily is a little girl who loves princess dresses and everything that sounds like princess. She celebrated her 4th birthday and as I am her aunt… she calls me tata cookie (cool eh?), I made her birthday cake on the theme of Princess Sofia.
PS: I try to write in english but it isn't my first language. Sorry if you find some mistakes.
Without wanting to go too much in the spirit of Disney and Princess Sofia, I kept in mind the main representative color of Princess Sofia which is purple and I created a castle cake according to my desires.
Many towers, a pretty door and two birds holding a banner with her name on it, that should please her. And according to her wish, it was a vanilla cake with chocolate italian meringue buttercream with M&M's in it. And when you cut this cake, you'll find a purple ombré effect (unfortunately I don't have a picture 🙁 ).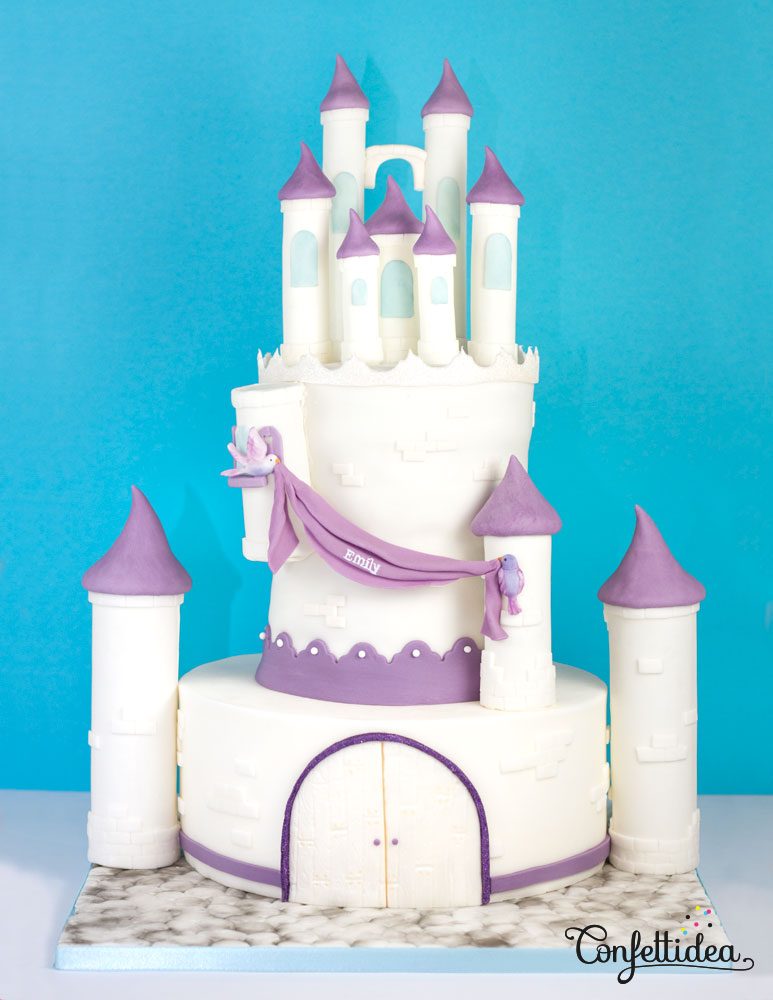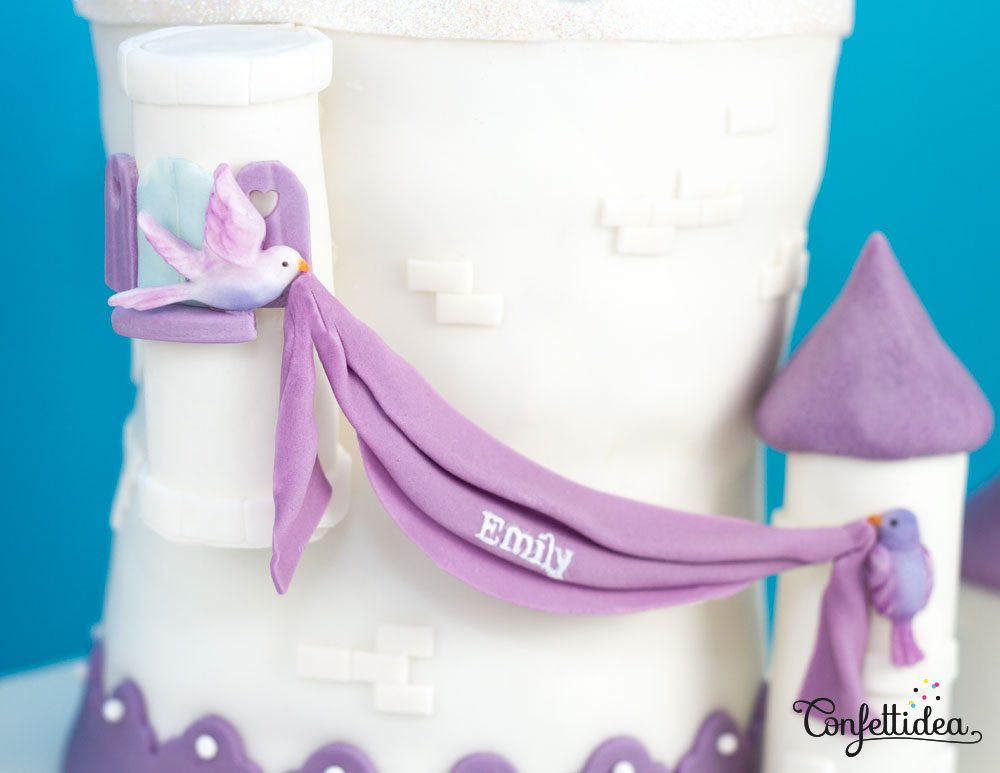 Tags: anniversaire, gâteau