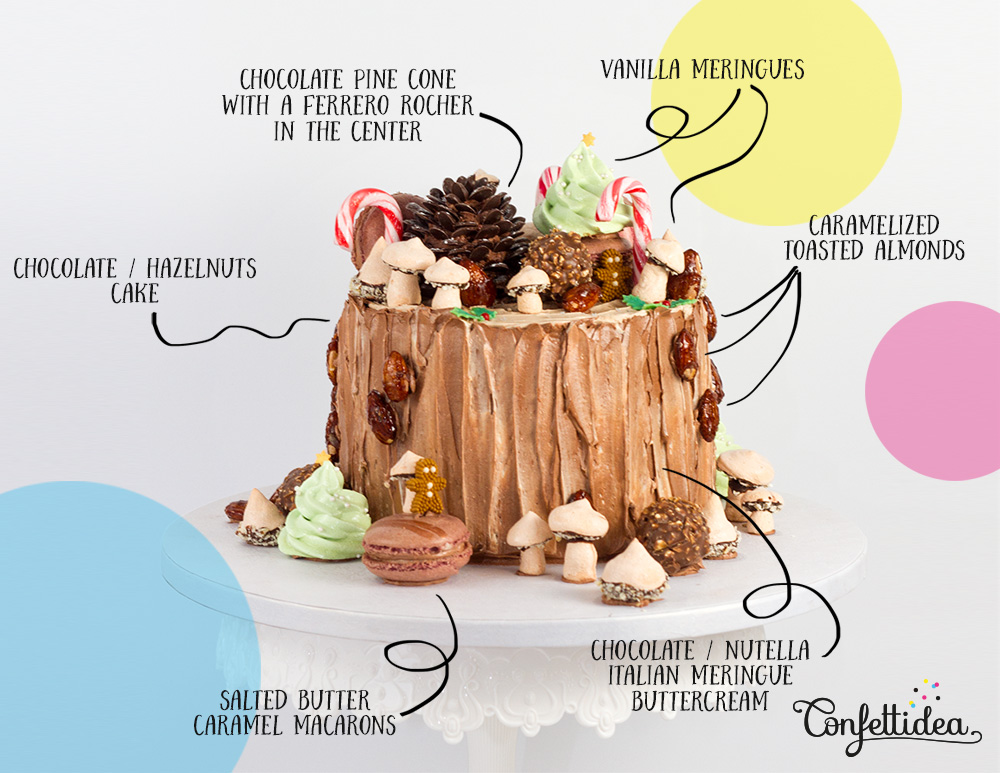 My Christmas Log
This year, to celebrate Christmas in my family, my mom asked me to prepare a cake. I wanted to make a cake without sugarpaste and with plenty of little treats on it.
It was a chocolate-hazelnuts cake with a Chocolate-Nutella italian meringue buttercream. I baked all the items you can see on the cake except candy canes and Ferrero Rocher chocolate.
To do the chocolate pine cone, look at this video from Kitschcakes (at my work) for a super cool tutorial. Instead of making the pine cone on a cupcake (like in this video), I made it around a Ferrero Rocher.
And for meringues mushrooms, watch this video from Kitschcakes (at my work) to discover how to bake and assemble them 😉
I would like to take this opportunity to wish you and yours a Merry Christmas, a safe and happy holiday and the very best that 2017 has to offer.