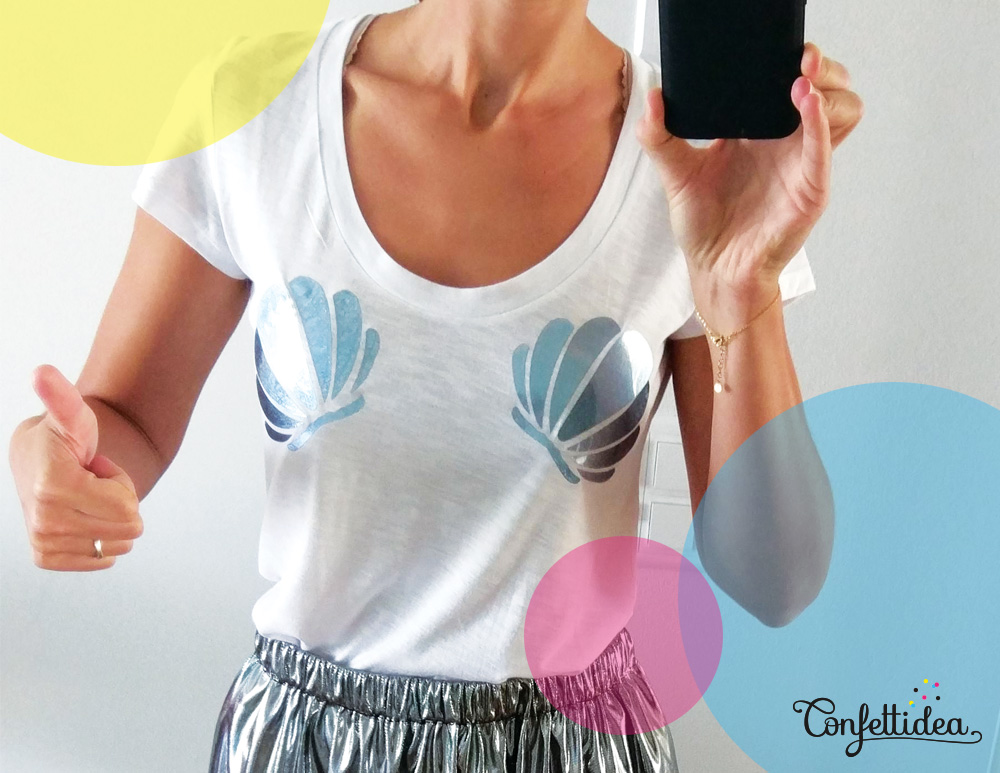 Mermaid T-shirt (Shell) for Tomorrowland
Last weekend, I went to Tomorrowland. If you don't know yet this amazing festival, I advise you to go for a ride here (account instagram) or here (website). Otherwise, I please find below, some pictures to make you want to go there 🙂
Aside from the amazing music, the atmosphere is extraprdinary and the decorations are magical. This festival take place in Belgium from Friday to Sunday, two weekend in a row. I went there on Sunday, July 22nd. My favorite DJs during this day were: Kungs, Martin Solveig, Fedde le Grand and Steve Angello.
PS: I try to write in english but it isn't my first language. Sorry if you find some mistakes.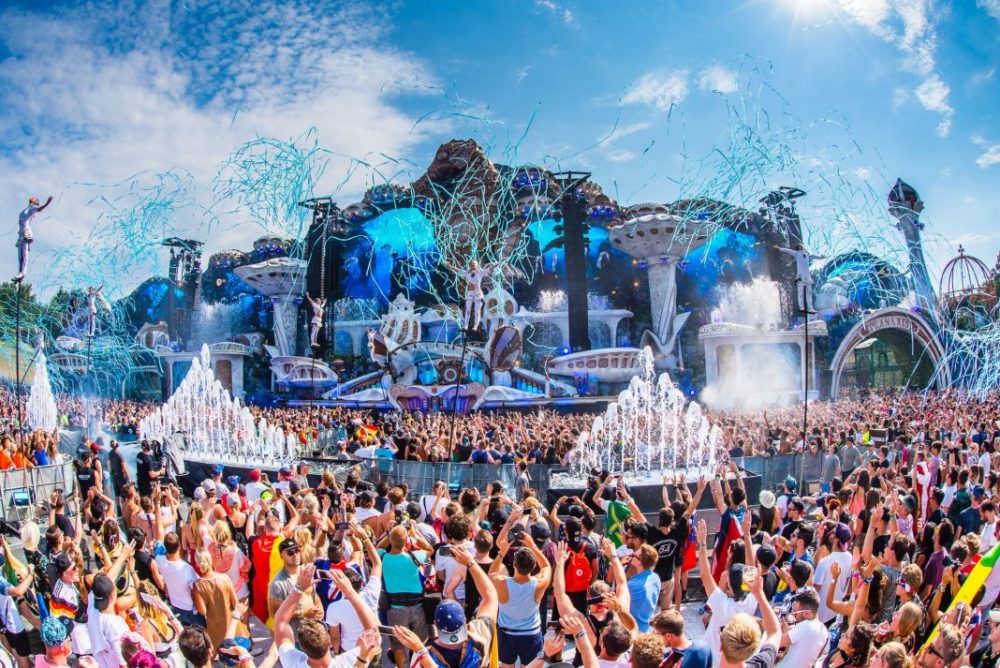 source: www.edmsauce.com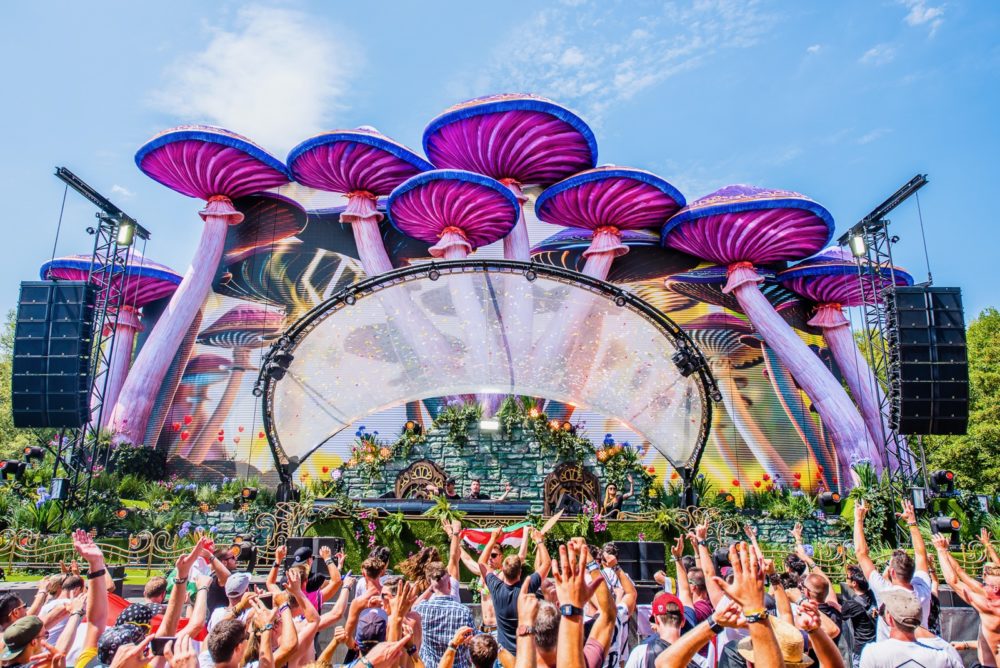 Source: Source: www.everfest.com

Source: d49r1np2lhhxv.cloudfront.net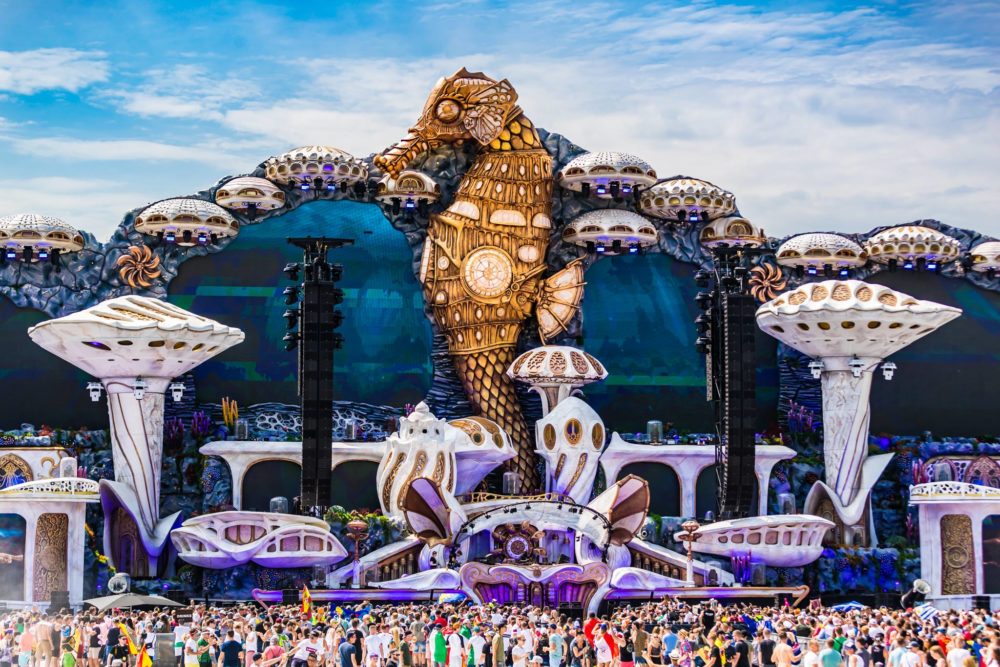 Source: www.youredm.com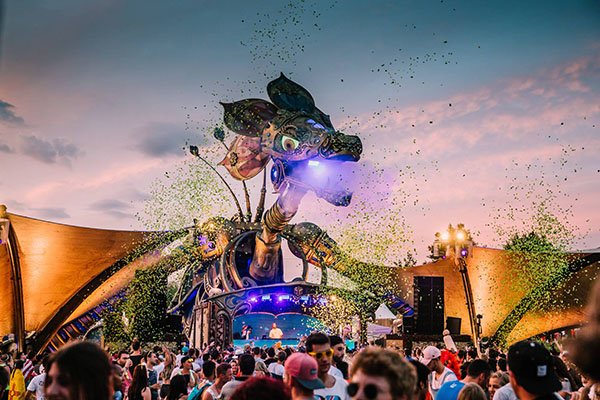 Source: dream-ts.com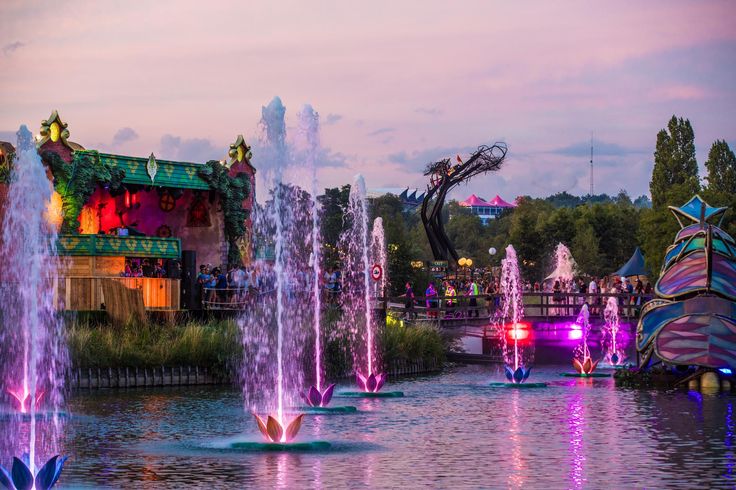 Source: i.pinimg.com
Each year, Tomorrowland is built around a theme. For 2018 it is "The story of Planaxis". The theme is therefore underwater: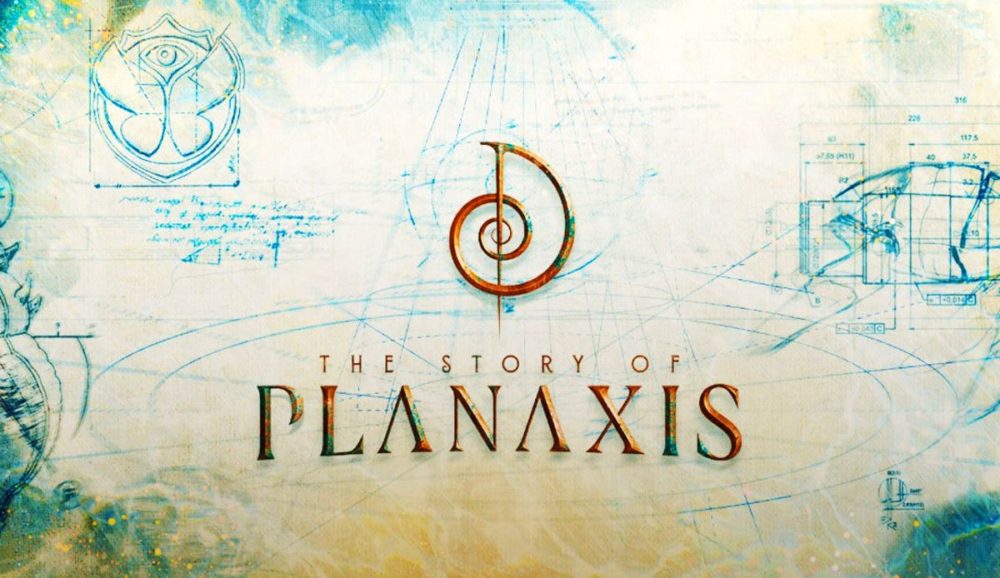 With my incredible friend Emmanuelle, we planned to create "disguises" on the theme of underwater. We make a bikini top on which we glued full of shells and glitter (which you can find in my next post) and this mermaid T-shirt with two shells placed on the chest.
Here are the steps to create this T-shirt:
First of all, you have to draw the shell on Illustrator and define the correct size. Once this is done. Print the shell twice and place them in the right position under your T-shirt.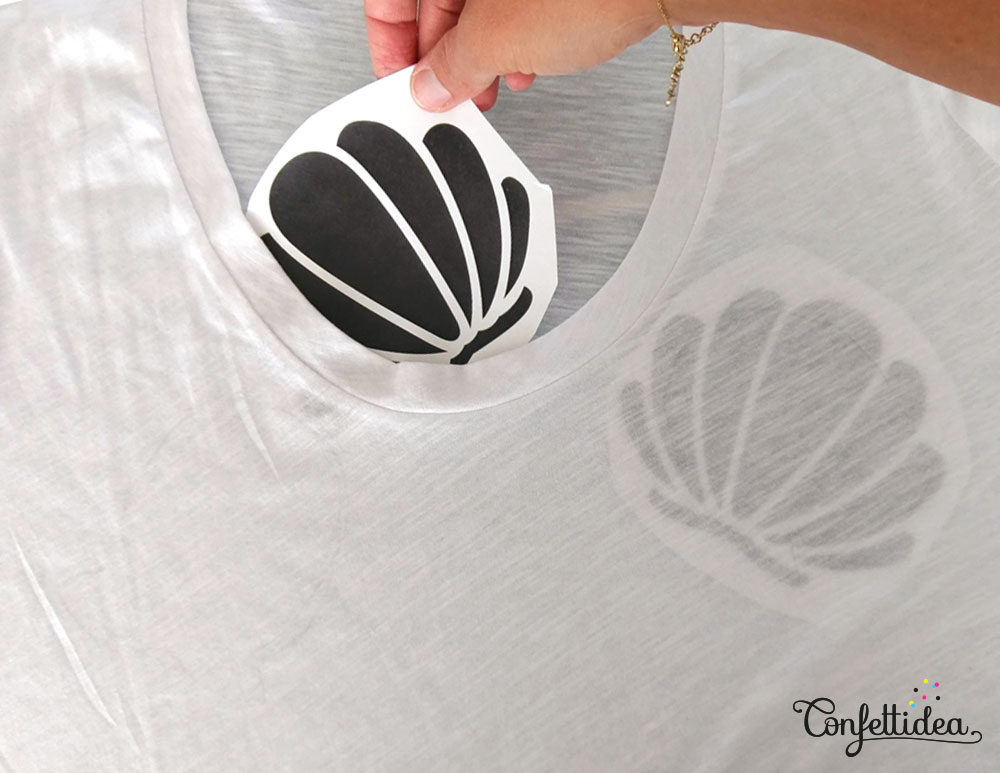 Place the two shells under your T-shirt, in the same angle and at the same distance from the edges.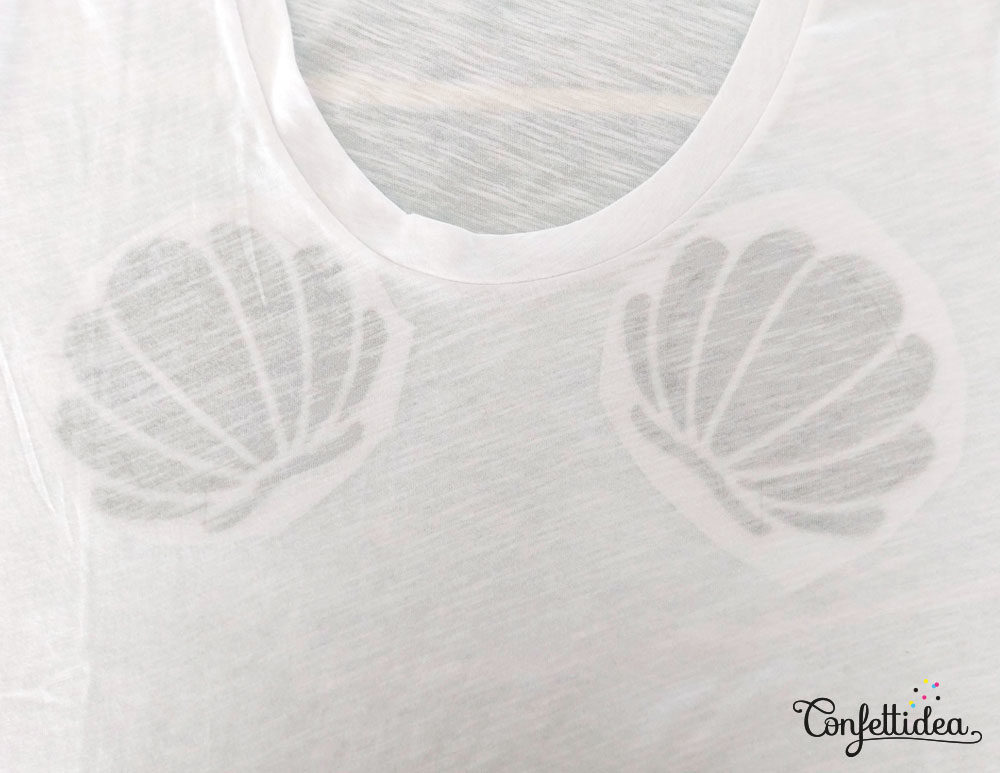 Using the image placed under the T-shirt as a template, arrange the different parts of the shell in the right place. The shell is a pre-cut foil sheet for textiles. I cut it with my Cricut machine. In order to know how to do this, watch the video below.

You can download the BMP file here.

This file can be inserted in your "Cricut Design Space" and you will be able to cut the same shell as me.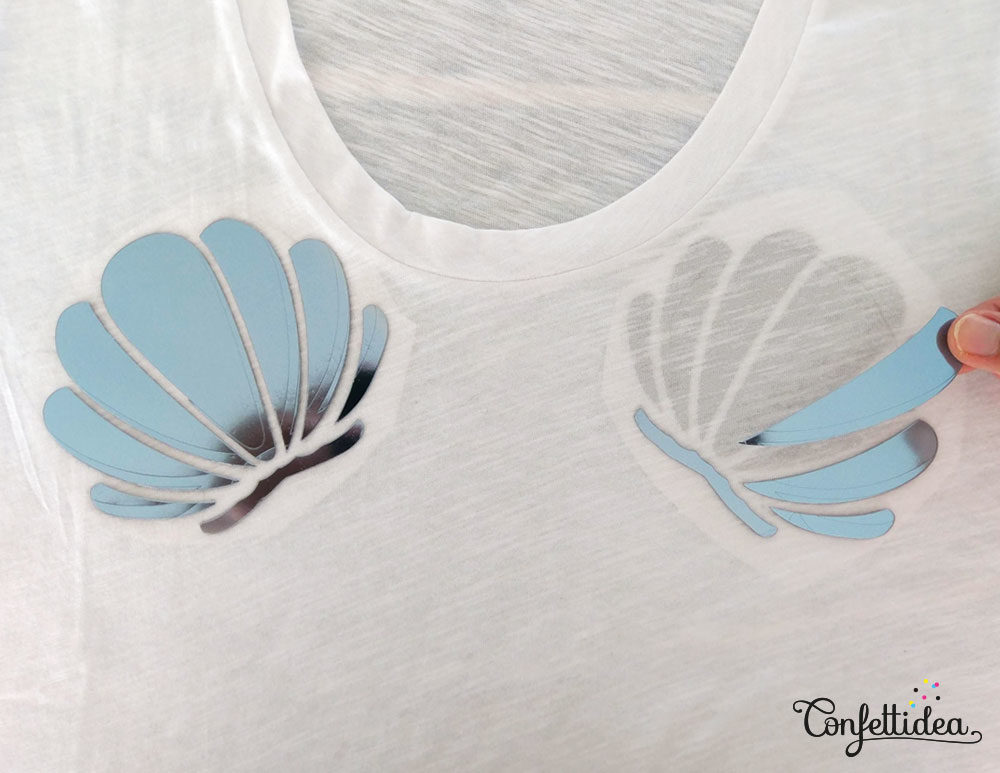 Once everything is in place, place a sheet of parchment paper on top of the shells and pass on it with your iron for about 20 seconds. That's it, the shell is stuck on your T-shirt 🙂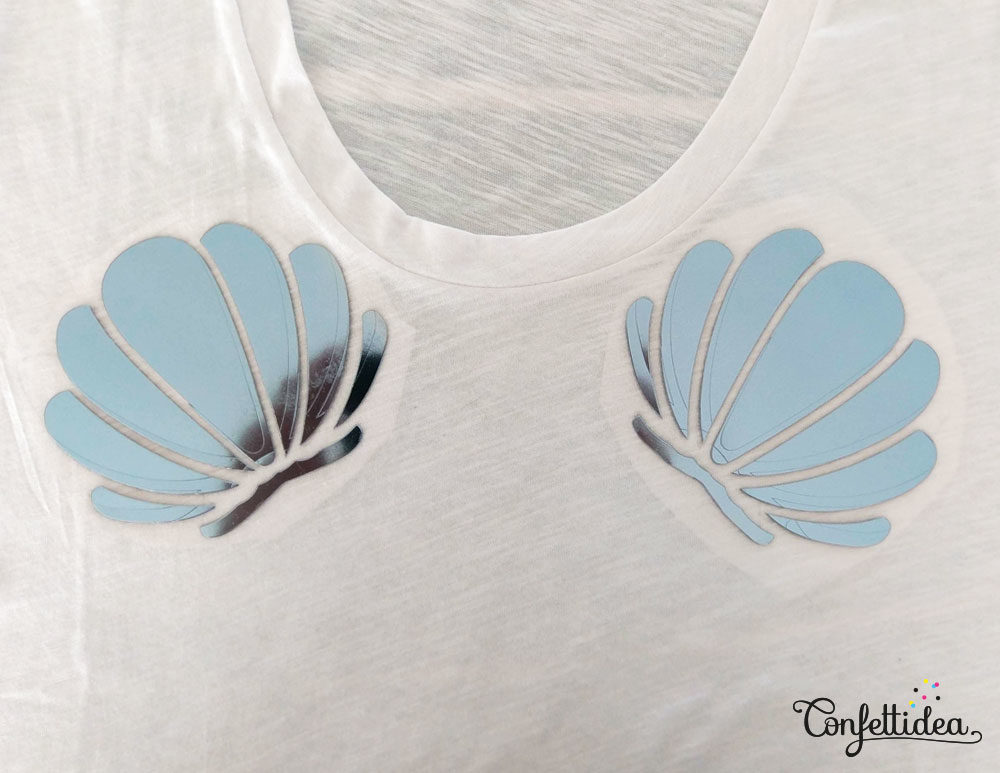 Watch the video:
And here is the result at Tomorrowland: