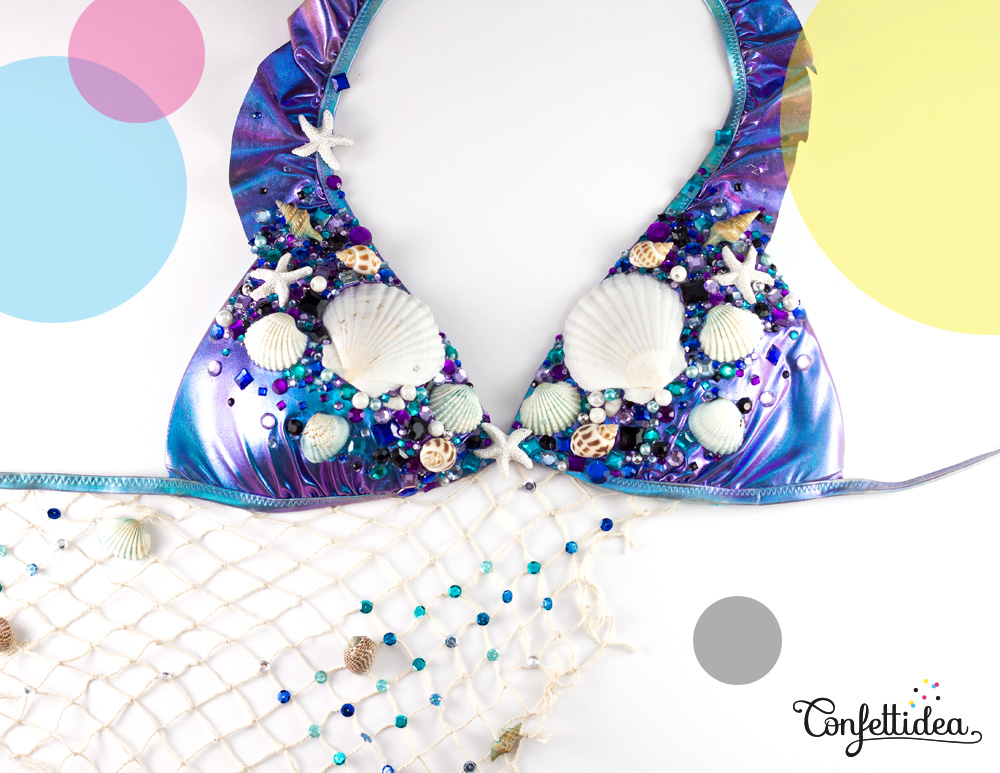 Mermaid Bikini Top (shell) for Tomorrowland
As mentioned in my last article, with my friend Emmanuelle, we planned to make "costumes" to go to Tomorrowland. This year's theme is "Planaxis". So we created a bikini top on which we glued a lot of shells and glitter. In addition, we have also created a mermaid t-shirt with two seashells on the chest (which you can discover in my last article here).
Here's a short video of the final set of Martin Solveig at Tomorrowland 2018 (it was MAGIC):
And that's the Mainstage. Just amazing !!! :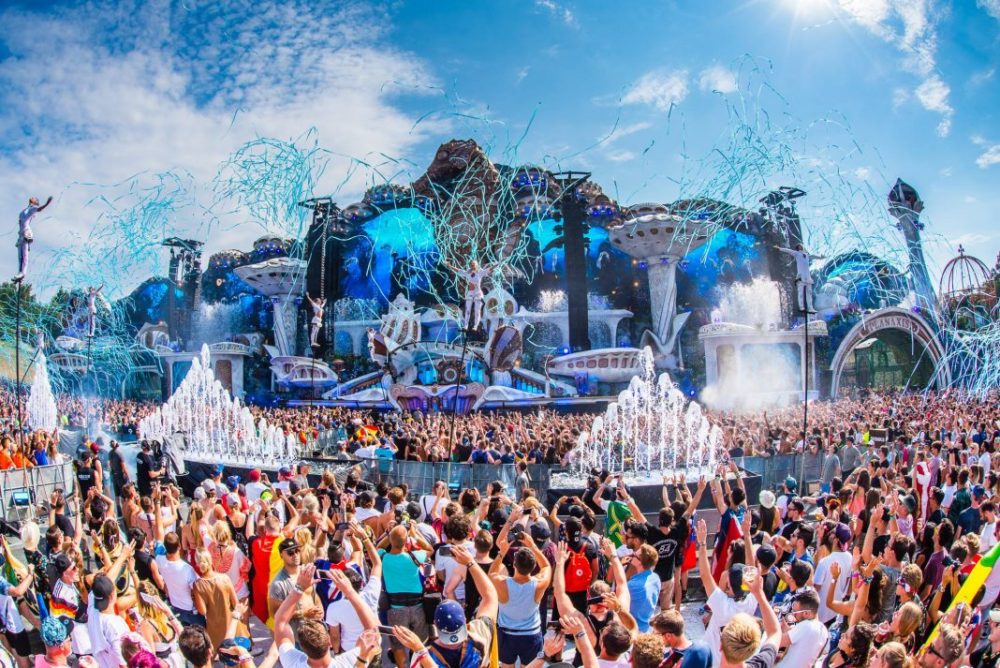 source: www.edmsauce.com
Discover below how we created this beautiful bikini top that fit perfectly to the theme and the weather of the festival.
PS: I try to write in english but it isn't my first language. Sorry if you find some mistakes.
To begin, you must get a bikini top. We found it at Tezenis (summer collection 2018). Here it is: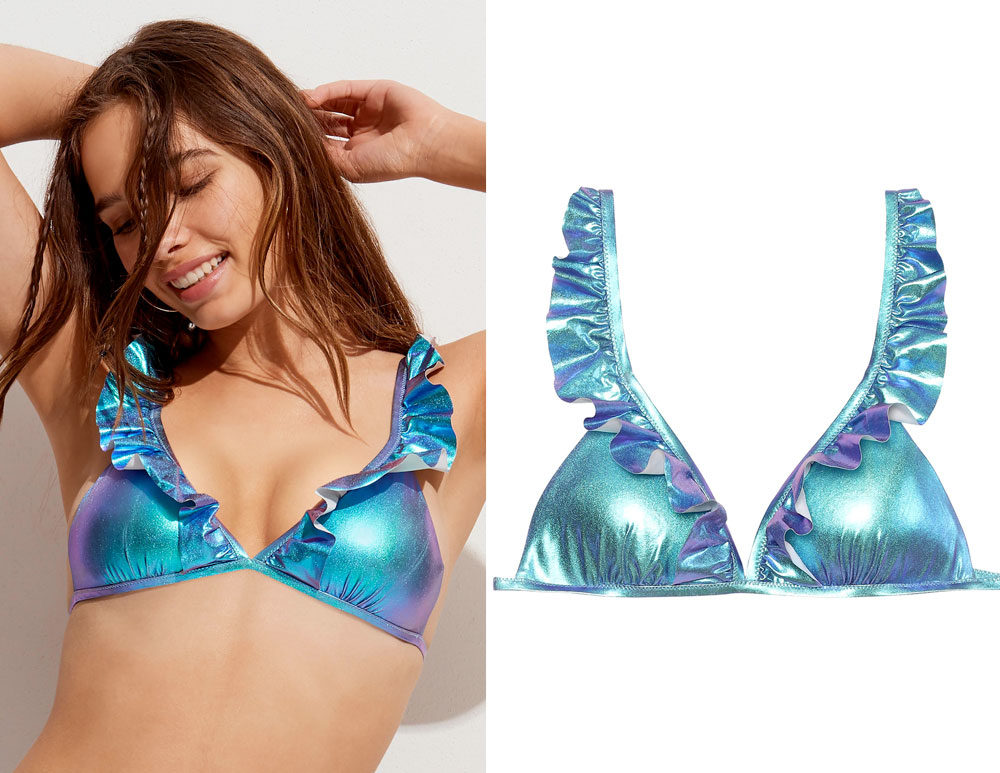 Then you have to get the decoration that you want to stick on your bikini top with a hot glue gun: glitter, shells, pearls, diamonds, etc.
Put a few dots of hot glue and then glue the elements as your wish on your bikini. Make your own creation.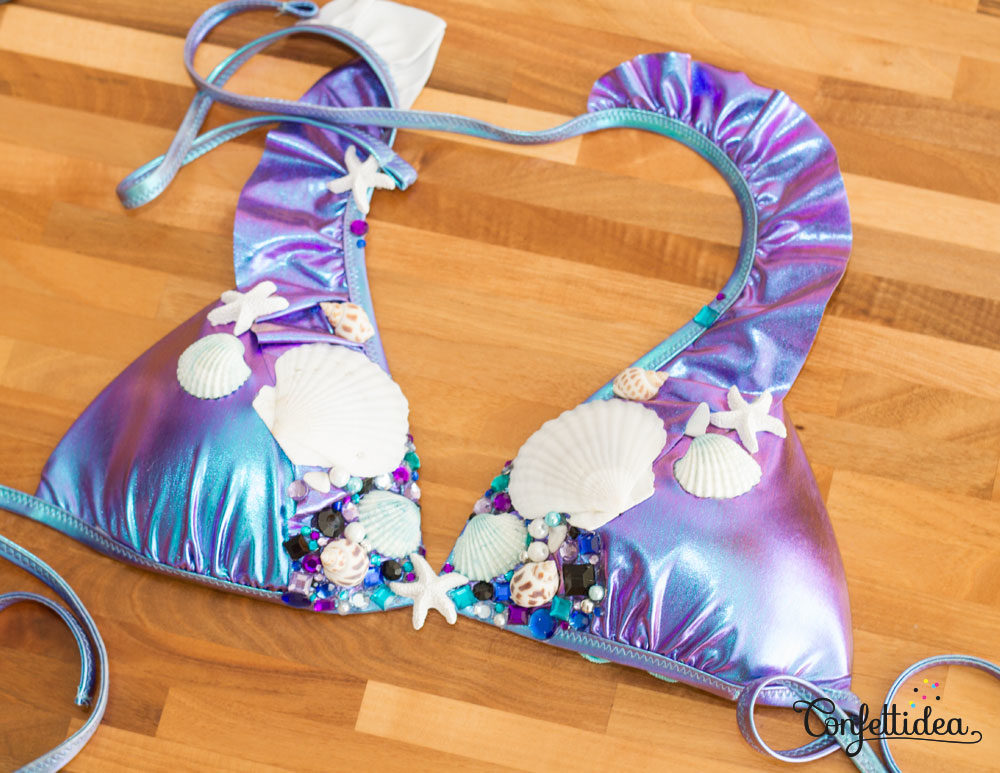 Once all the decoration is glued, put on your bikini top and tie a fishnet at the bottom of the bikini top with pins. Then cut the net into the desired shape. It's better to cut it when you wear it, so you'll see better how it will fit on you.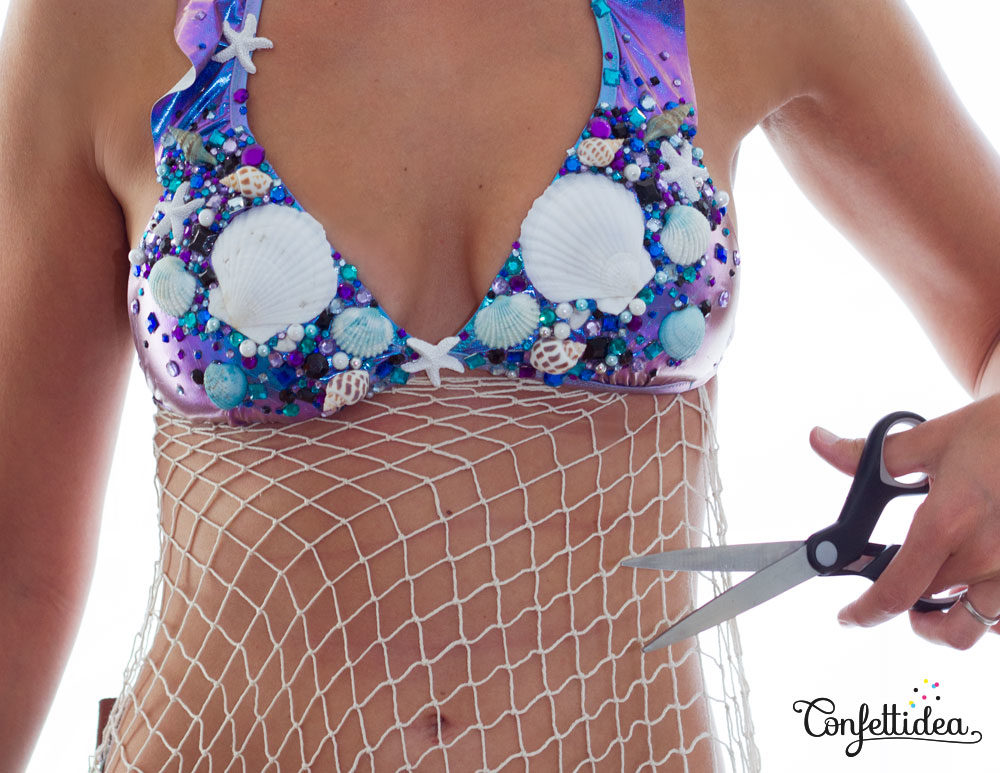 When your fishnet is cut in the desired shape, you just have to sew it on the bikini top, as below: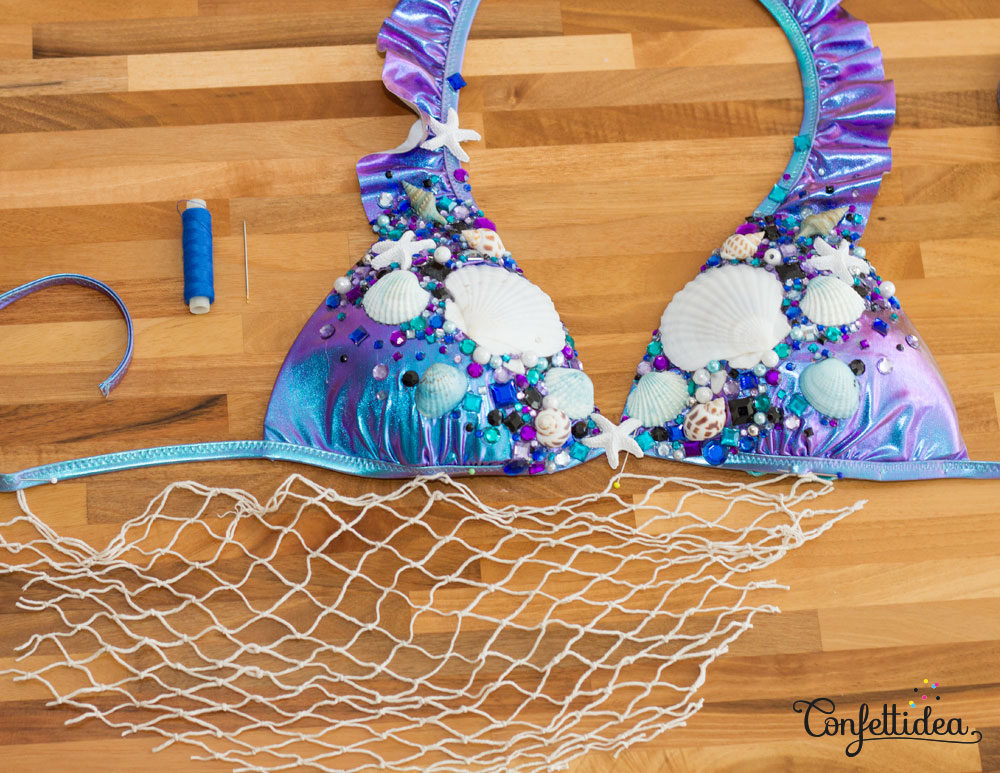 And the final touch: glue glitter and some seashells on the fishnet (always using a hot glue gun).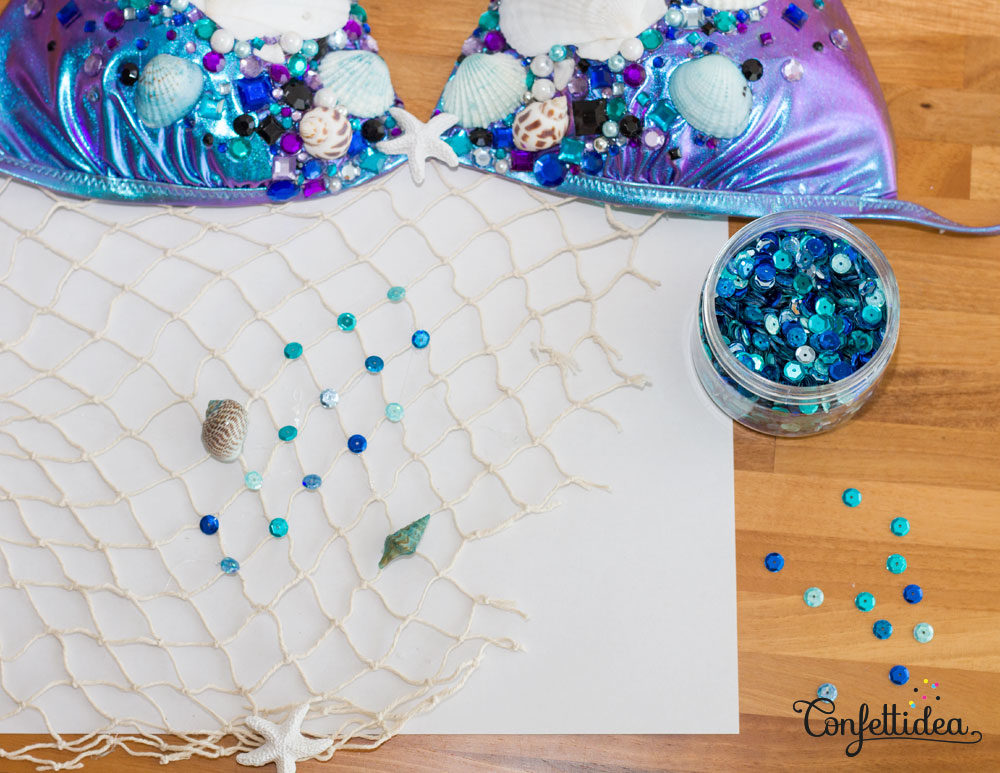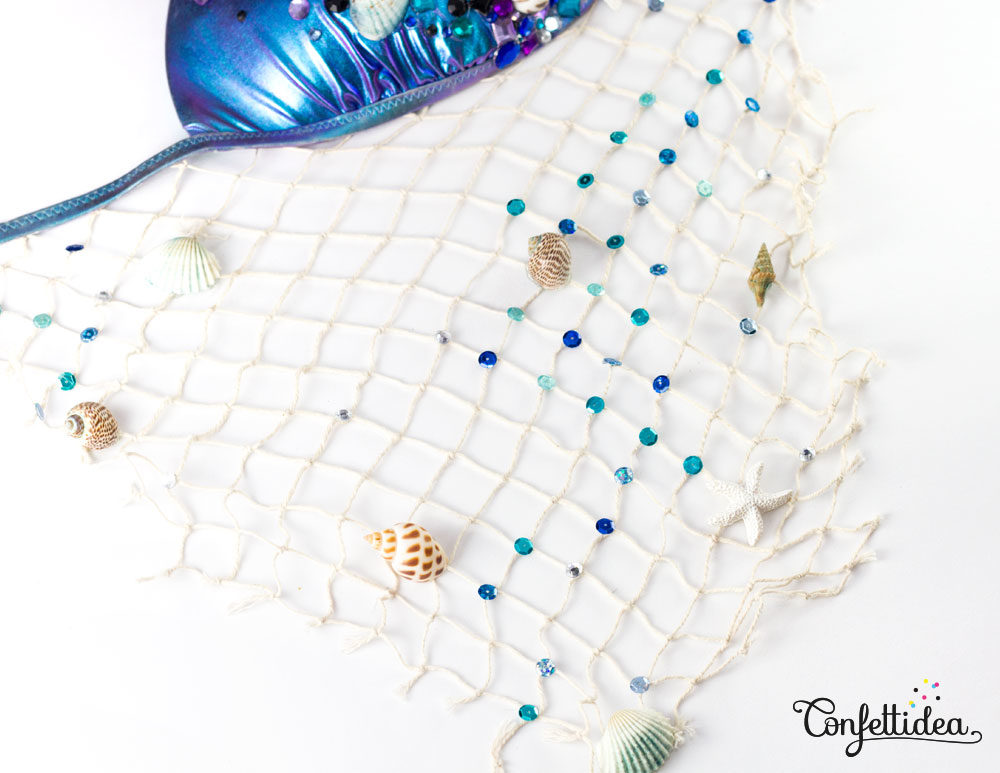 The rendering is absolutely fabulous. Especially when the glitters send magical reflections in all directions with the ambient light. And because it was so hot this year at Tomorrowland, it was the perfect outfit!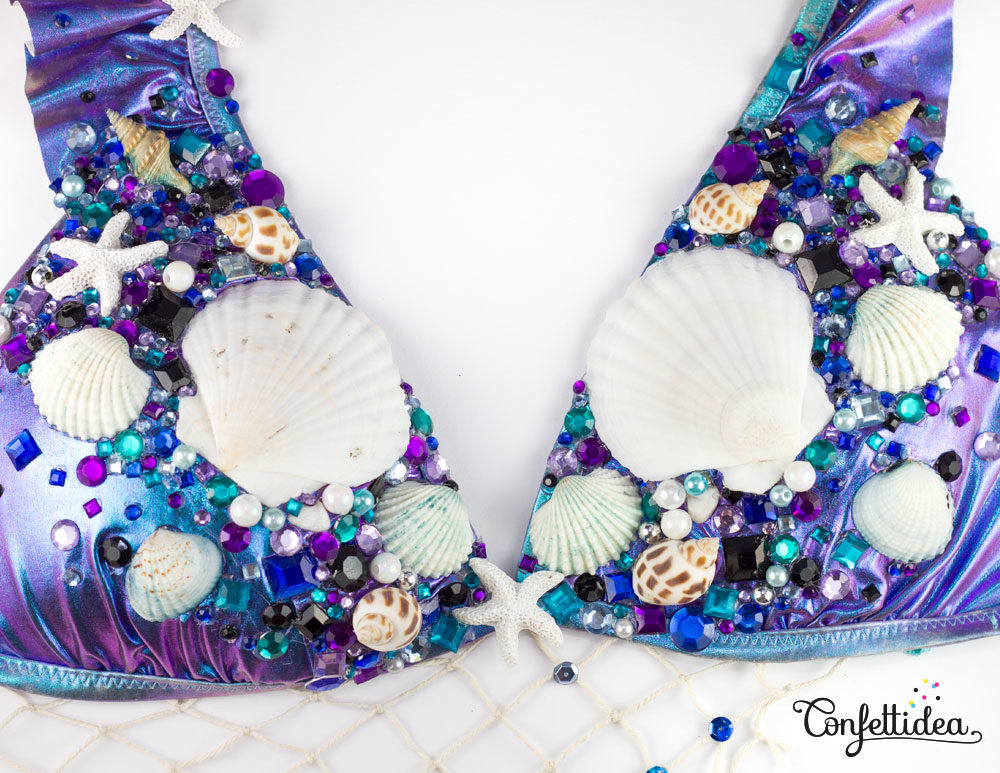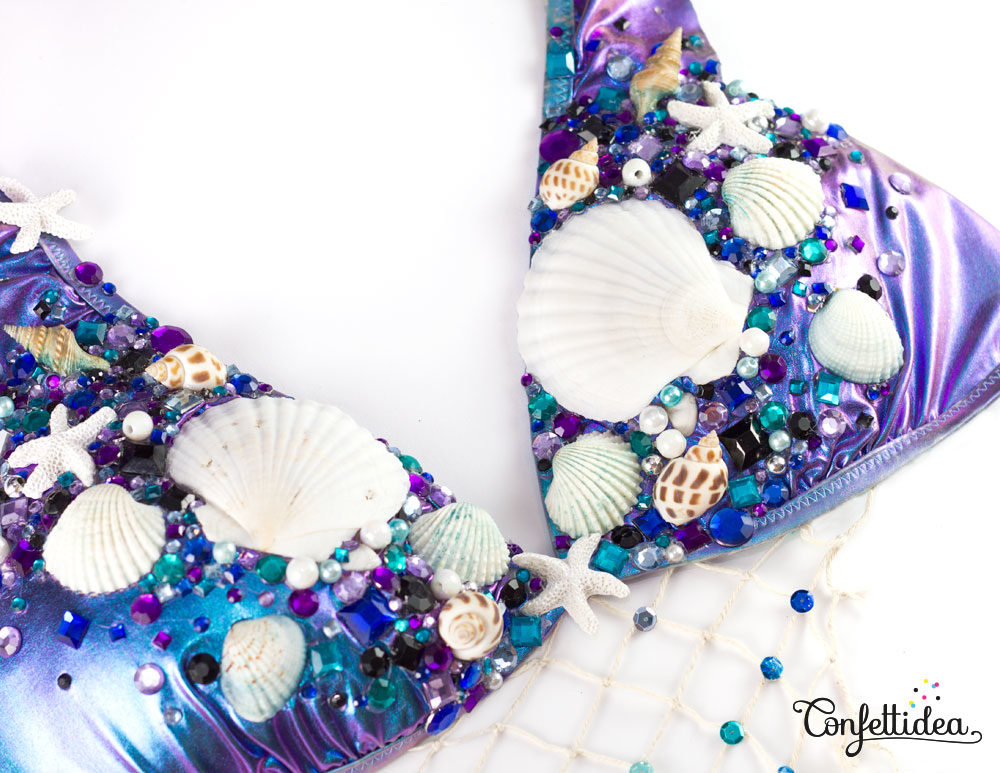 And here I am with my bikini top during a well-deserved break at the Tomorrowland Restaurant with a breathtaking view of the Mainstage: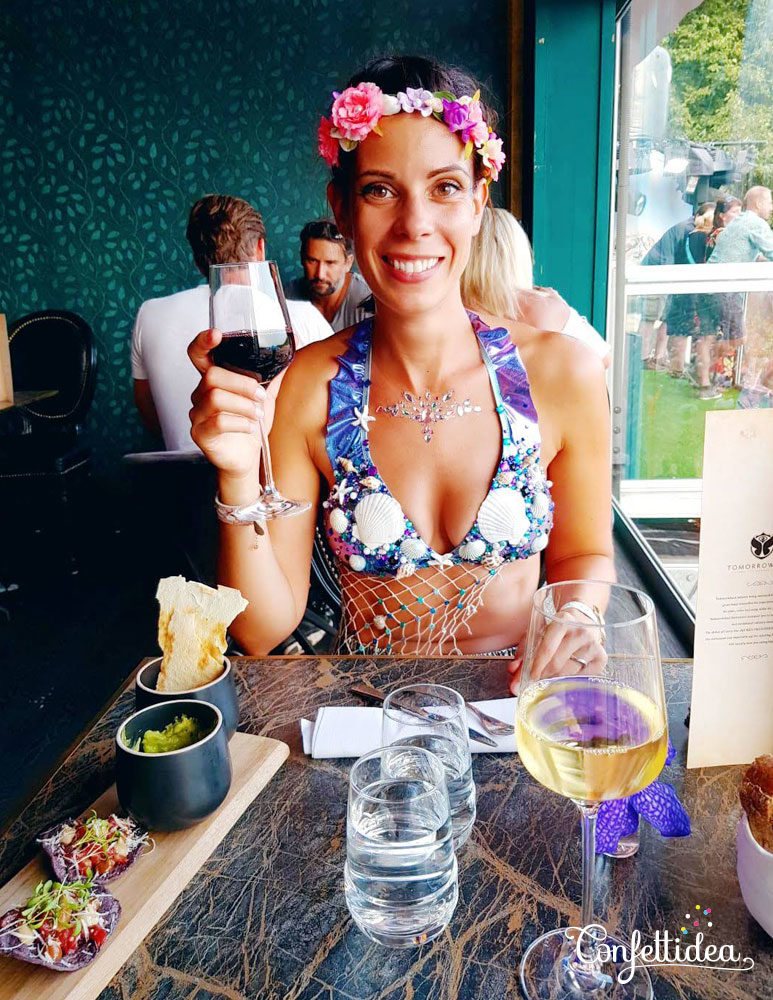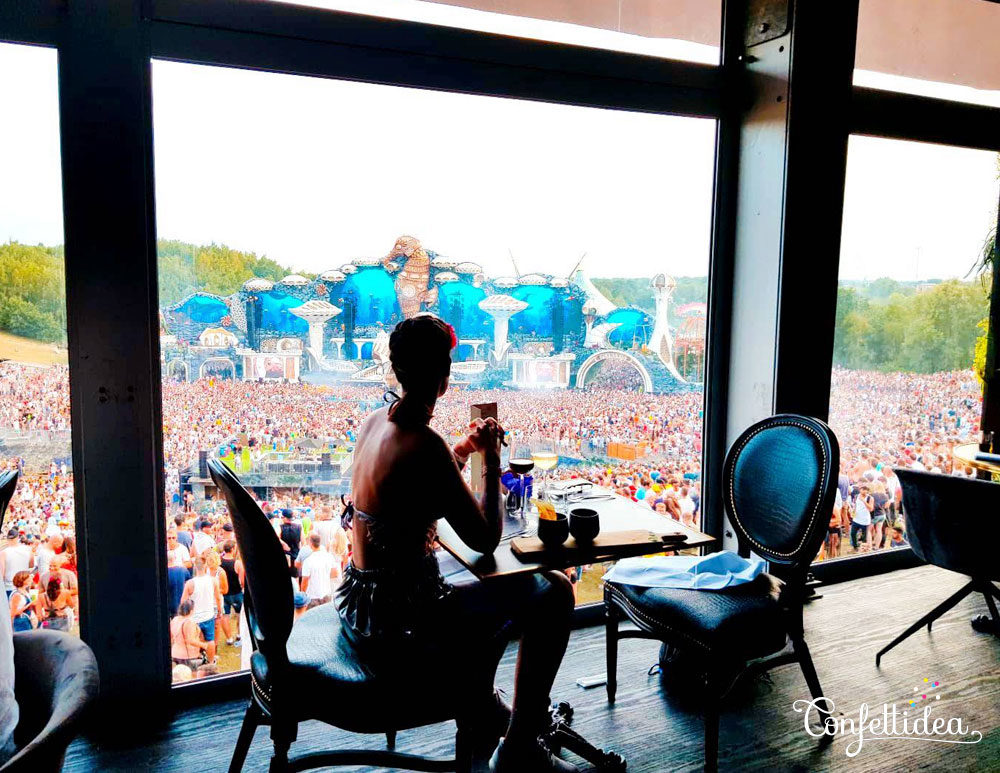 And here are our two achievements (Emmanuelle and me). Thanks to Emmanuelle who also made our skirts. It was awesome !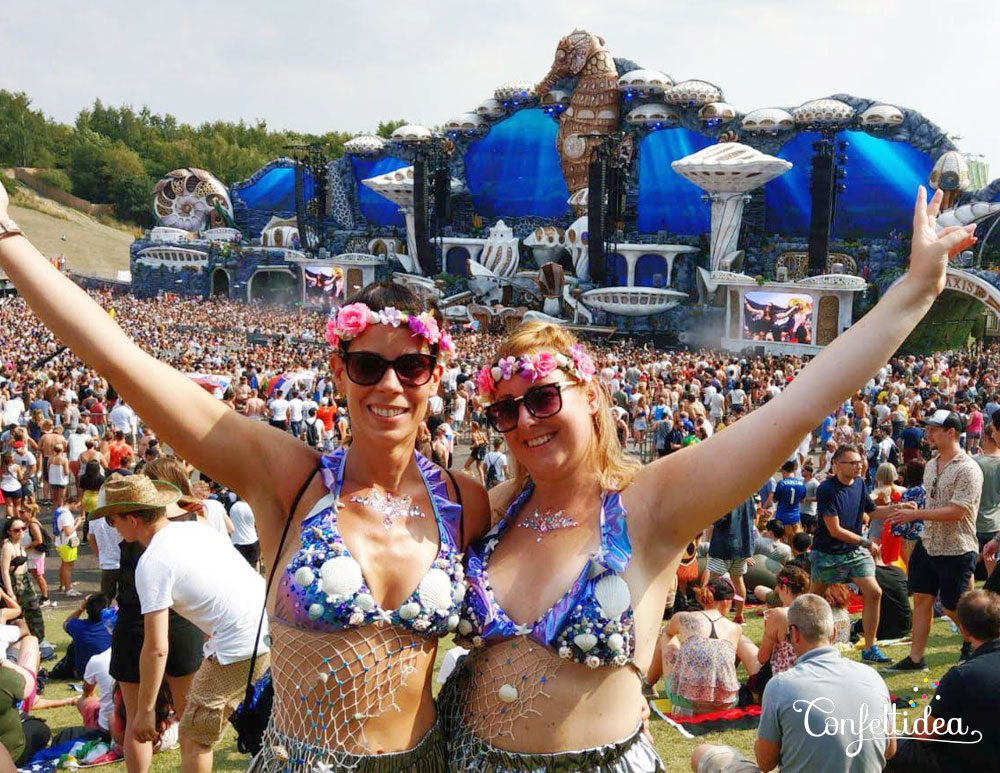 And to top it off, we also found a perfect backpack to go with our bikinis. You can see it in the video below: