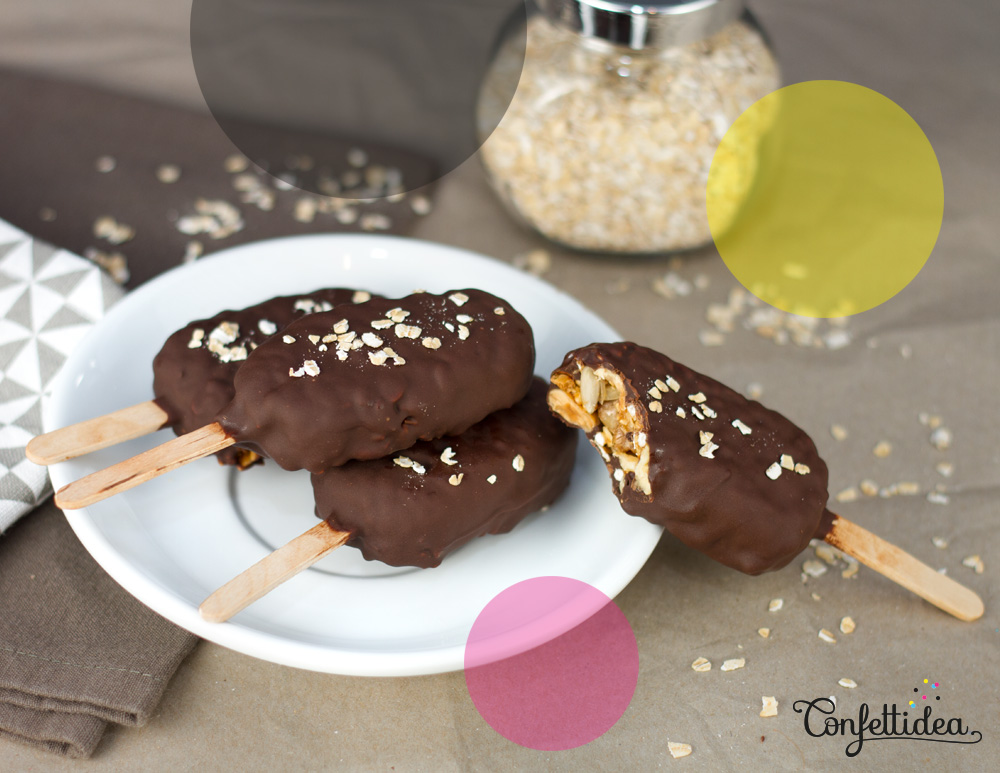 I love doing these little "ice cream" granola bars. It's like a healthy mini Magnum Ice Cream 🙂 If you like granola bars, like me, it's time to try to make your own. By doing this, you can control all the ingredients to make something really healthy and to your tastes. The recipe below can quite be modified according to your desires and the season.
What goes into a granola bar ? We put rolled oats and all kind of nuts. Dried fruit can be added, chocolate chips, mini marshmallows, etc… And then something that binds them all together.
As binder, I use honey. What is good with honey, is that it's already sweet, so you don't necessarily need to add sugar to this recipe. There are sugar free honey products out there but, they tend to lack the benefits as these product are not made from bees. Otherwise agave syrup is another viable alternative to replace honey.
PS: I try to write in english but it isn't my first language. Sorry if you find some mistakes.