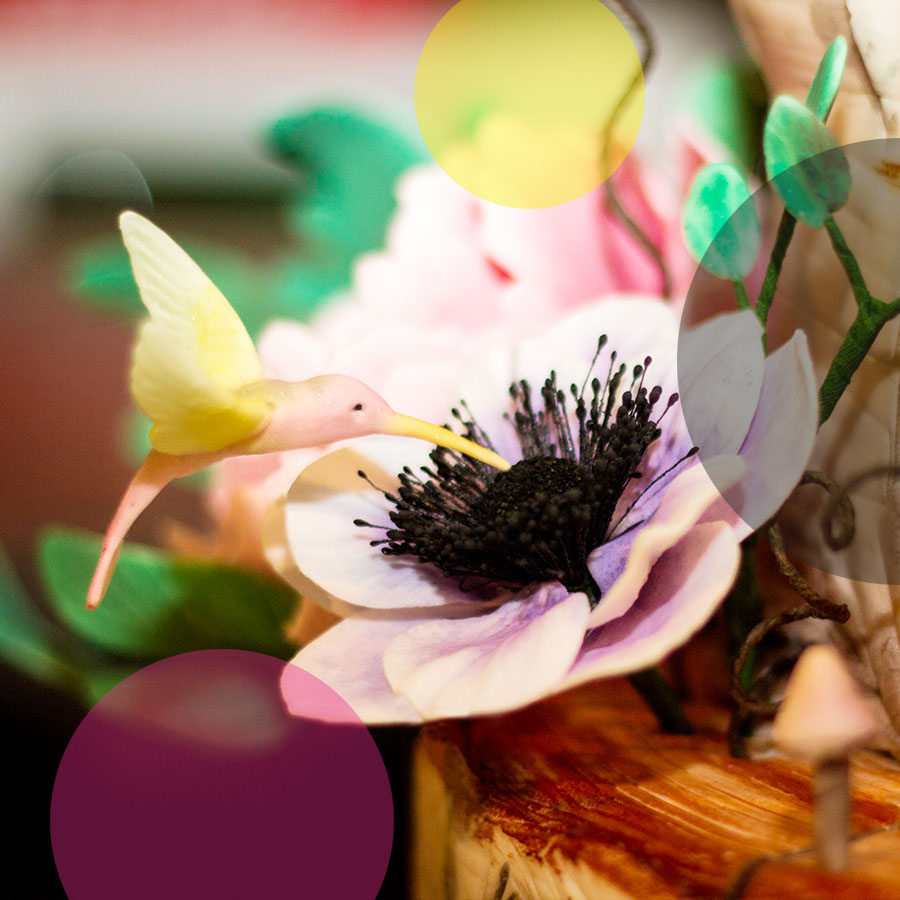 A + S Wedding Cake
I had the pleasure to be a part of Aurélie & Simon's wedding by doing their wedding cake. I wish them all the best for their future like together. They are really made for each other. To choose which cake they wanted me to do, I showed them several pictures founded on the web. After a short reflection, they choose this incredible cake made by Incredible Edible: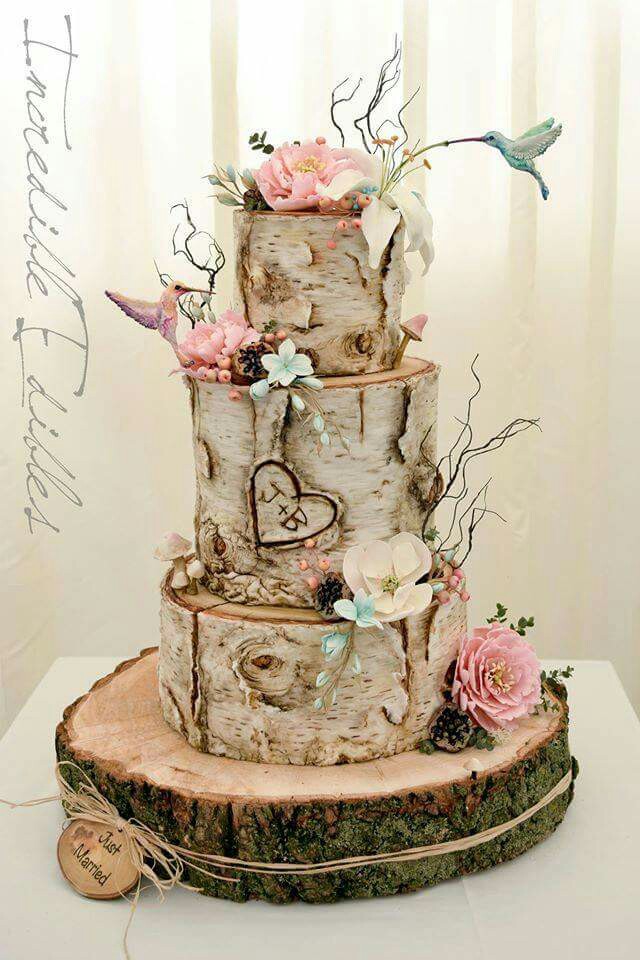 Okay, so I sent them this picture and now they chose this one… hummmm now I have no choice, I just have to be up to do a cake like this. Hahahaha! I'm a little afraid because this cake is absolutely AMAZING !!! Also, I guess they were more than one to create this cake and I'm alone. Okay, like Rebecca would say: it's Val's fault. But I like challenges, so let's do it girl !
First I realized gumpaste flowers and small decorations. Not necessarily the same as this cake above but anemones, peonies, lily, leaves, tree branches, mushrooms and hummingbirds.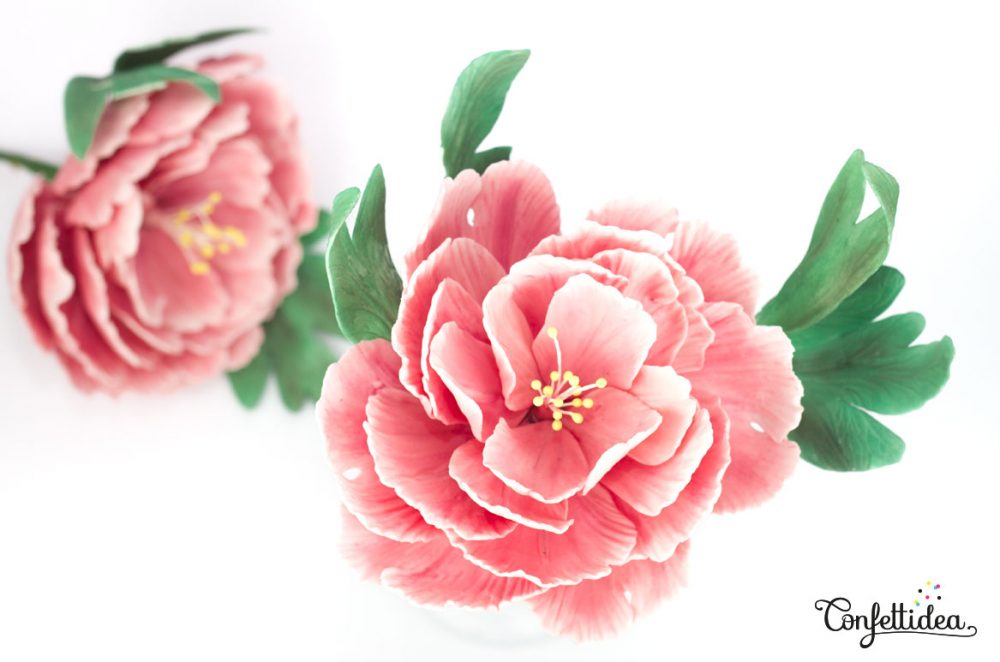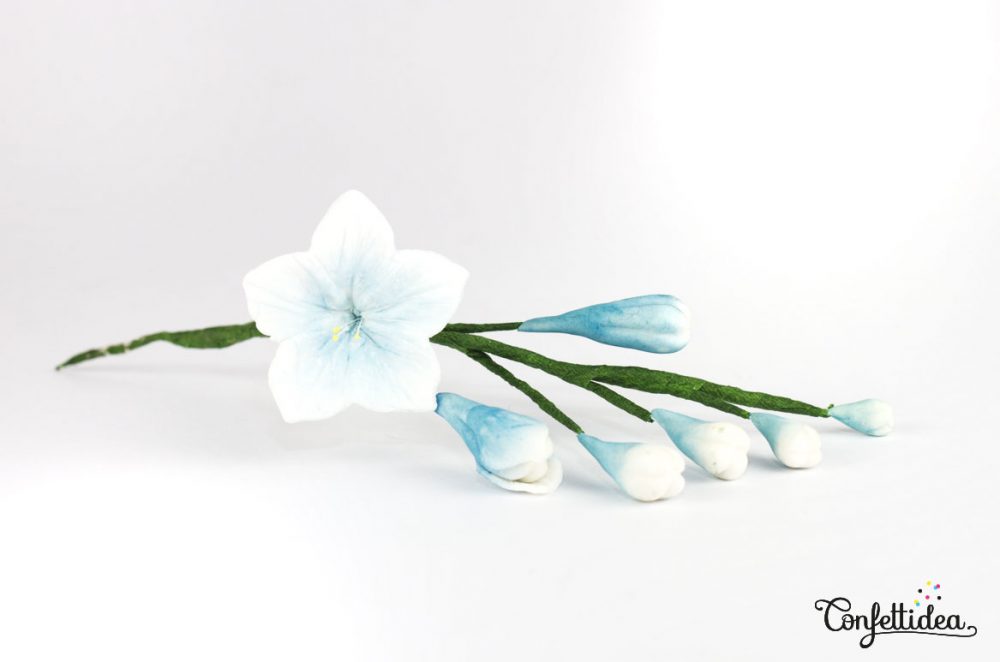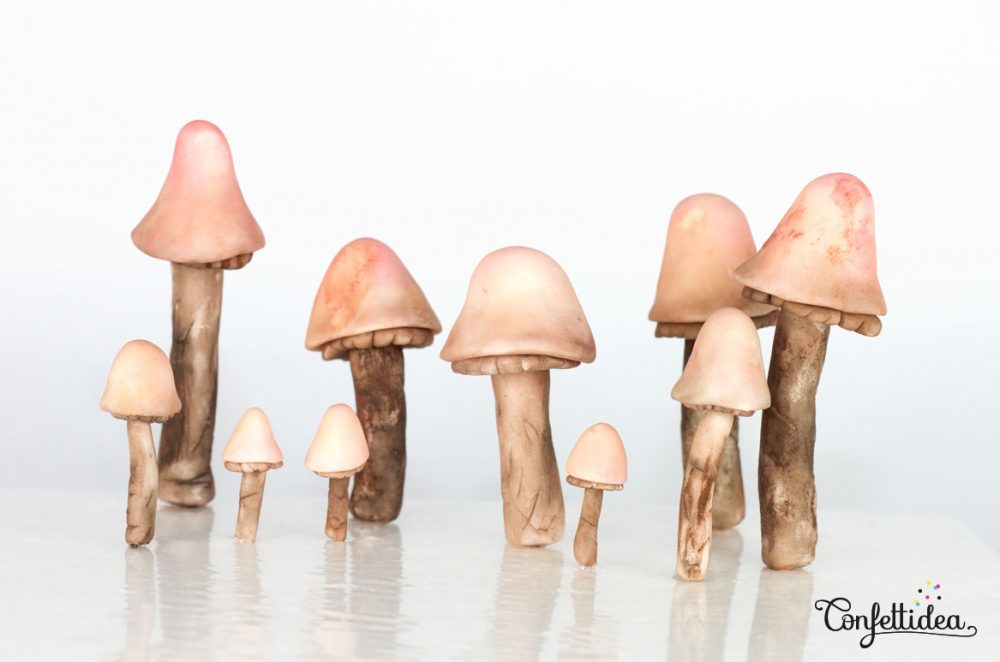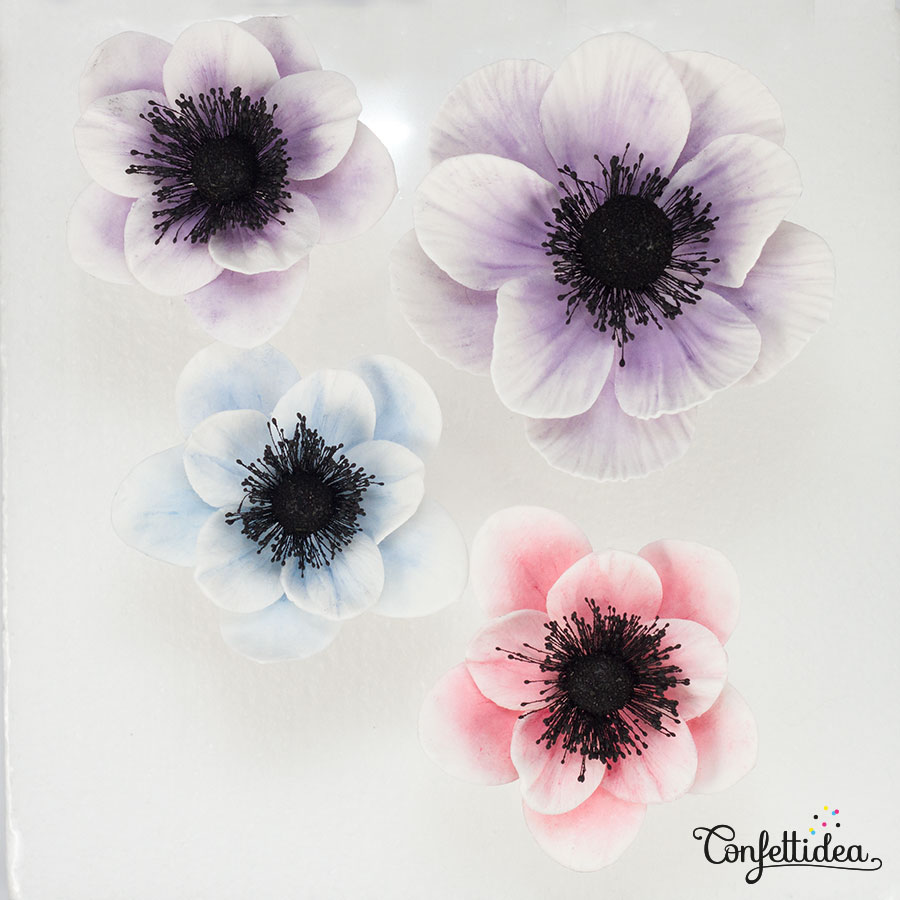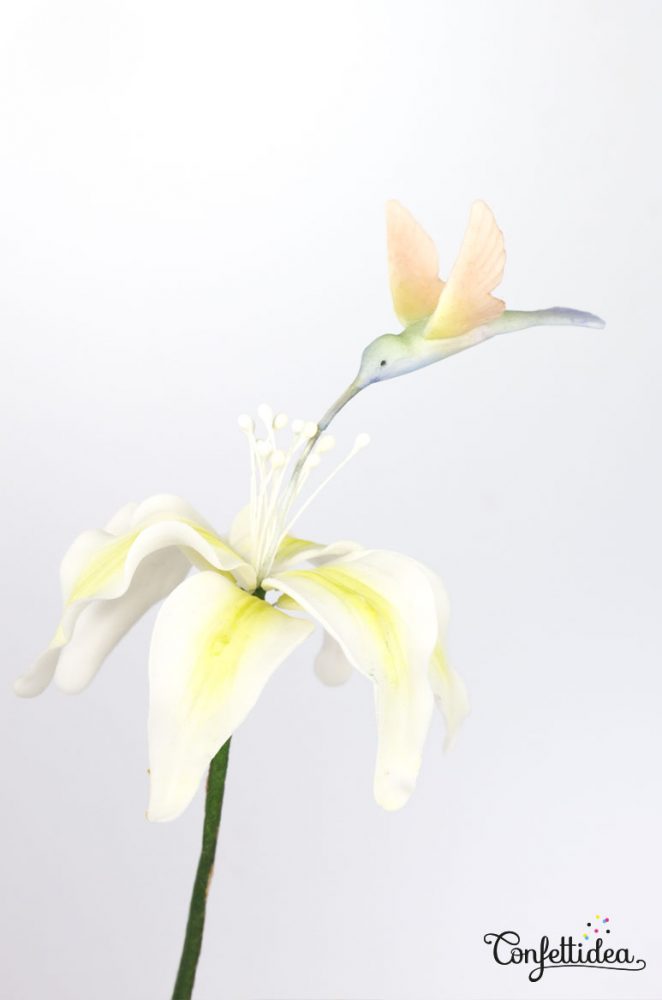 I colored the edible decorations with edible dusting powders. The final result is ok for me but when I see the Incredible Edible cake above, it's certain that we're not in the same category. I hope I can reach this level on day, because their cake is sooooo beautiful !
Truly, I'm seeing now their cake and mine (side by side) and I'm telling me that I have a long way to go before I can achieve a cake like this. But, I must try, no ?
Unfortunately, there wasn't the best background and the best light that I was hoping to take pictures. But here is the result of this wedding cake: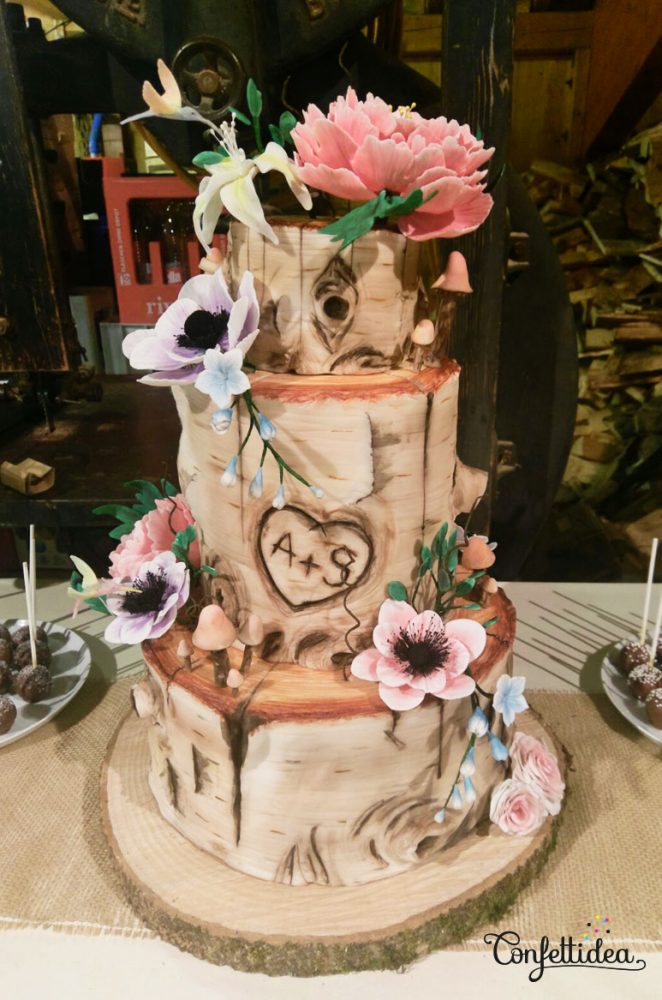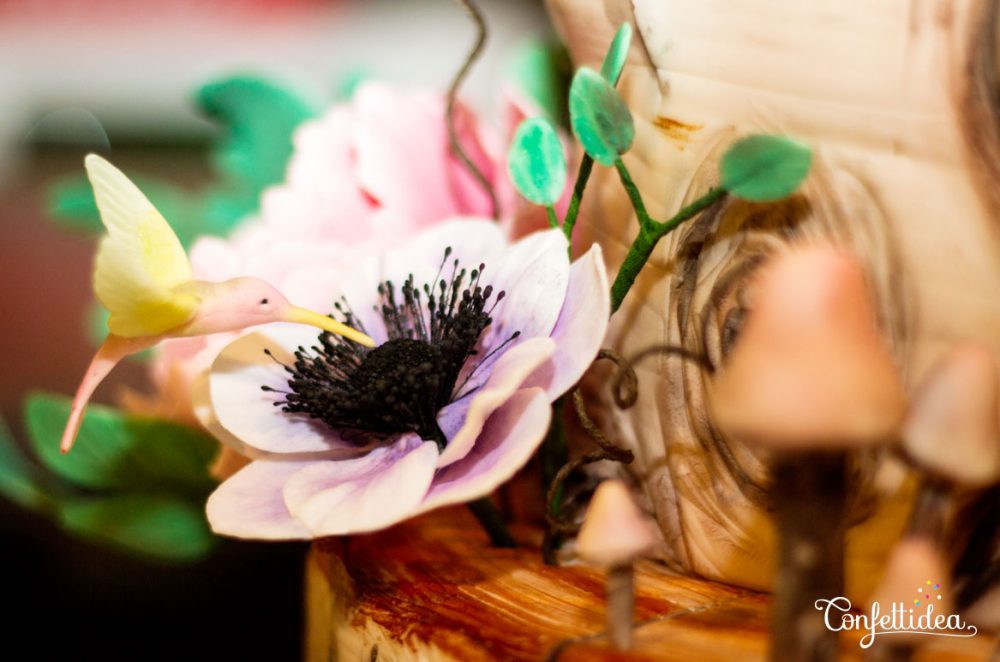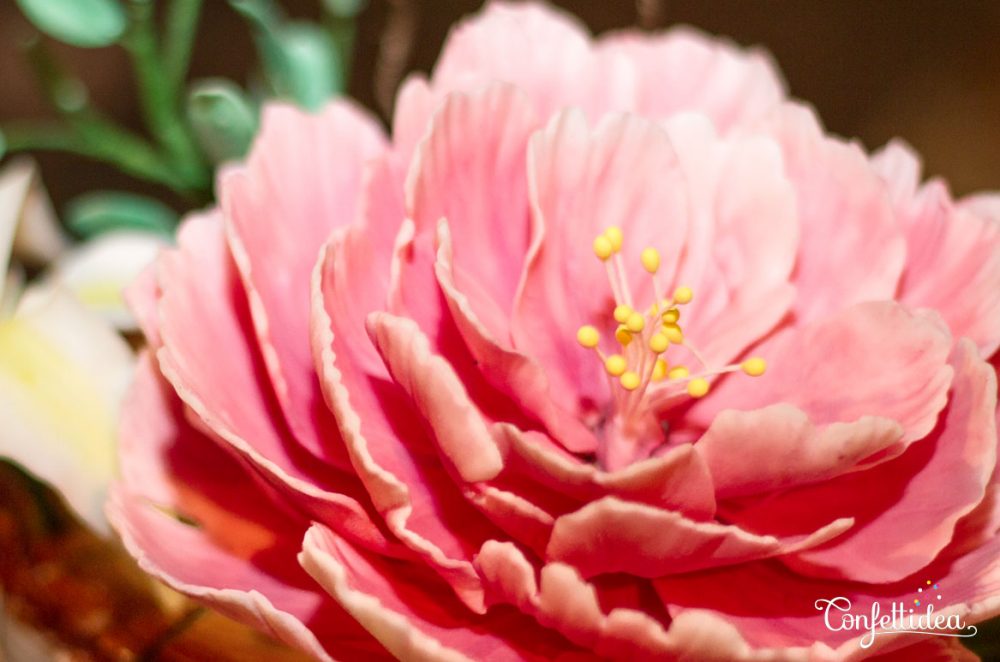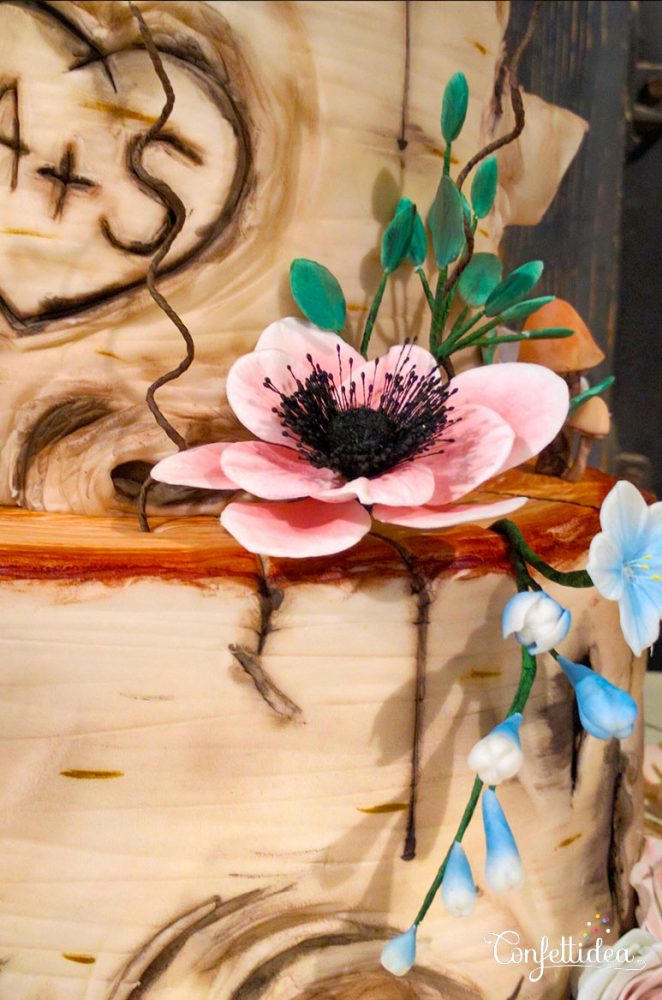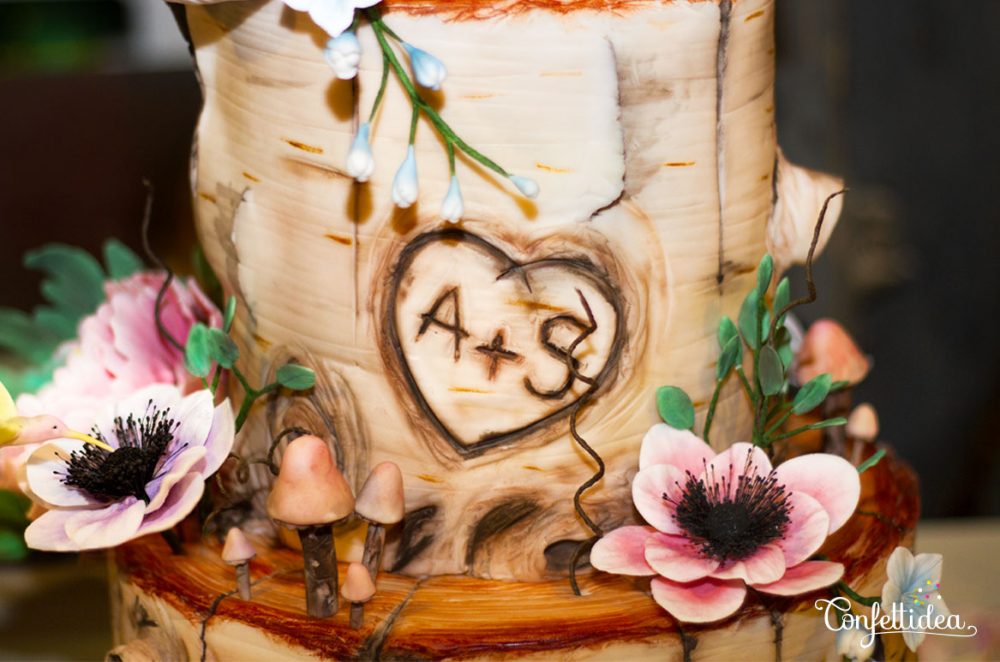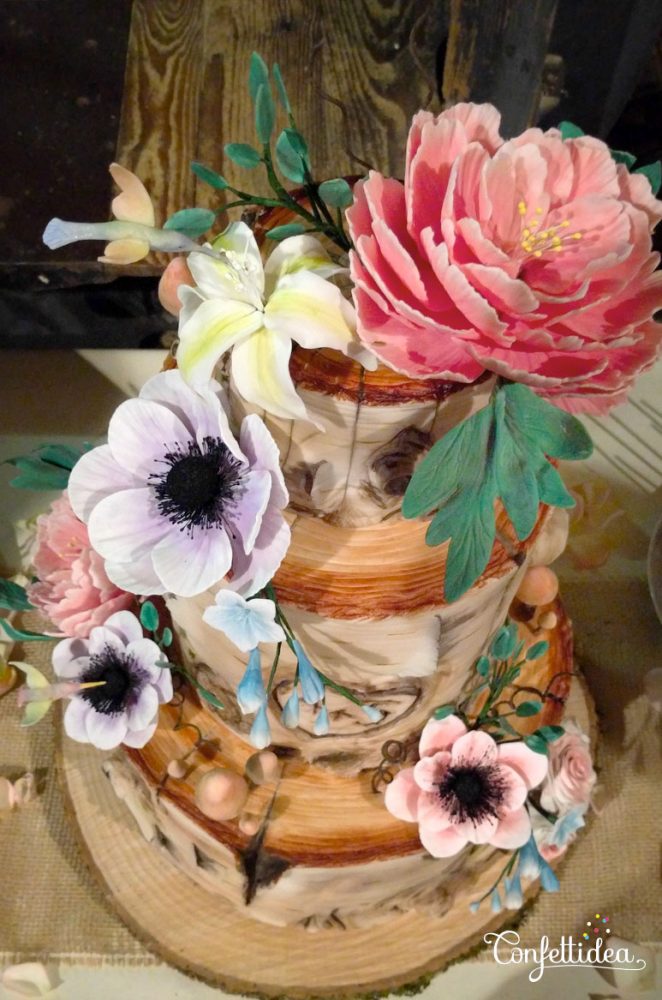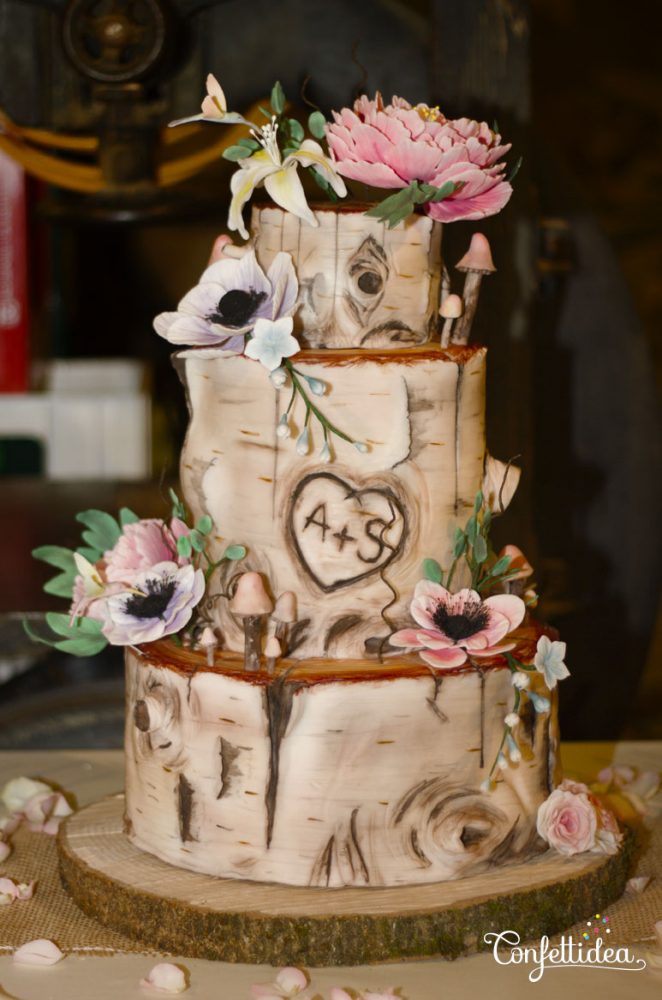 And finally, here are 2 funny pictures of my workspace before I started the cake and de decorations and while I was doing them 😉 …I'm quickly invaded !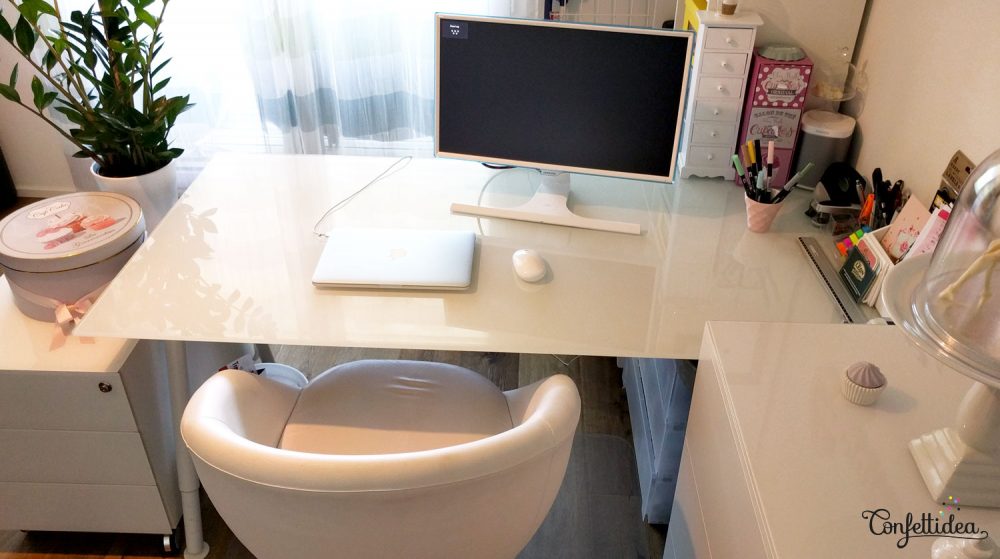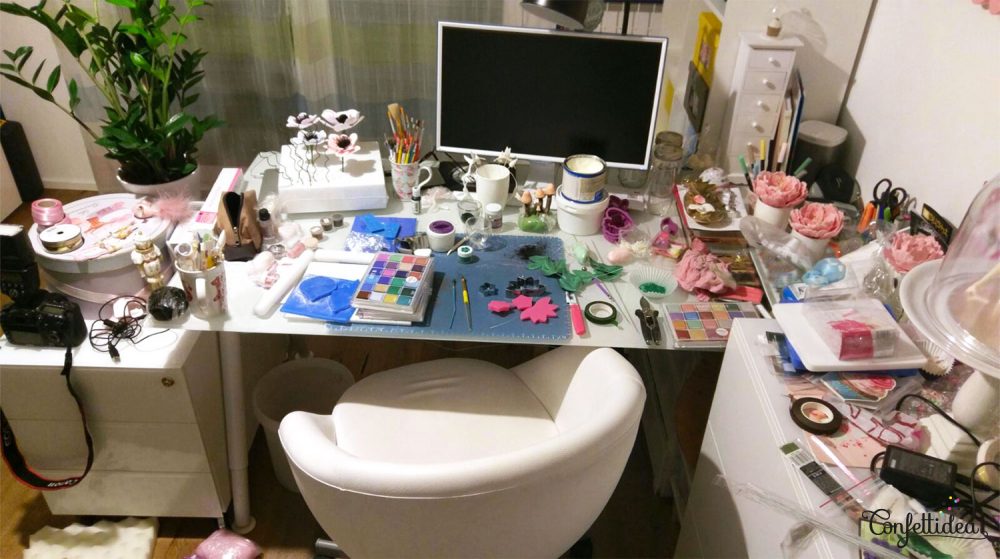 Tags: cake, hummingbird, wedding, wedding cake, wood