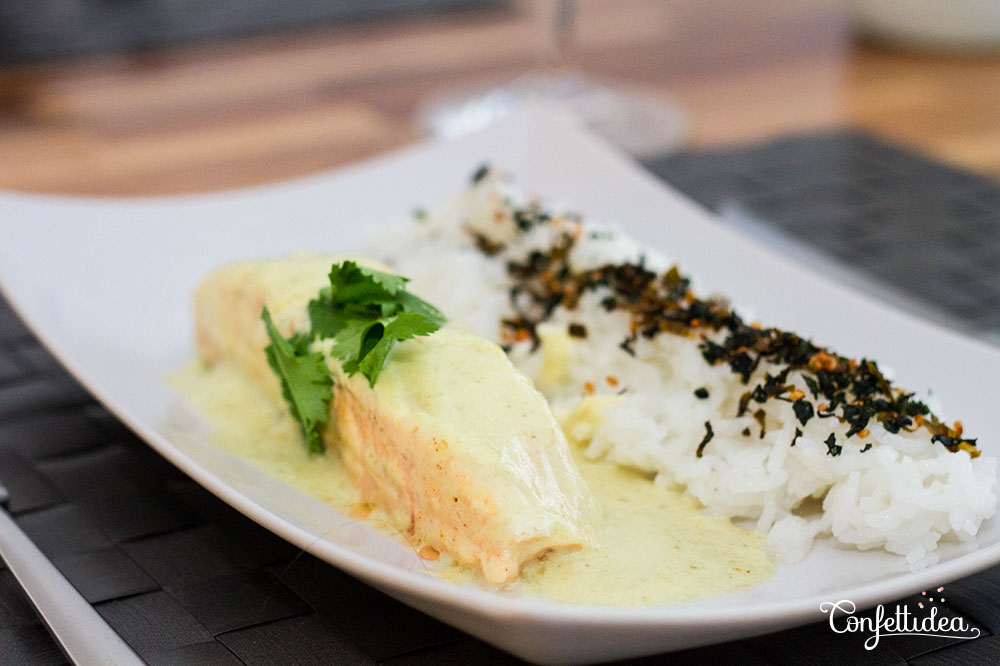 Poached Salmon in Coconut Milk
This is a super easy and quick recipe to make. This coconut-poached salmon flavored with green curry will appeal to all Thai-lovers and don't want to spend 1 hour in the kitchen.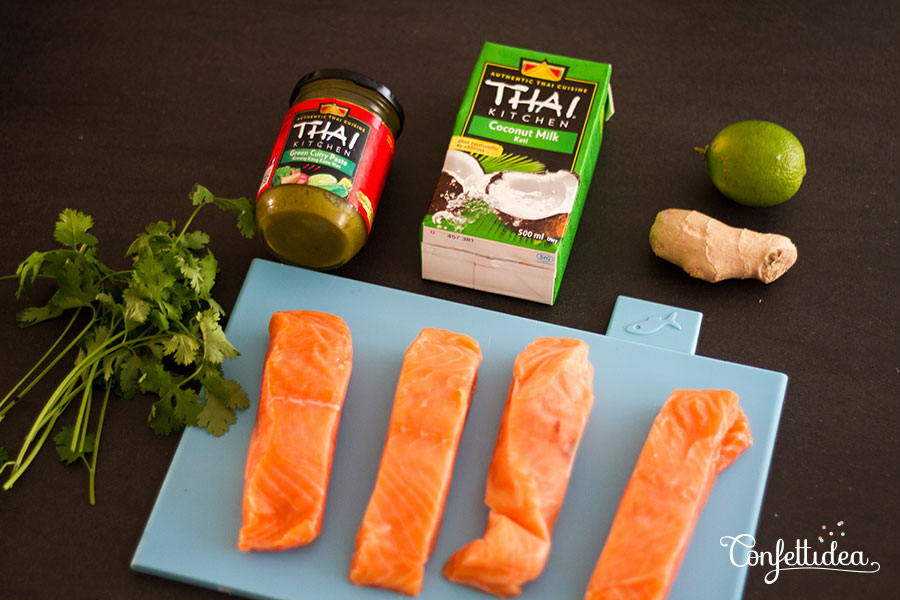 Personally, once I saw this recipe in my plate, I though: AAAAAAAHHH, there is no vegetables in there!!! 🙁 So, if you want to cook this recipe at home, don't hesitate to add diced zucchini, carrots, mushrooms or bamboo shots.
I'm lucky to have a stepmother who looooves cooking. One day, she brought me a handy kitchen tool. I use it whenever I need to grated garlic or ginger. It's like a small ceramic plate on which there is small spikes. And when you grate your garlic on it, it reduce on a "puree" shredded. Hahaha, I don't really know hot to explain it to you, but see the result on the picture below: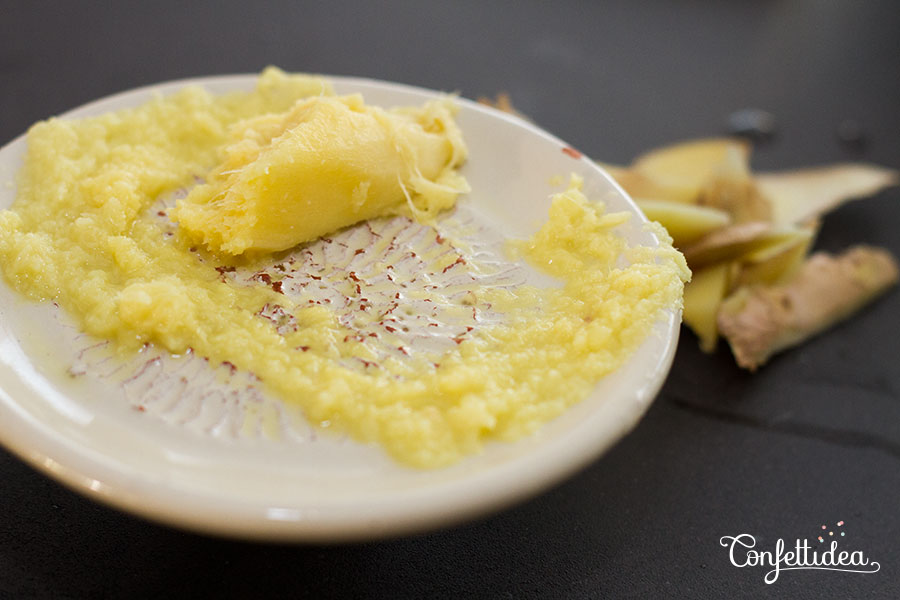 It's perfect to integrate it into the sauce. Here is the basis to star the recipe: a little bit of coconut milk, green curry paste, grated ginger, sliced onion (onion isn't on the picture below) and lime juice. I can tell you that it's already smells very nice in my kitchen.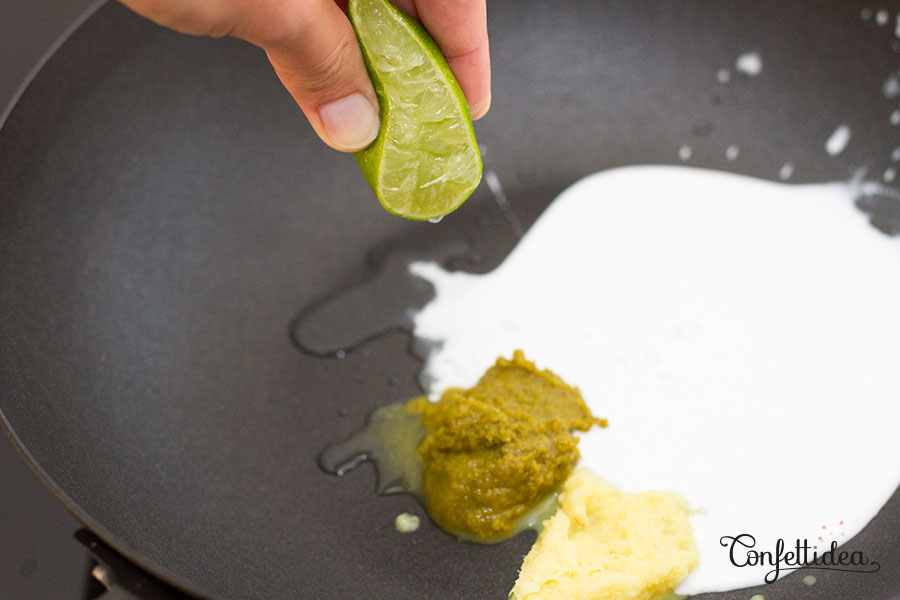 Start by slowly heat these 5 ingredients together and combine well. Then, add salt and pepper before pouring the rest of coconut milk. At the same time, cook some thai rice. At this moment, my stomach starts to rumble, it's smell really good in there.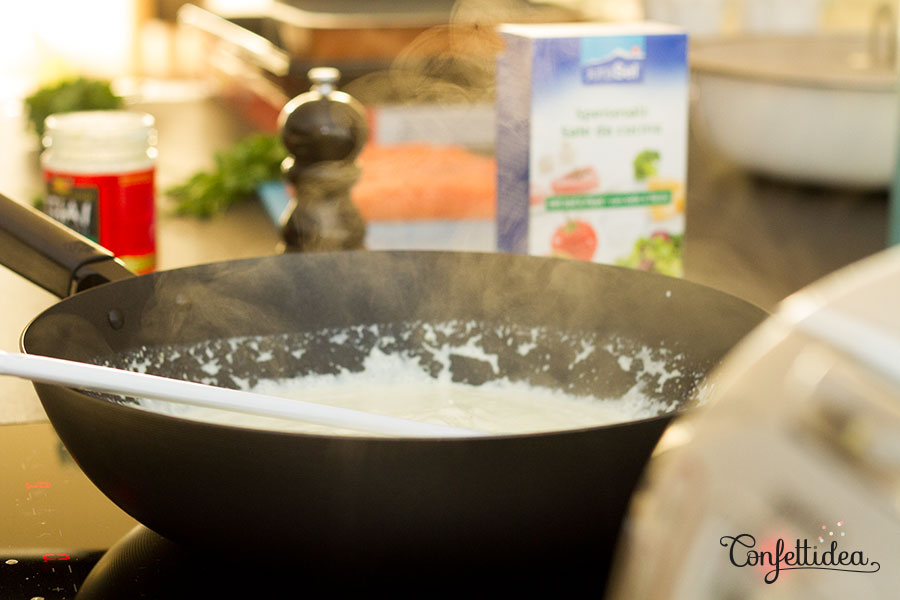 When your mixture shredded, keep this temperature and and slides salmon in it. It will cook in the coconut milk and become smooth.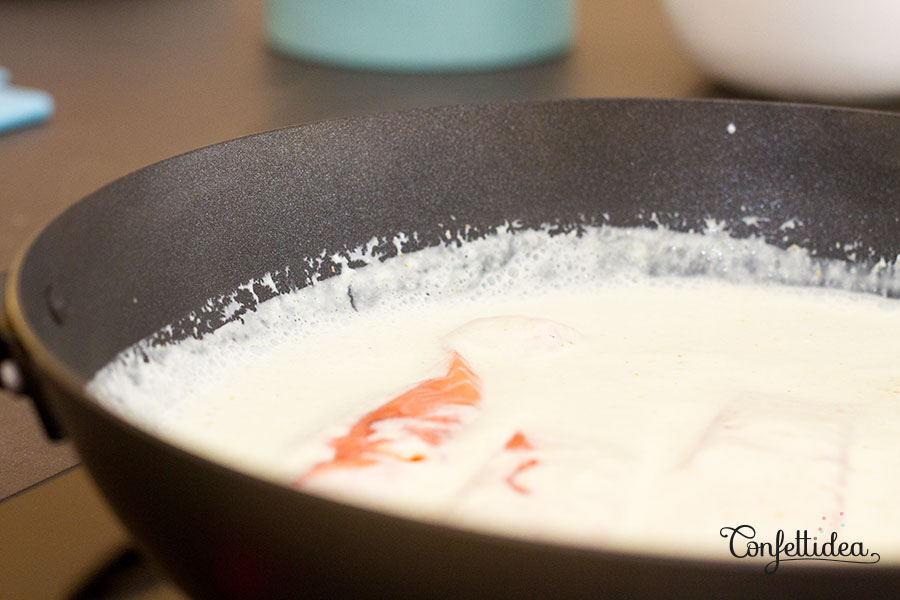 While the salmon and rice are cooking, you can already wash the cilantro and keep only the leaves. They will serve not only to bring more taste to the recipe but also to decorate the plate.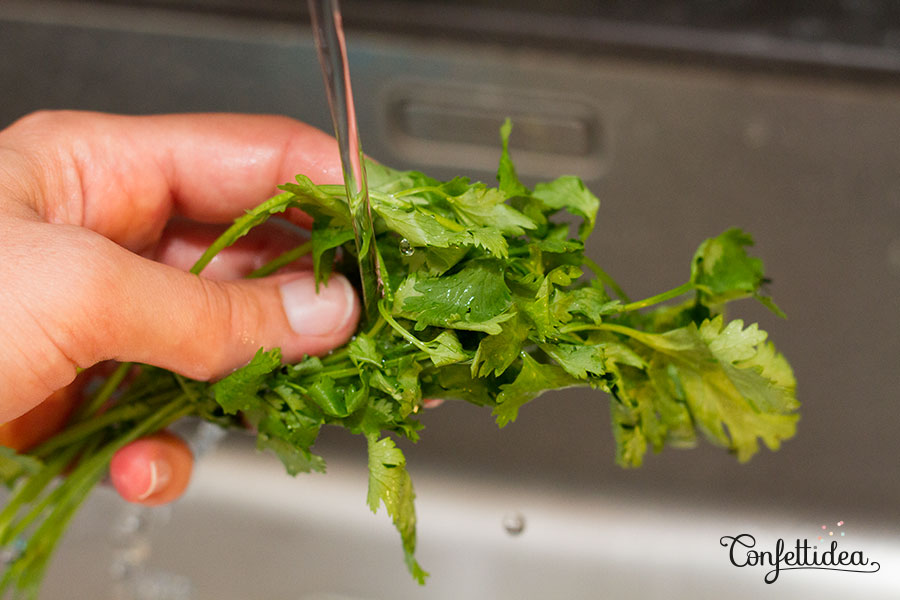 INGREDIENTS
Serves: 4
500ml Coconut milk
2tsp Green curry paste
Fresh Ginger
1 Lime
1 Onion
4 Salmon steaks
Cilandro
Thaï rice
Salt
Pepper
Japanese herbs
DIRECTION
Prep: 5 min     Cook: 15 min
In a wok, pu about 100ml coconut milk, 2 tsp green curry paste, fresh grated ginger, one lime juice and sliced onion. Heat over medium heat and stir.
Cook thaï  rice according to the package instructions.
Add salt and pepper to the wok. Add remaining coconut milk and heat until simmering.
Insert 4 salmon steaks in the the wok and cook for about 10-15 minutes. The salmon steak should remain pink inside.
Place rice and salmon steak on a plate, cover them with coconut milk and finish while putting cilantro and japanese herbs on top. Enjoy 🙂