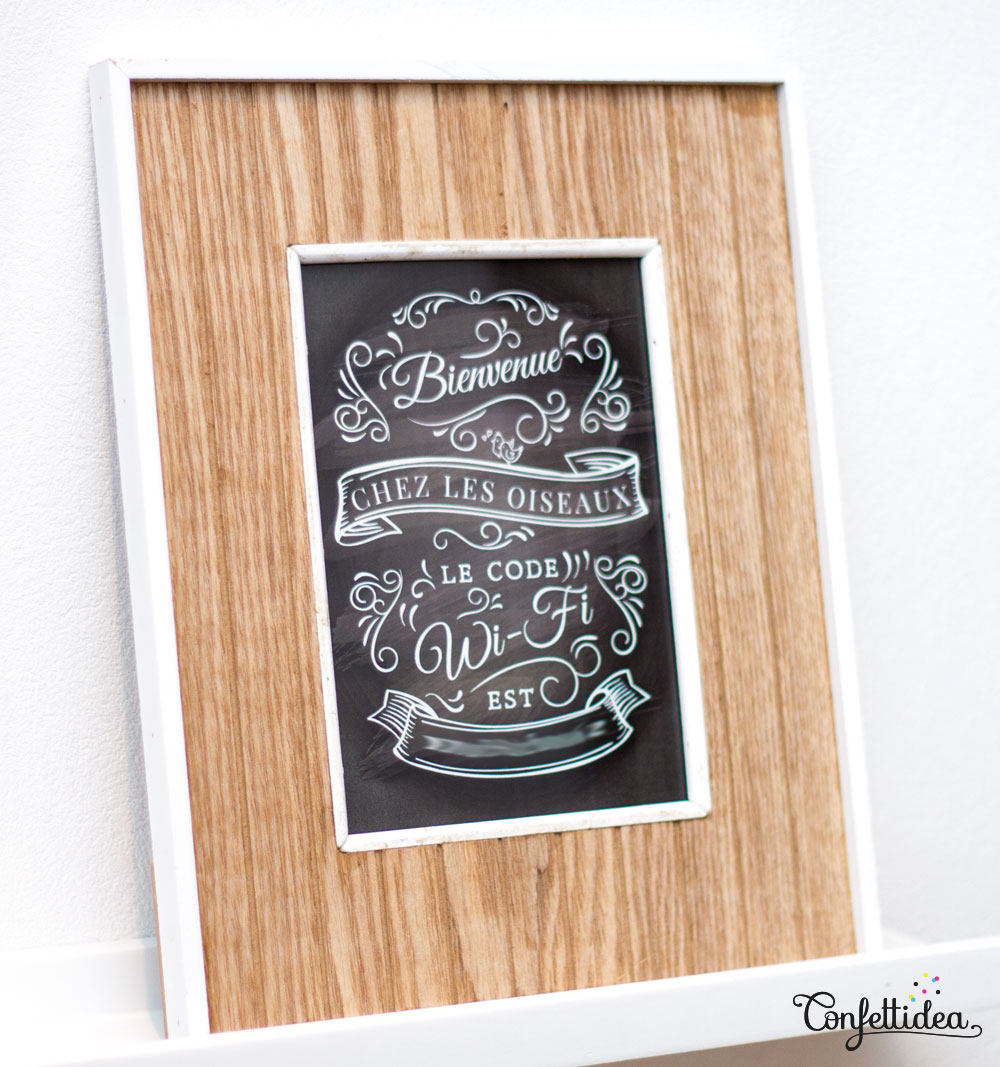 This last weekend, a lot of friends came visit us. And they almost all asked us this recurring question: Can you tell me your Wi-Fi password?
First, to make it easier for our guests, we have decided to change our Wi-Fi password… because it was this famous sequence of incomprehensible letters and numbers:
for example: wdor-4ufl-anfu-ialf-pxwe
Secondly, I created an image very quickly with the help of this template (yes…I know…, this idea is not mine 🙂 but I would like to do it quickly). These chalkboard images are fun and I personally like it well.