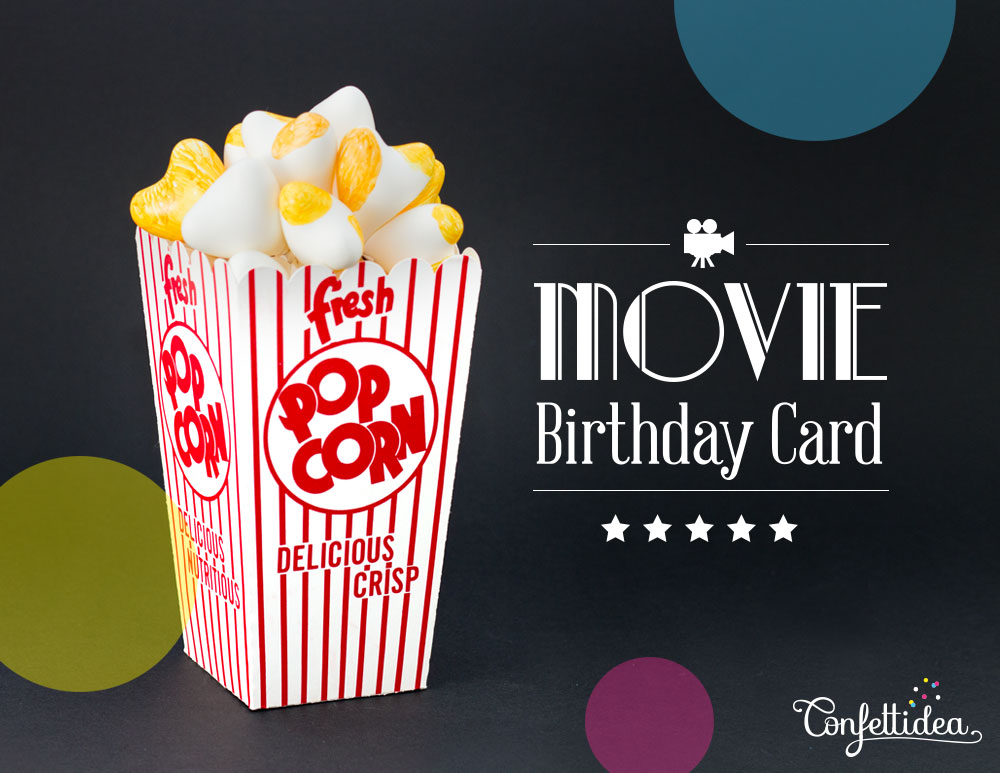 DIY: Movie Birthday Card
Today it's my brother's birthday. And as he looooves cinema and movies, I will offer him two movie tickets. To make this gift a little bit more fun than just two movie tickets in an envelope, I create this special birthday card.
Who said movies, said popcorn. Anyway, for me these are like two hands on one steering wheel. Take a look below how to achieve this original birthday card box with popcorn shaped balloons. I think this idea would also be perfect for a movie theme party.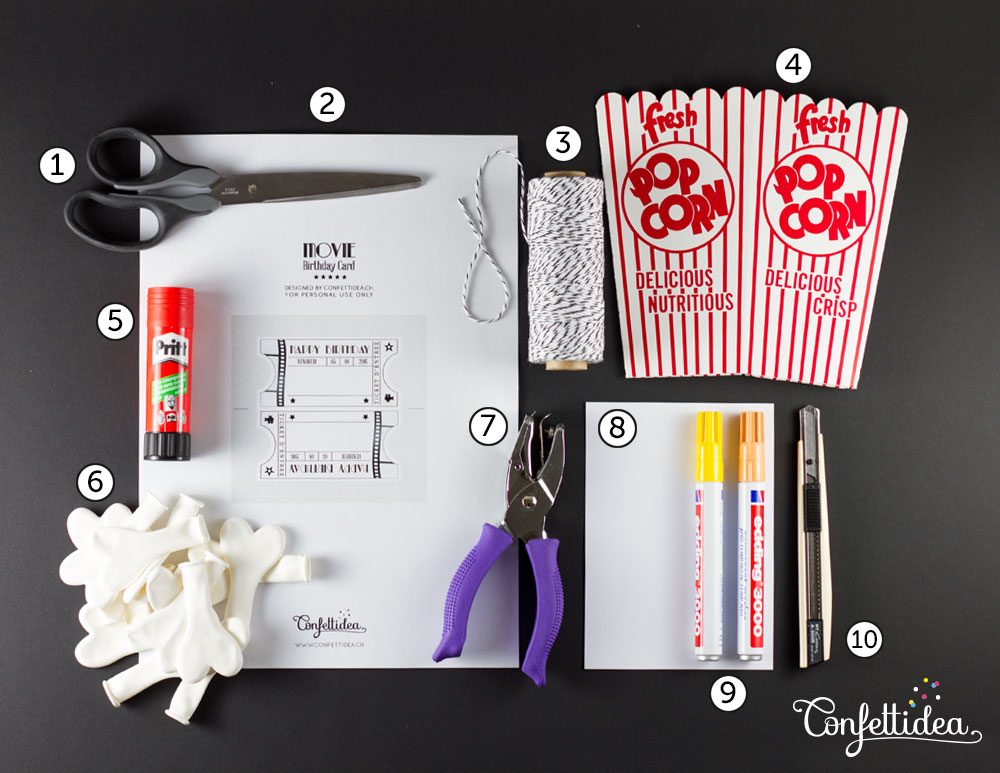 Here is what you need:
Scissors
Print this birthday card template (.pdf format, edit it in Illustrator) with fonts. If you don't have Illustrator, here is an undated version, so you can write the date directly by hand on the printed ticket.
Twine
Popcorn box
Glue stick
Heart shaped balloons
A 2 mm (diameter) punch
A cardboard sheet
Yellow and beige permanent markers
X Acto knife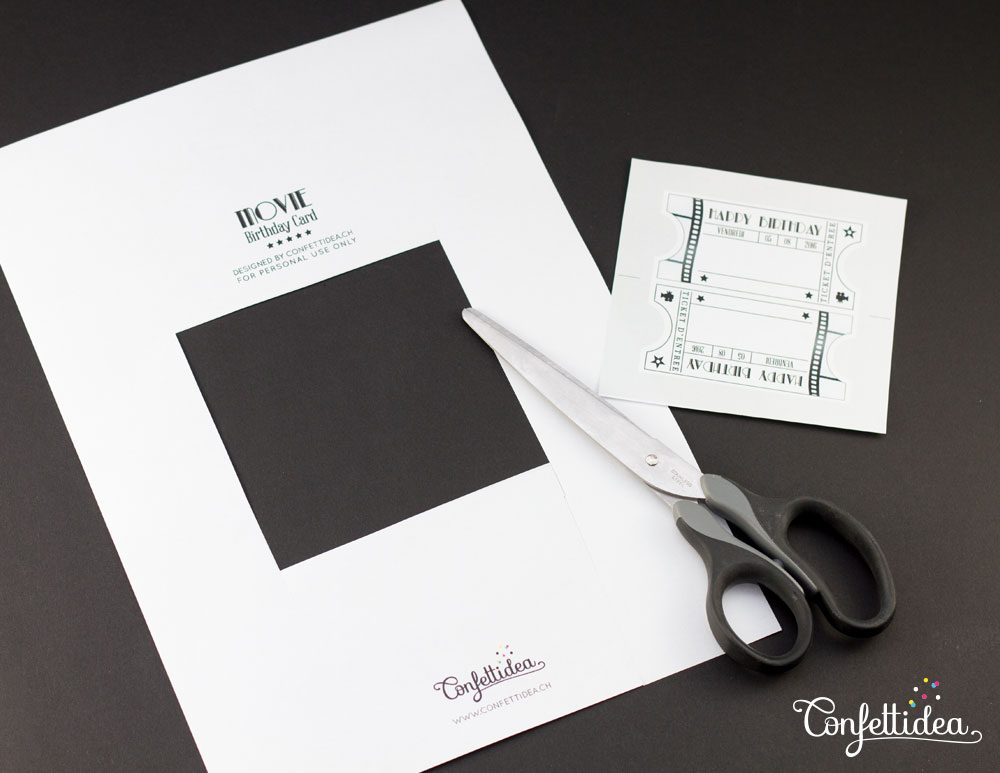 We start with the movie ticket. Print out the movie ticket template available above and cut around the grey square.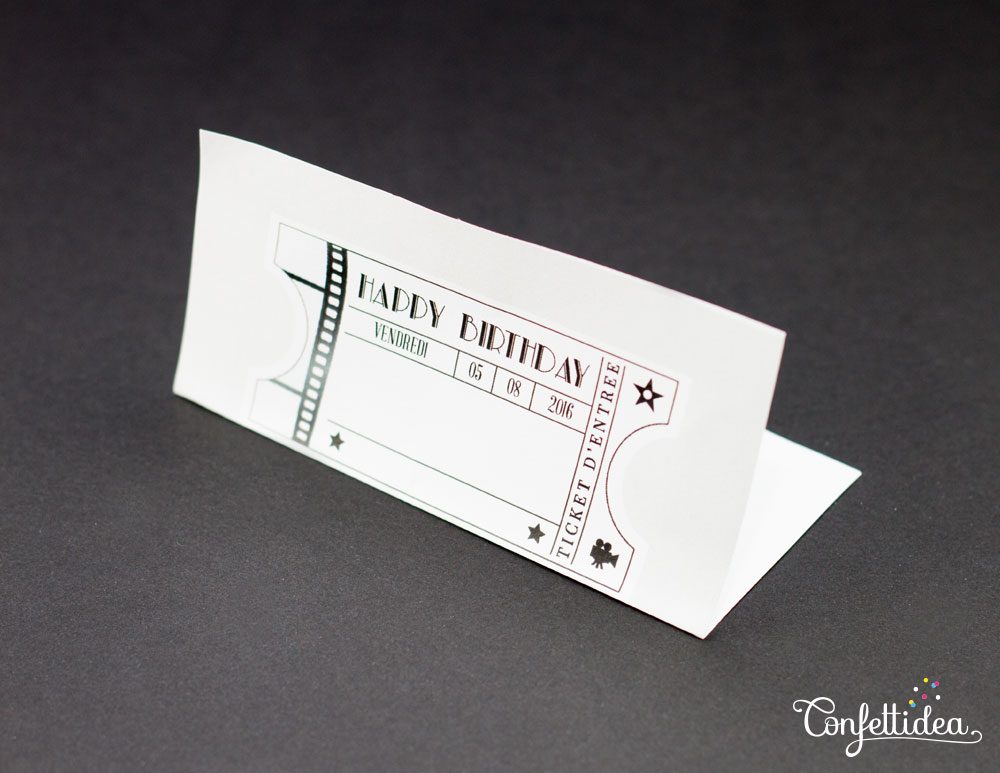 Fold the ticket into two by following the short lines in the edges.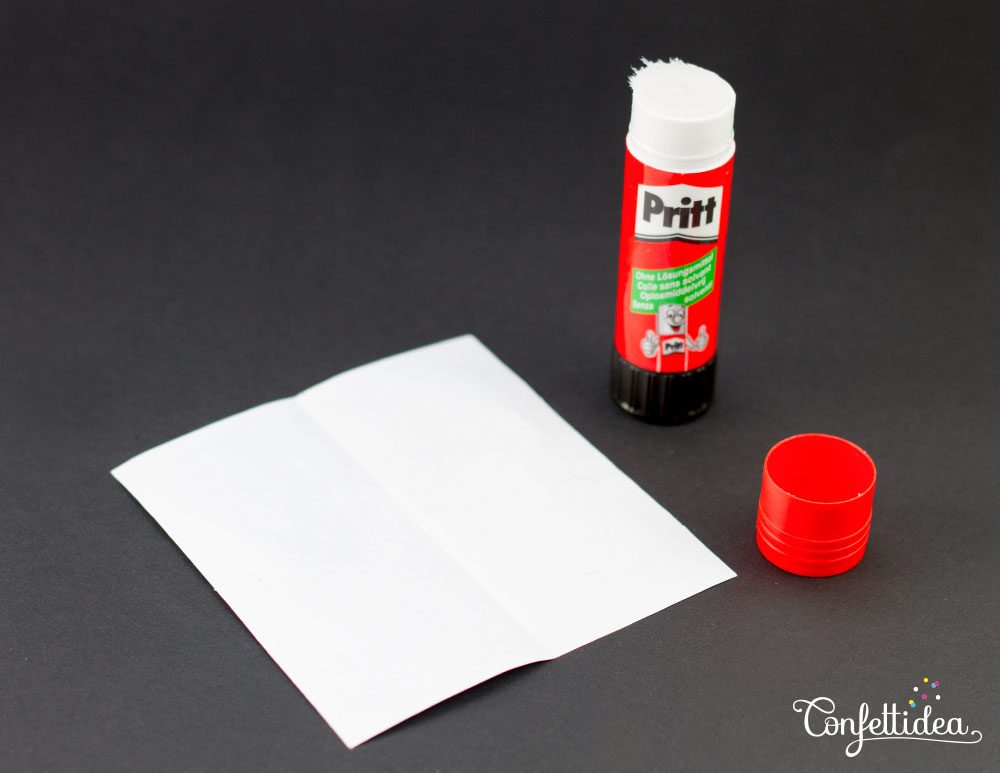 Coat the back of your movie ticket with glue.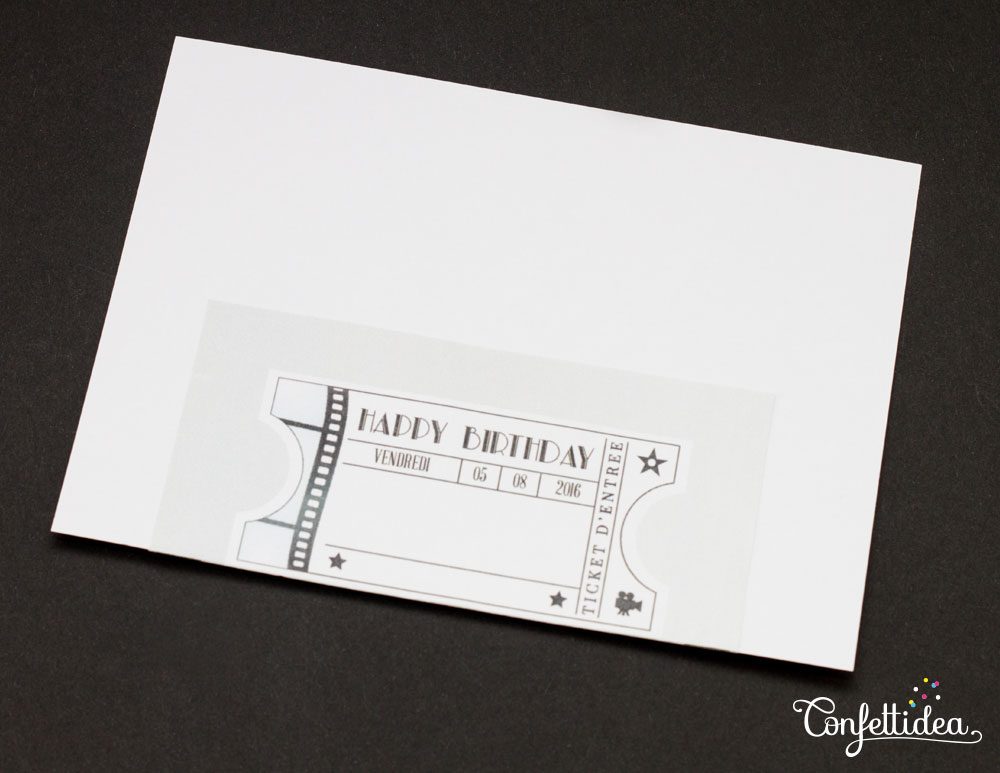 Stick the movie ticket on each side of the cardboard sheet.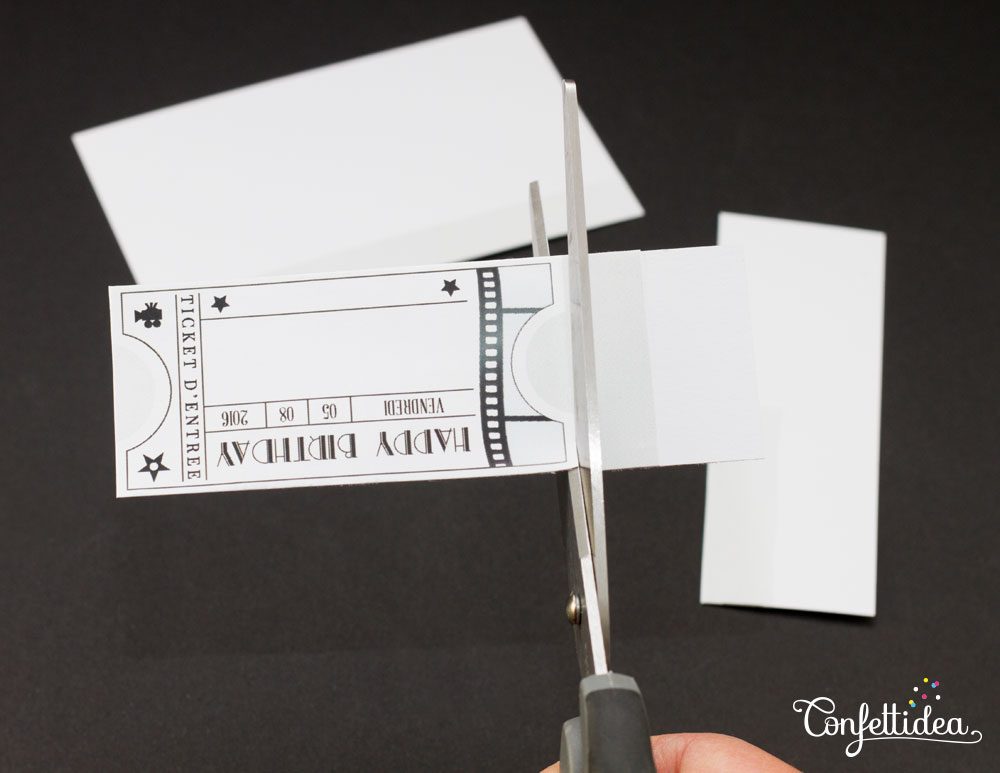 Cut around the movie ticket to remove all the gray part.
Cut cut half circles, use the X acto knife.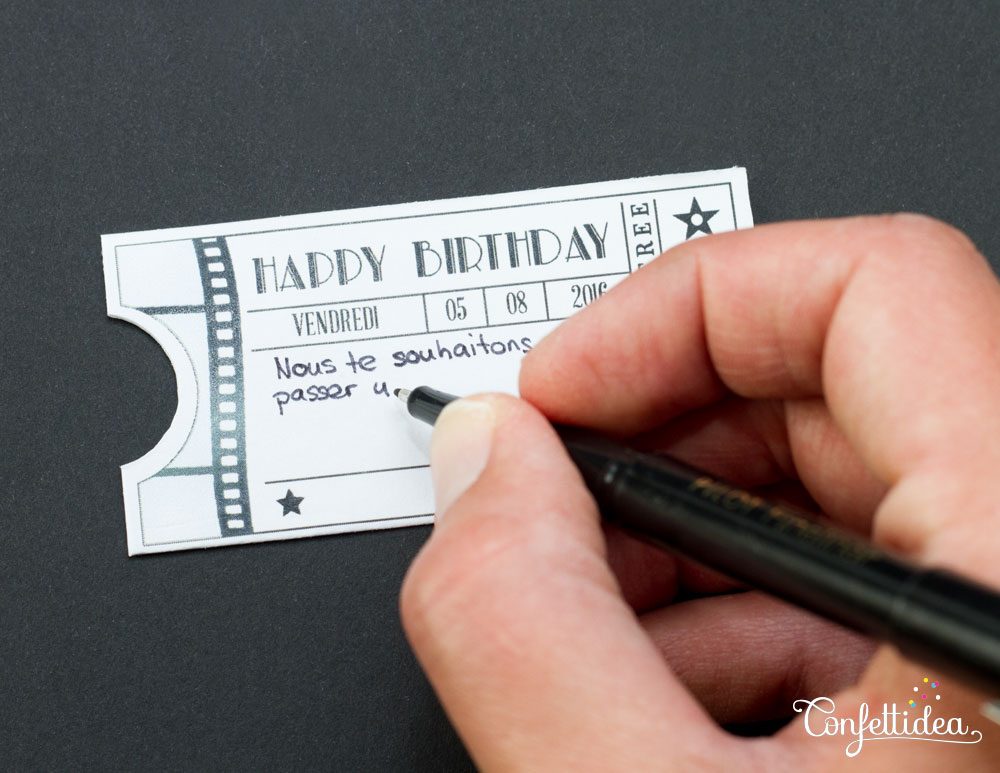 Write a message on each side of your movie ticket.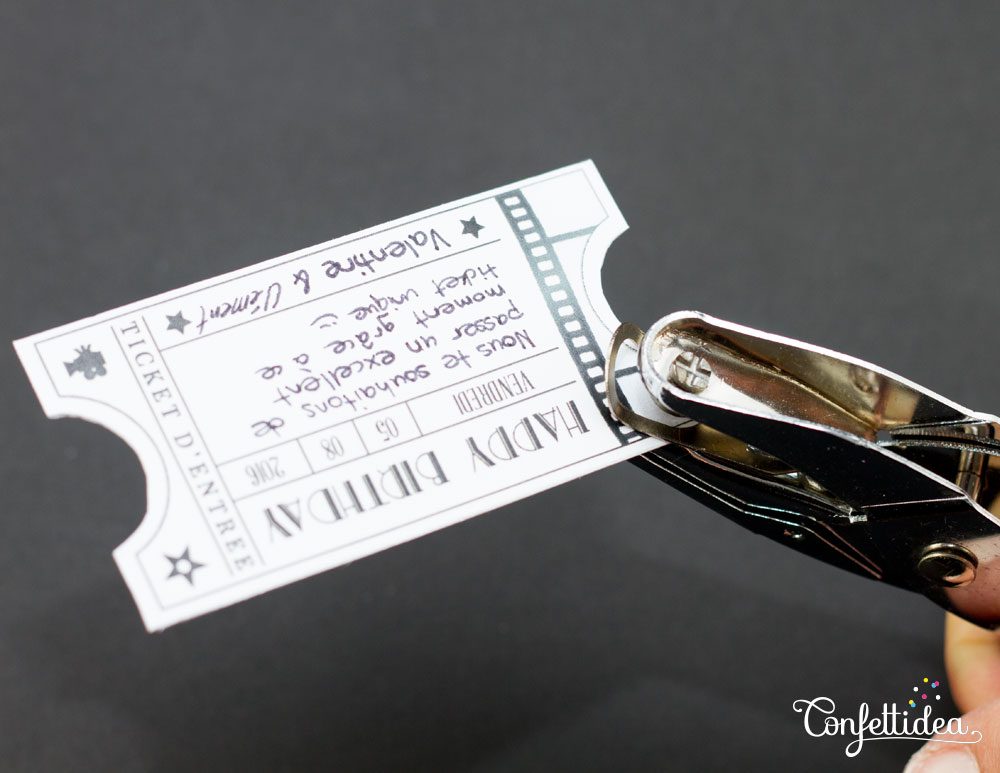 Make a hole on the upper left corner. The movie ticket complete.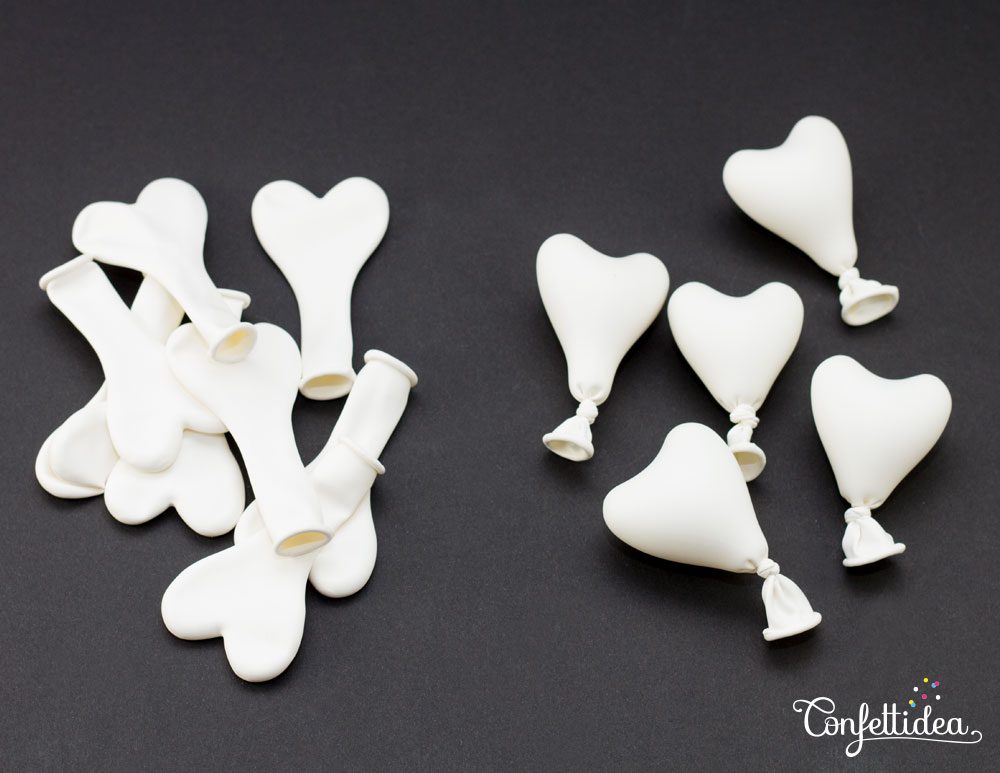 To make popcorn, inflate a little bit the heart shaped balloons.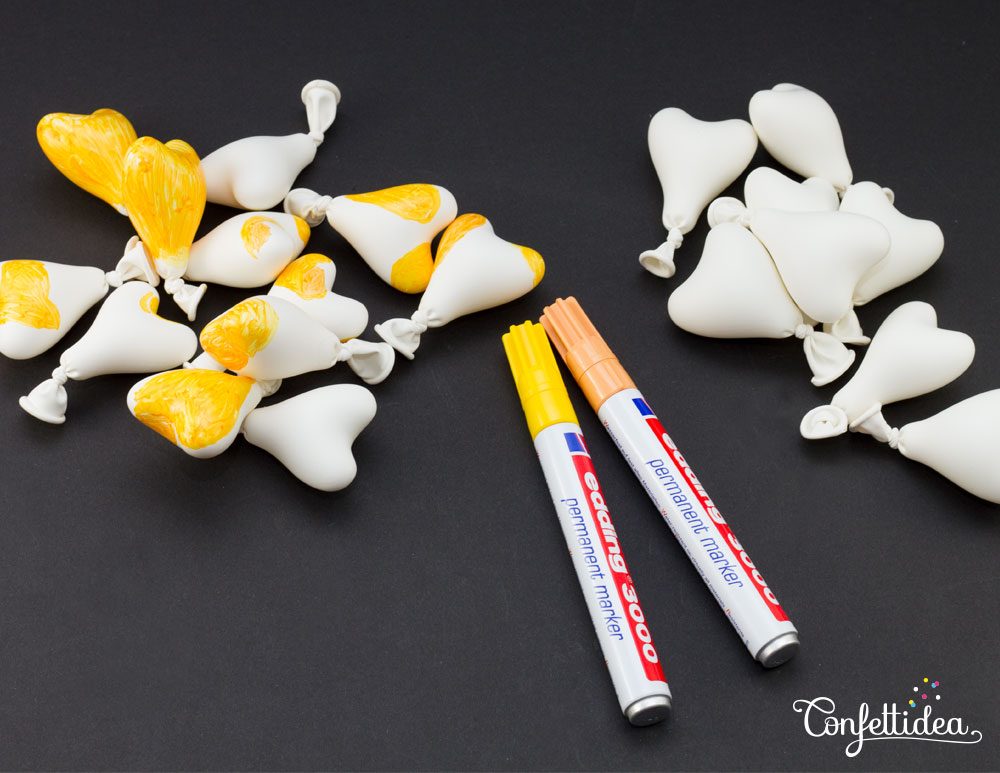 Using permanent markers, colored few balloons.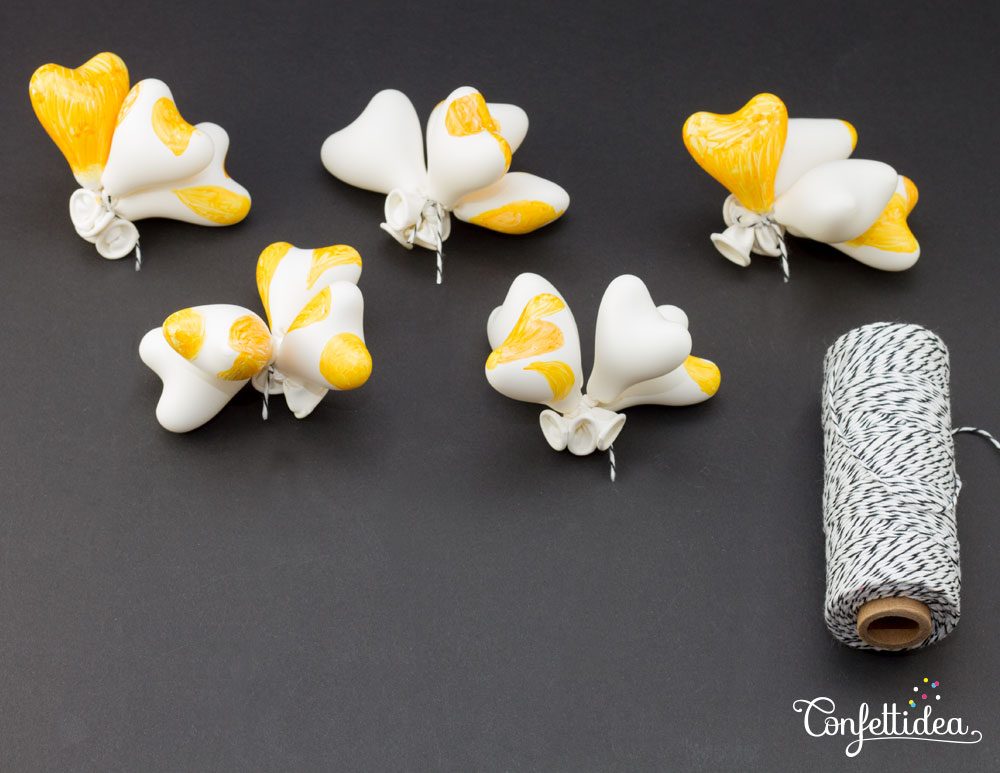 Assemble the balloons, 4 by 4, using twine.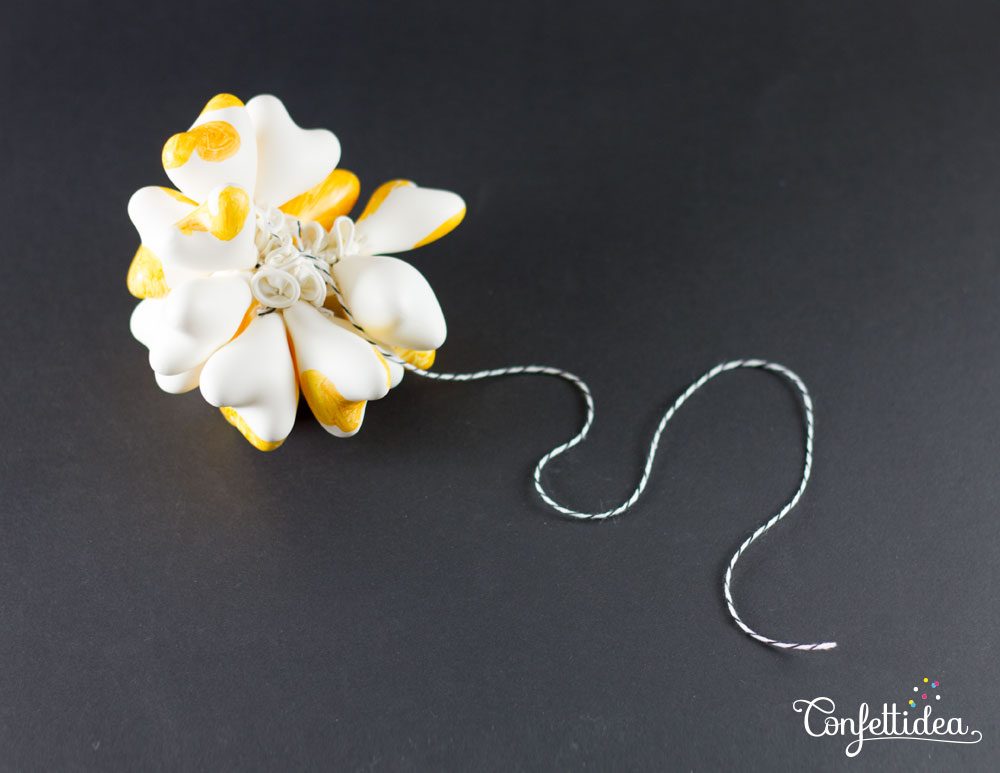 Attach all the balloons together and leave a piece of twine exceed.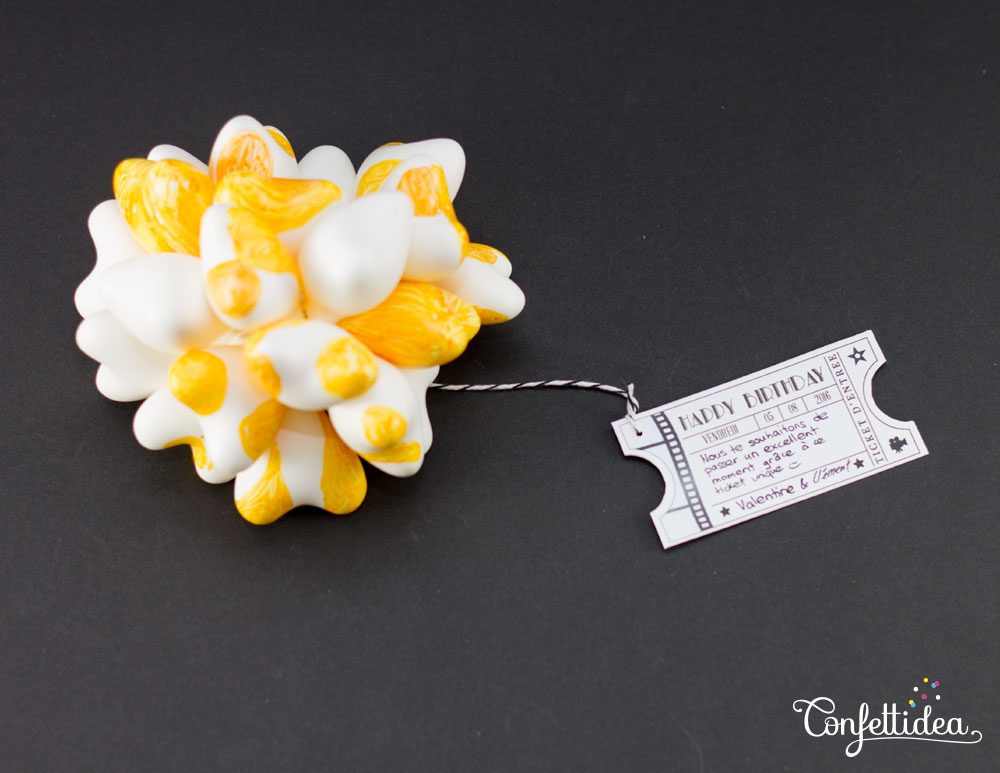 Attach movie ticket at the end of the twine.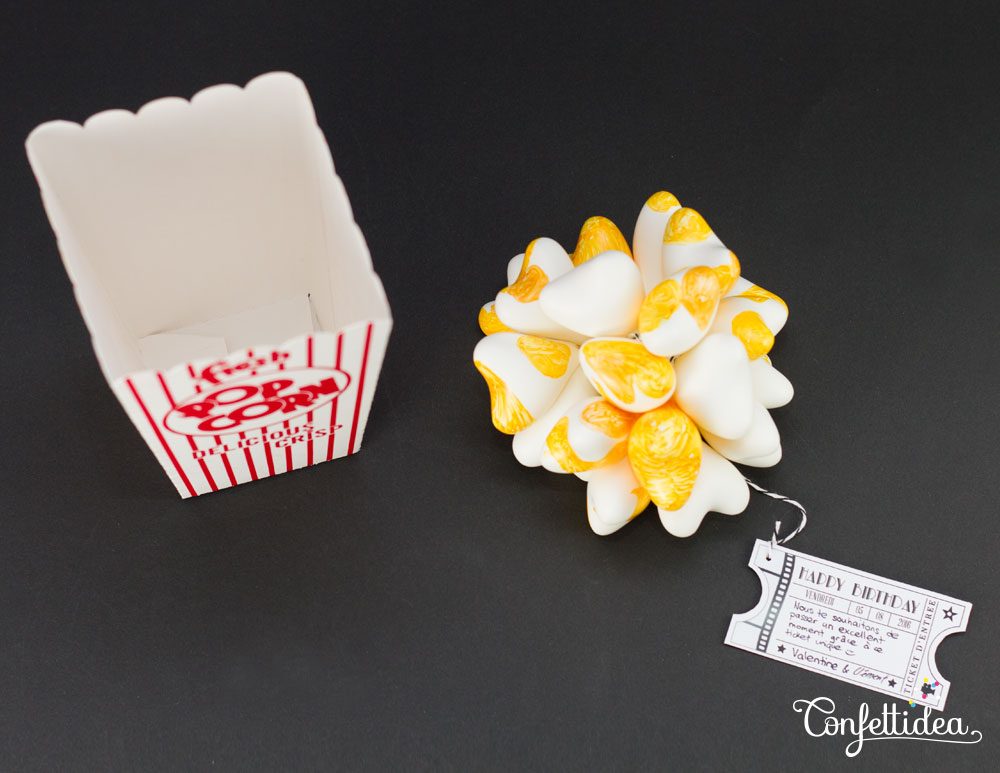 Take your popcorn box.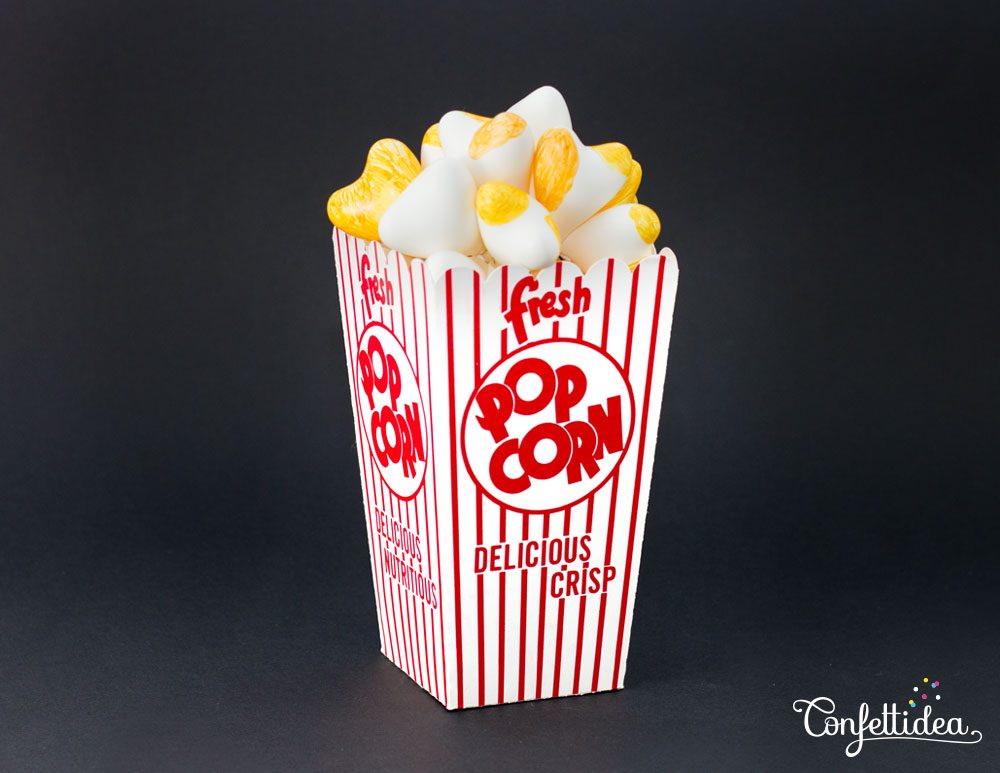 Put some candies or others sweet treats in the popcorn box. Insert the movie ticket and the balloons popcorn in the box. And there you are ! 🙂
Tags: anniversaire, birthday, card, carte, cinéma, free, gratuit, imprimer, modèle, movie, popcorn, popcorn box, printable, template