Salmon and Spinach Appetizers Croquette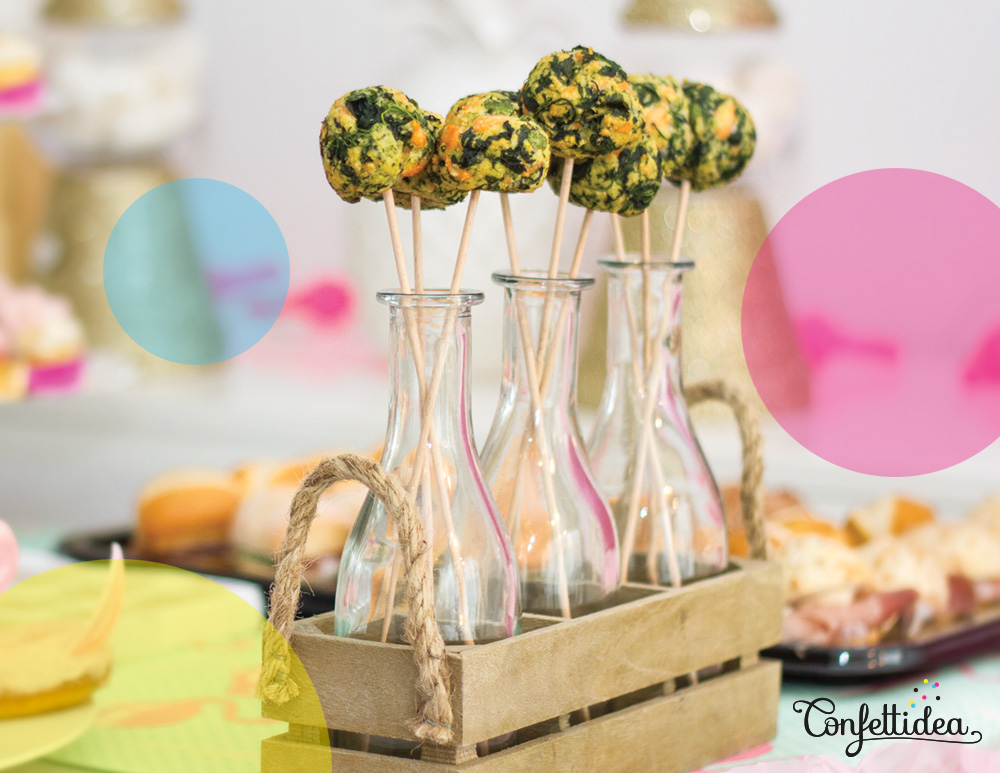 Temps de préparation / Prep Time
Temps de cuisson / Cook Time
Auteur / Author:
Valentine
1⅓ cups (400g) Raw Spinach
100g Smoked Salmon
Coriander
¾ Cup Breadcrumb
¾ Cup Grated Parmesan
3 Eggs
Salt
Pepper
Cook spinach with water.
Spin Spinach and pass them under cold water to stop cooking and keep the chlorophyll (so your spinach will remain green).
Preheat the oven to 356°F.
Cut salmon into small cubes.
Chop the coriander.
In a large bowl, mix all the ingredients: spinach, salmon, coriander, ¾ cup breadcrumb, ¾ cup grated parmesan, 3 eggs, salt and pepper.
Form the croquette using an ice cream scoop (like that, all the croquette will have the same size).
Place the croquettes on a baking sheet covered with parchment paper and bake them 15 to 20 minutes at 356°F.
The croquette are ready, hot or cold. On skewers or not. Enjoy !
Recipe by
Confettidea
at https://confettidea.ch/en/salmon-and-spinach-appetizers-croquette/